When comes to Hip-hop legends there is no one better at telling stories than Method Man. He's one of those people that keeps it real and genuine with everyone he interreacts with, and is great at painting pictures with his words. Recently he was on Math Hoffa's show discussing an incident involving a Wu-Tang slap and Joe Budden.
Method Man Explains Why Wu-Tang Slapped Joe Budden in Viral Video
Method Man's story about Wu-Tang slapping up Joe Budden came to light while they were discussing if there should any issues with a rapper thinking he's better than everyone else. During this segment Method Man made it clear that contrary to popular belief he had no issues with the fact that Joe Budden thought he was better rapper than him. His problem with Joe Budden came from the fact that he tried beefing with him despite the fact that Method Man was like an introvert that didn't really start trouble with anyone.
As you've probably heard there is an old incident where Wu-Tang's Raekwon punched Joe Budden in the face. During this segment Method Man was describing how he felt when he learned about Wu-Tang beating up Joe Budden. Essentially he said that he told Joe Budden he had it coming before it happened. Then he started talking about the time when he and Joe Budden had private conversation during a tour, and revealed the entire time he was thinking about punching Joe Budden in the face for acting out of pocket, but then realized that he was smart talented individual, which made him respect him as a person. Later that day Joe Budden did a freestyle dissing Raekwon ignoring Method Man's advice to chill out, which led to the situation where Wu-Tang slapped Joe Budden in the face after entering his dressing room.
Skip to the 3:30 mark of the video below.
Here's a video of Raekwon talking about his beef with Joe Budden back in 2013.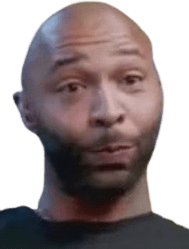 All in all it seems like Method Man respected Joe Budden deep down, and didn't really want to see anything bad happen to him. He tried to help Joe Budden avoid getting slapped up by Wu-Tang, but it seem the inevitable was unavoidable.
The young Joe Budden's ego led him down the wrong path at time, and it caused him to get that infamous slap to the face.