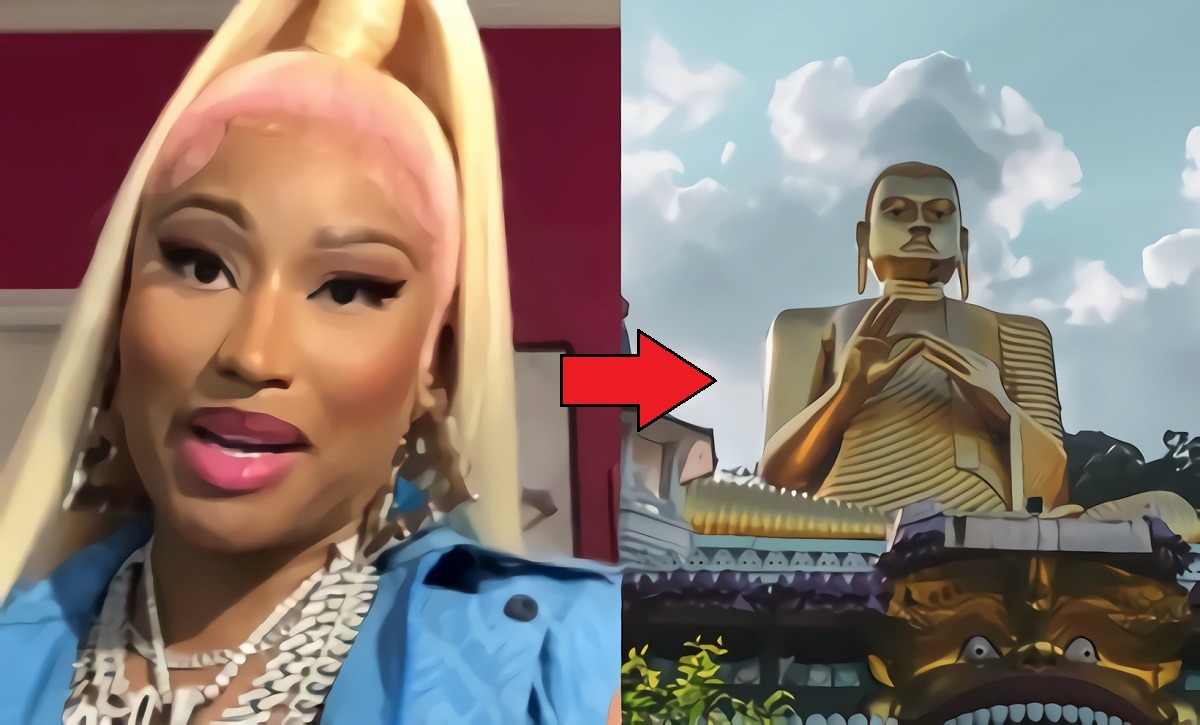 Did Nicki Minaj Pull up in Sri Lanka? Some people might be a little confused about why Nicki Minaj and Sri Lanka are trending, and trust us the reason is very hilarious. To answer the question, no Nicki Minaj didn't pull up in Sri Lanka, but a super fan of hers thought she did in a rap song.
Why Is Nicki Minaj Pull Up in Sri Lanka Trending With the Wendy Williams Show?
The popular Nigerian American superstar Wendy Osefo was recently hosted the Wendy Williams show, and interviewed Michael Rapaport. At one moment he asked her if she was a Nicki Minaj fan, and in an attempt to prove her fandom Wendy Osefo made a huge lyrical mistake.
As she was trying to rap a line from Nicki Minaj's verse on Kanye West's 'Monster Song', Wendy Osefo said,
"Pull Up in the Sri Lanka".
However, what Nicki Minaj actually said was,
"Pull Up in the monster automobile gangsta, with a bad b**** that came from Sri Lanka".
Many people don't know that Nicki Minaj was actually paying homage to the Sri Lankan artist M.I.A with that line. Nevertheless Wendy Osefo's blunder went viral leaving many people confused, which led Nicki Minaj pull in Sri Lanka memes going viral.
Take a look at the video of the incident.
For reference take listen to Nicki Minaj's actual verse. Skip to 3:30 mark to here her real Sri Lanka line.

In summary Nicki Minaj didn't pull up in Sri Lanka, she pulled with a woman from Sri Lanka, which would have been M.I.A the artist known most for the 'Paper Planes' song.
Does this mean that Wendy Osefo isn't a true barb?
Authors: JordanThrilla Staff