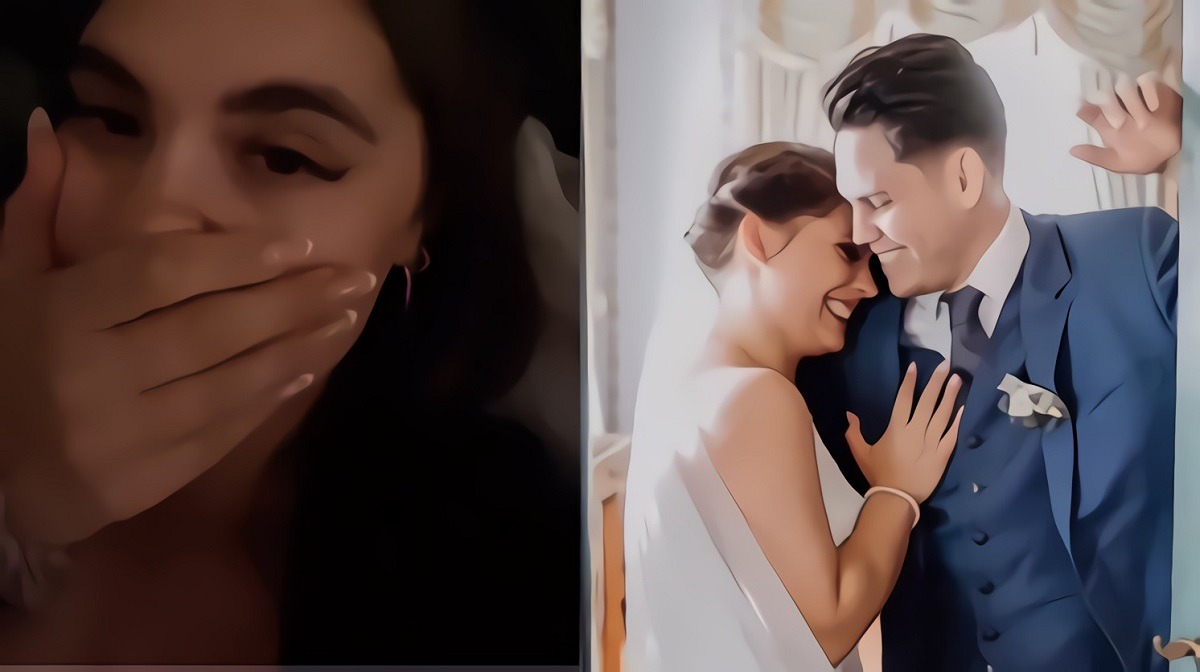 How far would you go to get the attention of someone that doesn't want you anymore? Most people would stop at trying to text or call the person over and over, but for one TikTok user that wasn't far enough. The result was one of the most desperate and saddest love stories ever seen on social media.
The Story of How TikTok User Dieschaklin Faked Her Own Wedding To Make Her Ex-Boyfriend Text Her Back
TikToker Dieschaklin was head over heals in love with a man that broke up with her for a reason not specified. When he stopped texting her the void it left inside her heart was just too much to handle.
She used that emotional pain to come up with a plan she thought would surely get his attention. The plan was based on how sometimes people want their significant other back only after seeing them in love with someone else.
Dieschaklin faked her own wedding by hiring a fake groom along with a professional photographer to recreate marriage photos. The result was what looked like a real wedding to everyone else in the world except her.
It's not clear if her plan worked, but considering how much time she put into it, hopefully her ex-boyfriend reached out.
Take a look at the viral TikTok video where Dieschaklin showed pictures of her fake wedding.
All things considered this situation could serve as warning, or a good thing to her future dating partners. On one hand you have a woman who loves so hard that she would spend money on a fake wedding to just talk to her ex boyfriend. On the flipside you have woman who is crazy enough to do a fake wedding for attention.
Dieschaklin is now an internet legend for all the wrong reasons.
Would you date a woman or man who had a fake wedding for this reason in the past?
Authors: JordanThrilla Staff