Conspiracy theorists have been abuzz about the potential marriage troubles between Ben Affleck and Jennifer Lopez after some strange interactions during the 2023 Grammy Awards. During the show, a video of Ben Affleck whispering something in Jennifer Lopez's ear went viral, because her reaction raised suspicions of relationship troubles.
What Did Ben Affleck Say to Make J Lo "Death Stare" at the Grammys?
At the Grammys, many noticed that Ben Affleck and Jennifer Lopez seemed to be at odds with each other. During the red carpet, there were several moments where the two appeared to be frustrated or angry. During the show when Ben Affleck whispered in J Lo's ear, she had a death stare going on that only made people more suspicious that something was off between them.
To date, neither Ben Affleck nor Jennifer Lopez have publicly commented on the rumors of their relationship troubles, or their tense moment at the Grammys. It's entirely possible that the two were only having a minor disagreement, or that the whispers were simply a private joke. However, conspiracy theorists and lip readers believe that something more is going on behind the scenes.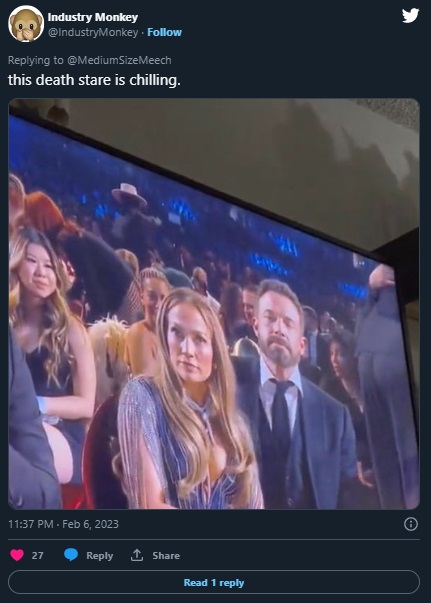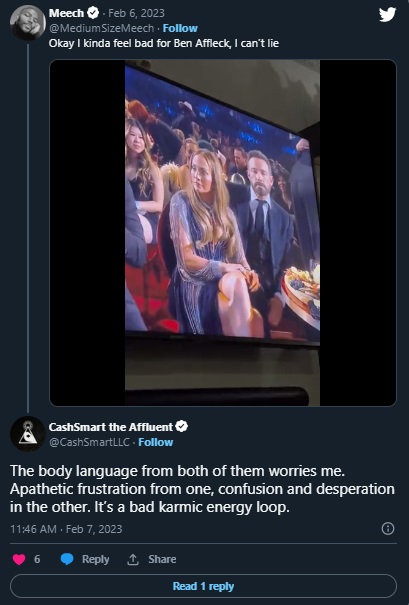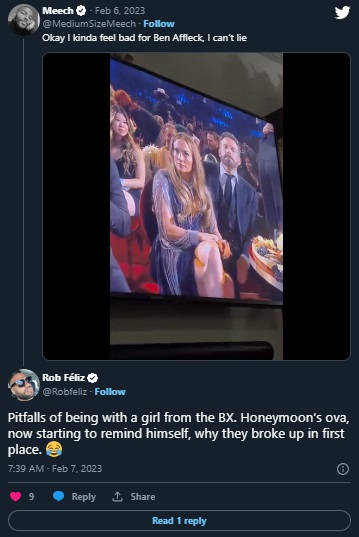 Unfortunately, all evidence surrounding the potential relationship troubles is purely speculative. There's no hard evidence to prove that something is wrong between Ben Affleck and J Lo in terms of their marriage. However, the interactions between the two at the Grammys were certainly strange and raised eyebrows among many viewers.
All in all, it's entirely possible that Ben Affleck and Jennifer Lopez are having relationship troubles. However, without any hard evidence, it's impossible to know for sure. All we can do is wait and see if any further information is revealed. Until then, all we can do is speculate and hope the best for the two. If we hear about a divorce in the next few months many people will bring up this footage again.