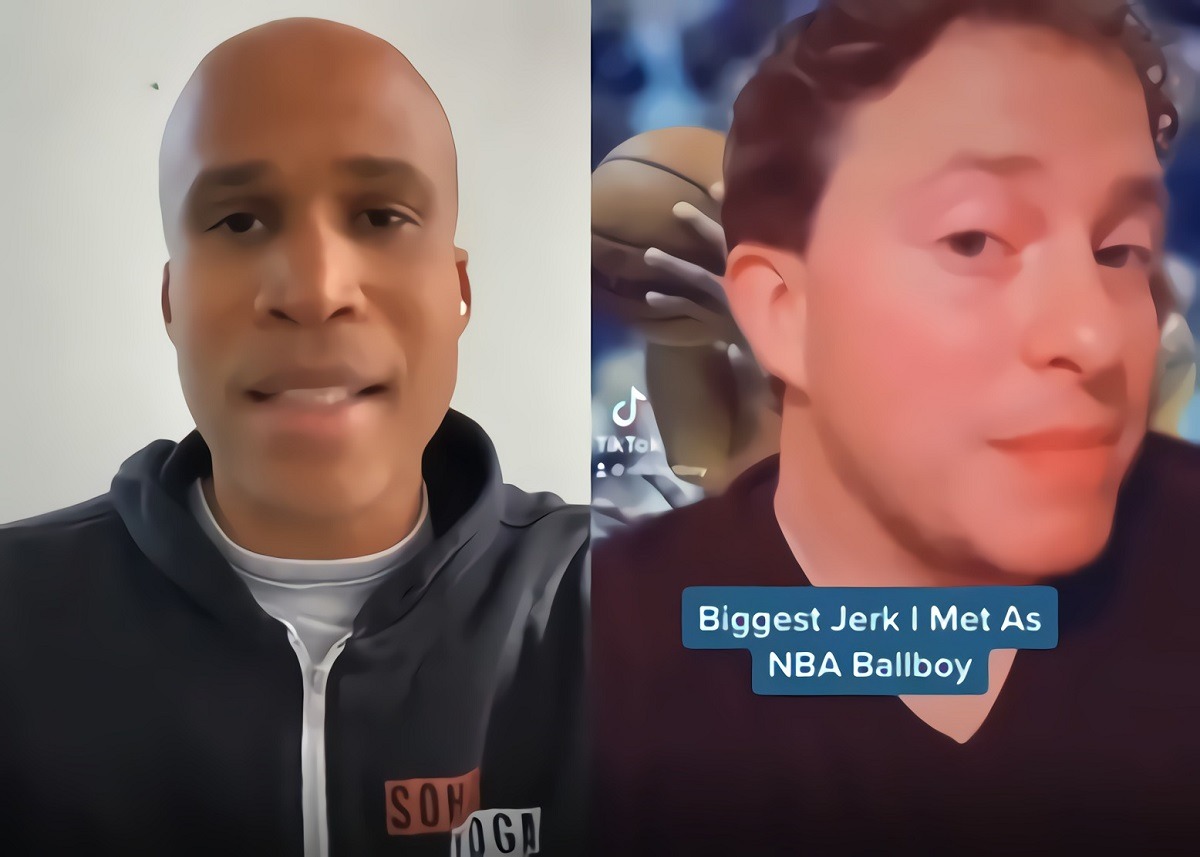 Sometimes a TikTok video going viral can backfire, when the people you targeted respond to the video with evidence about your past. Such was the case in the beef between Richard Jefferson and TikTok user 'nbaballboy'. During their recent back and forth, not only was the TikToker's closest put out on blast, but Richard Jefferson endowment size was revealed as well.
Richard Jefferson's Massive Endowment Size Revealed While Exposing a TikToker NBA Ball Boy as Gay Man Who Spied on Naked NBA Players in Locker Rooms
This strange back forth started when TikToker 'nbaballboy' claimed Richard Jefferson was a jerk who was condescending towards him while he was working as an NBA ball boy. In response Richard Jefferson pulled up a video where the TikTok user 'nbaballboy' admitted to spying on Richard Jefferson naked in the NBA locker room while working as an NBA Ball boy.
In the video the TikToker 'nbaballboy' said Richard Jefferson's endowment tip hangs down to his knee cap. If what he's saying is true, considering Richard Jefferson is 6'6″, he might have a Serge Ibaka going on down there. Richard Jefferson says the NBA Ball boy spying on naked NBA players was the reason he didn't interact with him, because he knew about what he was doing behind the scenes.
Take a listen to this strange beef.
Part 2.
The most ironic thing about Richard Jefferson exposing TikToker 'nbaballboy' as a gay man who spied on naked NBA players in locker rooms, is that many people think RJ is gay himself.
During his playing career the gay rumors heightened after Richard Jefferson cancelled his $2 million wedding at the last minute, and left his fiance Kesha Ni'Cole Nichols at the altar.
In essence if Richard Jefferson is insinuating you're gay, then there is probably some real truth to it. Even if TikTok user 'nbaballboy' isn't gay, then he's definitely a pervert for spying on NBA player's groins while they were naked. This TikTok user was getting his Donald Sterling on.
Author: JordanThrilla Staff