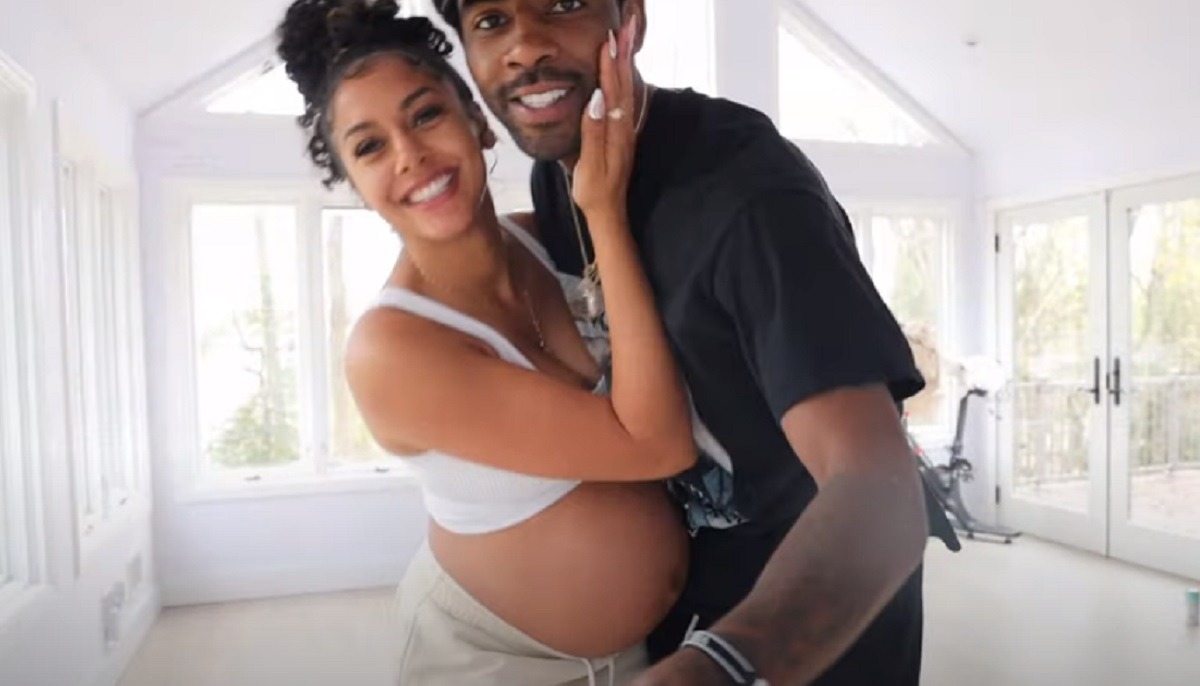 Kyrie Irving may be out for Game 5 with a serious ankle sprain, but he has reason to celebrate something much more important than basketball. In a recent video Kyrie Irving's girlfriend Marlene Wilkerson announced the natural water birth of their first child. The video included actual footage of Kyrie Irving's girlfriend giving natural birth to their child, and him carrying the baby out the tub water. They blessed fans by allowing people to see the whole experience.
Water Birth is the process of giving birth in a bathtub full of warm water. Some women prefer to labor in the water, and give birth outside the water. It appears Kyrie Irving's girlfriend gave birth inside the tub to keep it completely natural. The moment was very touching, because Kyrie Irving was by her side the whole time. Often times the man will leave the room, because they might be grossed out by the bodily fluids inside the water, along with the odor.
In the video dedicated to the natural water birth of their child, Kyrie Irving's girlfriend thanked Racha Tahani Lawler who was their midwife at Crimson Fig Midwifery. She also thanked Dr. Sura at Nalu Chiropractic, and woman named Ashlee from Kika Studios.
Lastly she sent a message to indigenous women to reclaim their bodies and heal lineage through the practice of natural birth.
Congrats to Kyrie Irving and Marlene Wilkerson on the natural birth of their first child together. As crazy as it may seem the ankle injury may be a blessing in disguise for Kyrie Irving, because he gets to spend more time with the mother of his child at the most important time she needs him.
Author: JordanThrilla Staff