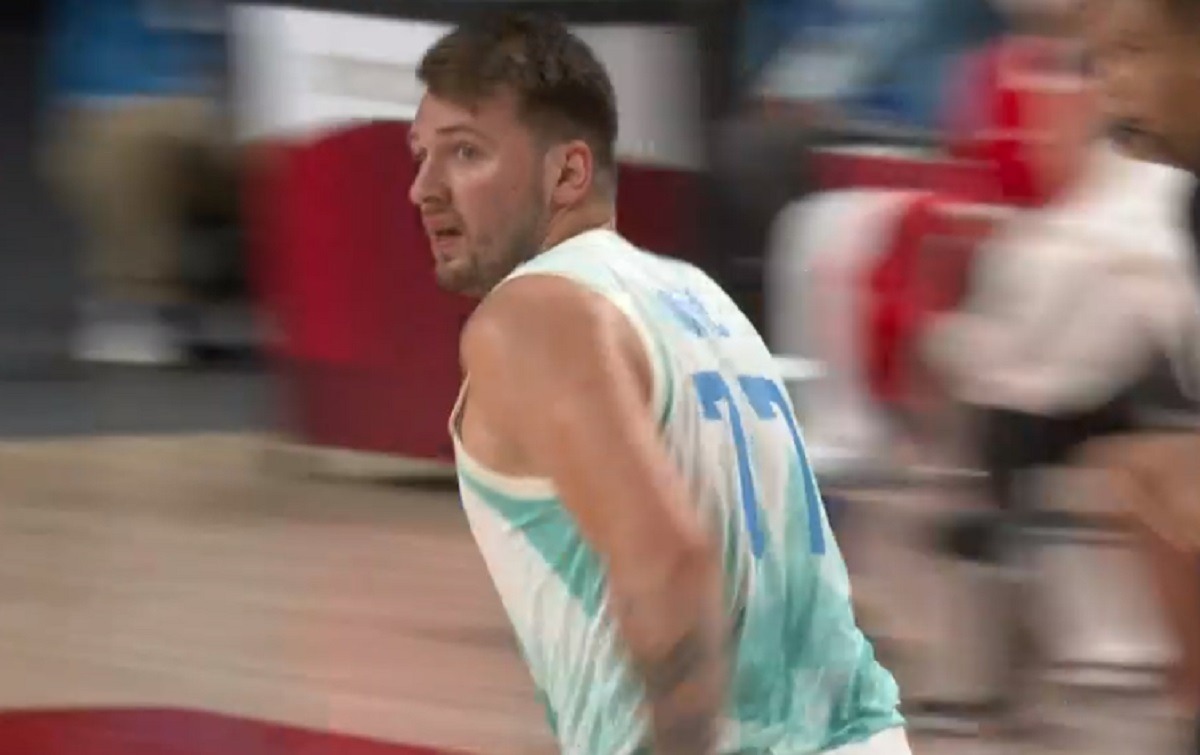 Slovenia is now 2-0 at the Tokyo Olympic basketball games in Group C, and another international coach had high praise for one of NBA's newest major superstars. After Slovenia beat Japan 116-81, Japan's coach Julio Lamas called Luka Doncic unstoppable. He went as far as to say Slovenia is better than Spain, because of how unstoppable Luka Doncic is.
In his own words Julio Lamas said,
"Before the tournament, I think Spain is better. Right now, I don't know. Maybe Spain is better, but I'm not sure because I'm not sure how Luka Doncic can stop."
Luka Doncic finished the night with 25 points on 8-15 shooting, but struggled from three point land going 2-8. Although he was 23 points shy of the record 48 points he scored in his first Olympics game, his team pulled ahead very early in the game, which caused him to let off the gas a bit. Most of Luka Doncic's points came in the first quarter as he scored 13 points while trading baskets Rui Hachimura who had 34 points of his own on the night. It was like watching the Slovenian Jordan vs Japanese Jordan.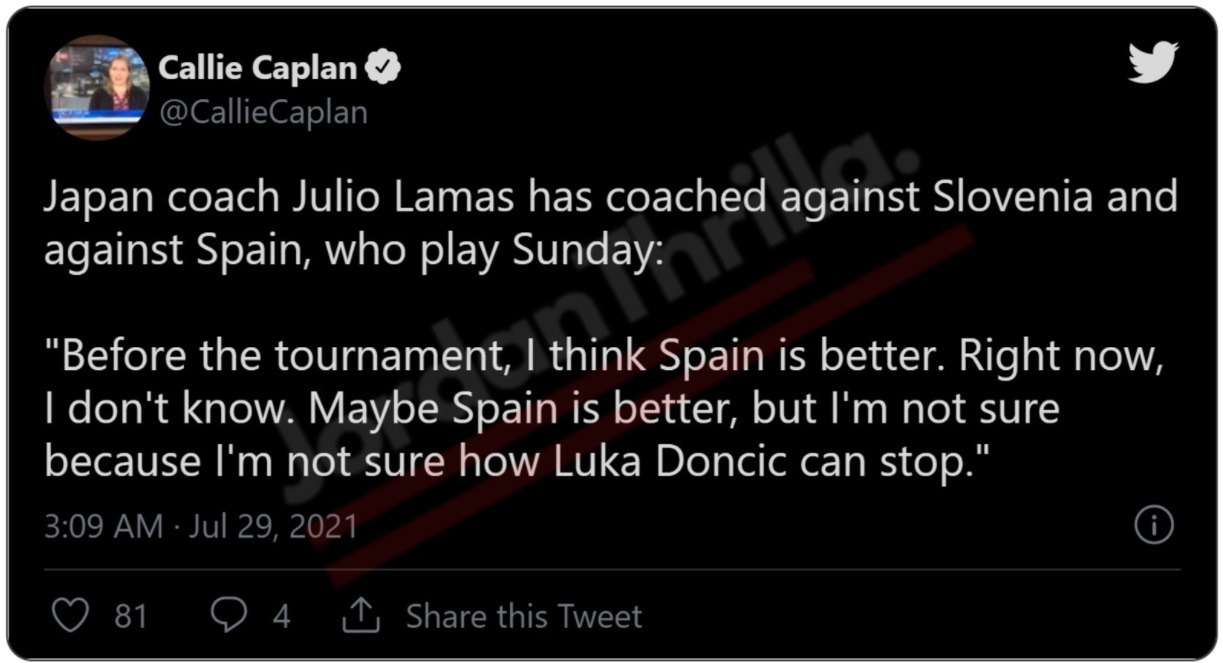 Luka Doncic's scoring in the Olympics has been incredible, but his playmaking is unmatched as well. In tonight's game he recorded 7 assists, which included this amazing no look pass.
There have been many players people touted as being the "next Lebron James", but none of those players ever lived up to the hype, such as Ben Simmons for example. Luka Doncic is the closest thing we have seen to Lebron in terms of being able to dominate the game in both scoring and facilitating at the same time. Although he's about 3 inches shorter than Lebron, they still weigh around the same 230 lbs. Giannis is the only other player you can argue is close to being the "next Lebron James", but Luka is more similar to Lebron in terms of how they approach the game and get their points.
The scariest part about all this is the fact that Luka Doncic is only 22. Imagine this guy at around 26 years old when NBA players usually enter the pinnacle of their primes physically, skill wise, and mentally.
Author: JordanThrilla Staff