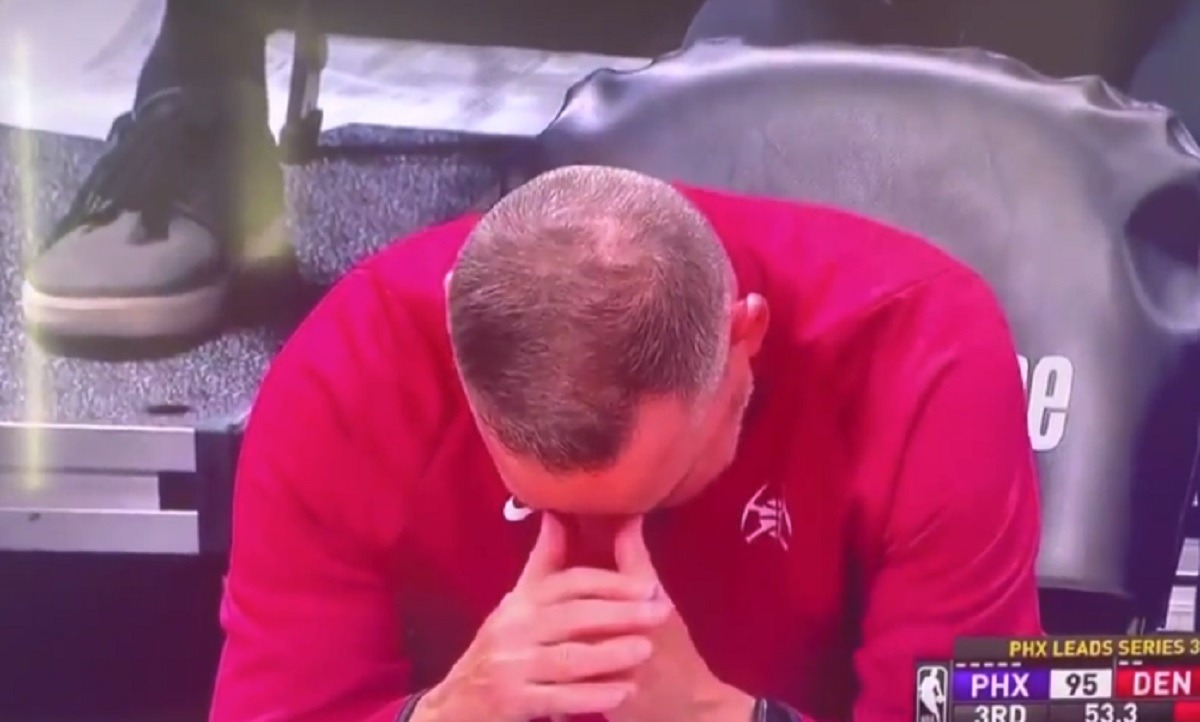 When the league MVP Nikola Jokic was tossed from an elimination game, emotions ran high throughout the Nuggets franchise. With their season on the line their best player would have to watch from the locker room at a point where they were only down by 8 points. When Suns lead ballooned to double digits it appeared Nuggets coach Michael Malone was crying during Game 4 in reaction to Nikola Jokic's ejection.
Referees gave him a double technical for fouling Cameron Payne with a hard swipe, that didn't look like it deserved an ejection on replays. Chaos ensued when Devin Booker tried to fight Nikola Jokic to defend his teammate. When the dust settled and a few minutes passed coach Michael Malone was in tears having an emotional breakdown, or so it seemed.
This was the play as it happened. Cameron Payne is holding his face, but on the replay it seems only his arms were hit.
About 3 minutes later the camera focused on what people think is coach Michael Malone crying about Nikola Jokic's ejection. He probably saw the writing on the wall about the outcome of the game.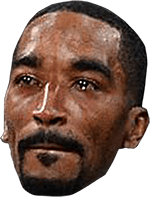 Nuggets ended up losing the game by 7 points, but it was one of those deceitful scores where the lead was cut down during garbage time. Nikola Jokic finished the game with 22 points and 11 rebounds on 53% shooting. He also reached out to Cameron Payne after the game to show good sportsmanship.
When you look at how the playoffs are going you realize that a healthy Nuggets team could have made the Finals this year. However, the stars would never align for them as Nuggets season came to end with both their superstar players watching from the sidelines. Coach Michael Malone crying after Nikola Jokic's ejection really conveys how painful this season was for the franchise.
Author: JordanThrilla Staff