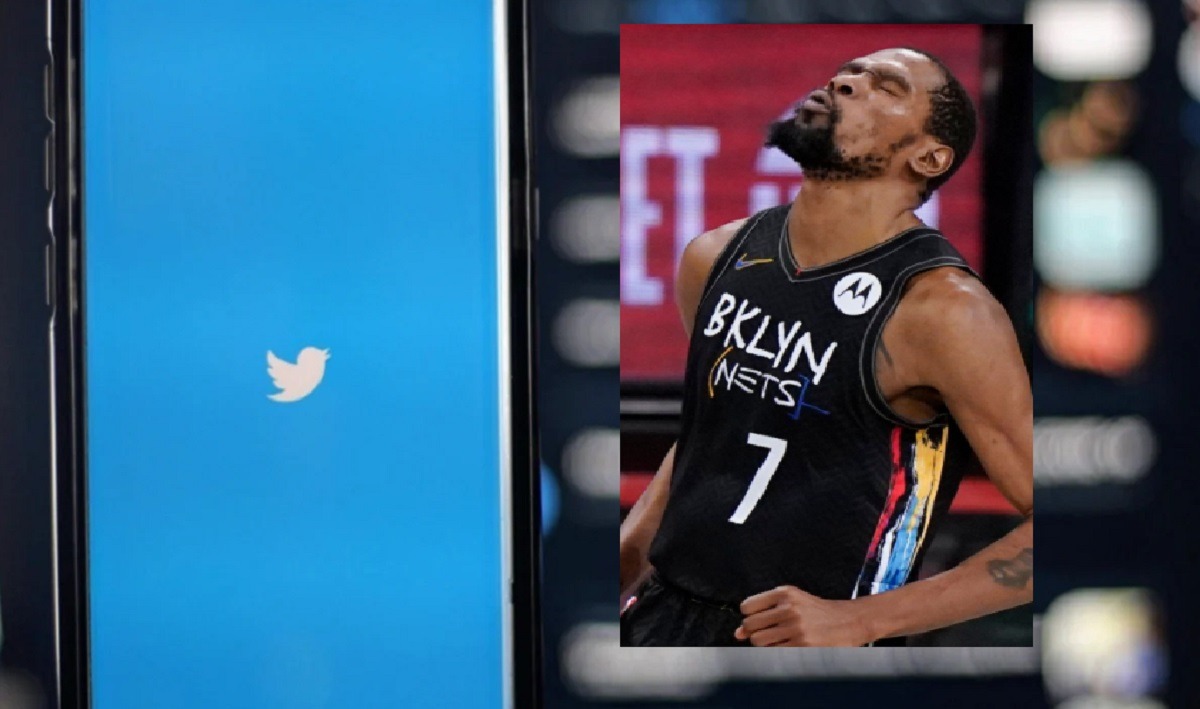 Lebron James' friend CuffsTheLegend is in the midst of another major controversy after tweeting and deleting a tweet seemingly taking shots at Kevin Durant. The situation went viral after Kevin Durant responded to CuffsTheLegend at 6 AM in the morning with a silent picture message that said a whole lot without saying anything at all.
In the original tweet CuffsTheLegend said, "Kyrie Irving needs a better team around him", which was a fair opinion, but he should have known the sensitive Kevin Durant wouldn't let that slide. In response he posted a picture of someone in an empty room with no bed lying on the floor using their phone. In essence Kevin Durant was calling CuffsTheLegend a broke hater.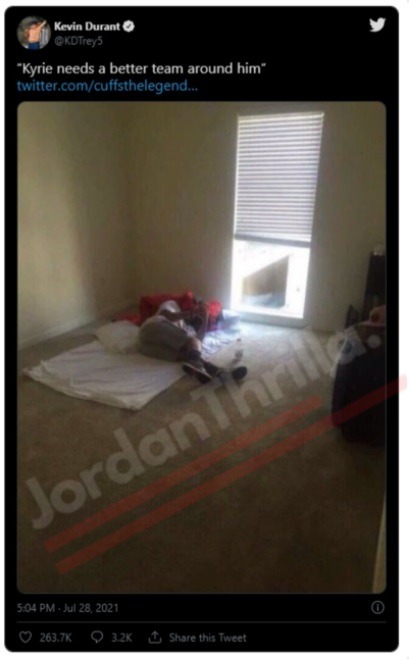 This is the same CuffsTheLegend that seemingly celebrated Kobe Bryant's death in another deleted tweet some time ago.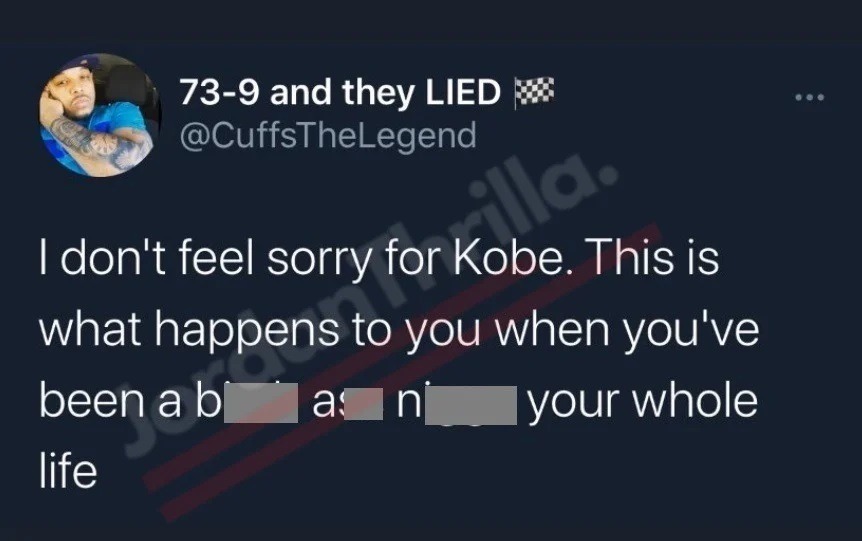 CuffsTheLegend was also exposed for promoting rape in past tweets as well. Below is one example, but you can see more of those tweets here. It's clear him and twitter don't mix well.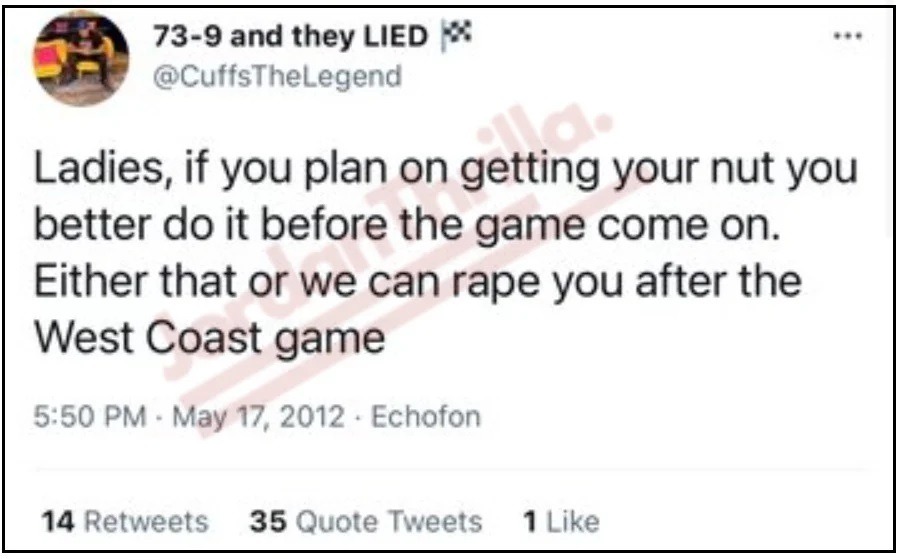 When CuffsTheLegend made the Kobe Bryant remark, and his tweets supporting rape surfaced, many people thought Lebron James would drop him from his inner circle. With KD putting him on blast again this may really be the final straw.
However, in reality CuffsTheLegend didn't say anything disrespectful about Kevin Durant. He just stated a basketball opinion, but KD is probably feeling sensitive since he failed at trying to lead his team to championship again.
Author: JordanThrilla Staff