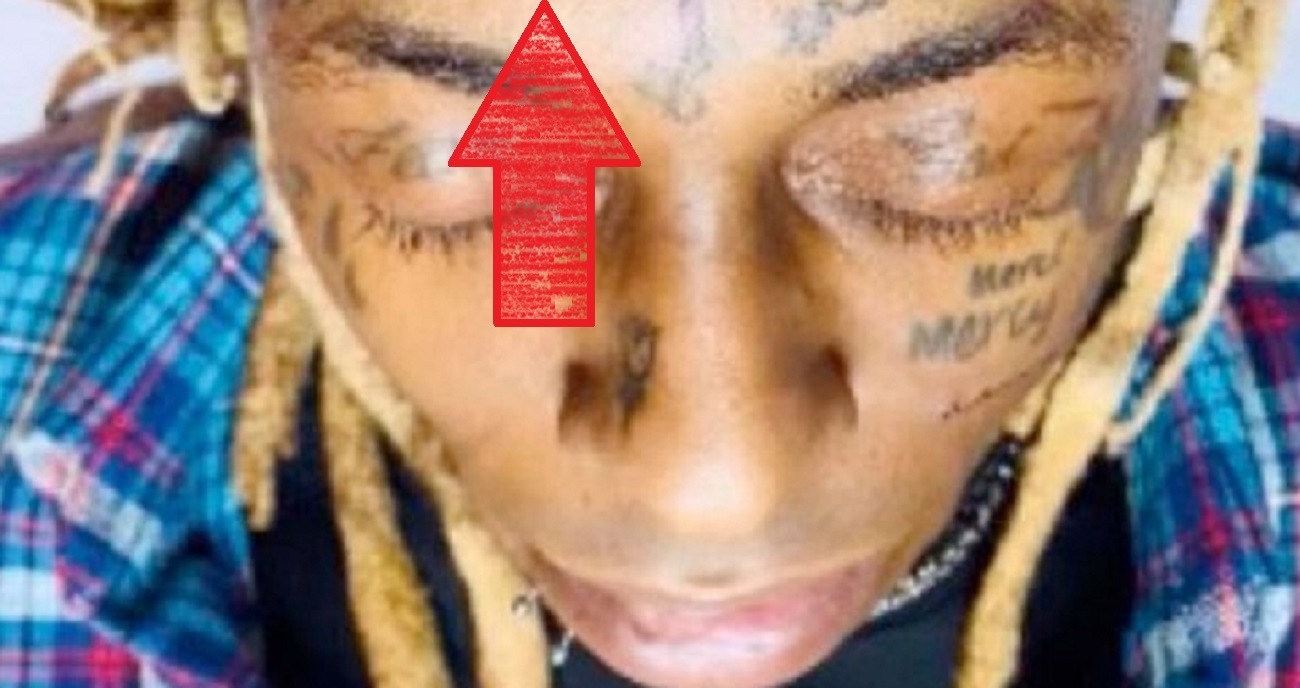 Lil Wayne is the current king of Tattoos in HipHop, and he may have just set the bar again. Lil Wayne has three new tattoos, but one of them might be a first in hiphop and has a deep scientific background. We are referring to Lil Wayne's Heartbeat tattoo on his forehead.
What is the QRS Complex in Lil Wayne's Heartbeat Tattoo?
There isn't an actual muscle in this tattoo, rather Lil Wayne's heartbeat tattoo is a QRS complex drawing. In case you're wondering the QRS complex is comprised of the three graphical deflections usually seen on ECG and EKG charts. The combination of the Q wave, R wave, and S wave is the graphical representation of ventricular depolarization. In essence Lil Wayne has science on his forehead now.
Graphical Representation of the Q Wave, R wave, and S Wave in Lil Wayne Heartbeat Tattoo QRS Complex
When you look at the line on a heartbeat monitor there is always those big "humps". The first point of the hump is the Q wave, the highest point of the hump is the R wave, and end of the hump is the S wave. The flatline that comes right after the S Wave is the "ST segment".
See our labels added to Lil Wayne's heartbeat tattoo below.

Lil Wayne is one of the smartest rappers ever, much smarter than most people think. It's not known what the meaning behind his new tat is, but the science aspect of it alone is very cool. You could learn so much by asking about the origins of the tattoo design, as you may have done in this article.
Is Lil Wayne the first rapper ever with a heartbeat tattoo made of the QRS Complex? It's hard to say, but in terms of mainstream rappers he probably is. Only a GOAT could pull this off.
Author: JordanThrilla