Lakers are in the midst of one of the most drama filled off-seasons ever in terms of trade talks. They have been involved in just about every big name trade potentially going down, but had not made any major trades up until recently. In the blink of an eye Lakers future got brighter, but for Westbrook he's now in a potentially nightmare locker room situation.
Does Lakers Acquiring Patrick Beverley Mean Russell Westbrook is Getting Traded?
Per a report from Shams Charania, the Lakers traded Talen Horton-Tucker (THT) for Patrick Beverley. This means Russell Westbrook's main enemy is now his Lakers teammate. This new development raises an interesting question about his future with the team. Russell Westbrook's contract is regarded as being untradeable. At this point in his career, he is viewed as a high risk low reward type of player, despite the fact he hasn't really declined athletically. Perhaps this situation a sign that a team is about to take that risk.
Could Lakers signing Patrick Beverley be a sign they are trading Russell Westbrook soon? Would Lakers make this move with hopes that Patrick Beverley and Russell Westbrook can coexist with each other for a championship run? Considering their tumultuous past, it seems more likely that Lakers are now 100% confident they will be able to trade Westbrook at some point. Patrick Beverley injured Westbrook's knee twice in the past, which required surgery. They have been beefing for years since then, and things got more heated than ever just this past season.
Do you remember when Patrick Beverley called Russell Westbrook trash on live TV, then did 'stink nose' gesture towards him? It was one of the most disrespectful moments in NBA history. Shades of when Nitty disrespected Denzel Valentine during a Drew League game.
It's tough to believe Russell Westbrook can look past their beef, because during past interviews he talked about how people disrespecting him is not something he tolerates aymore.
Let's not forget when Westbrook said that Patrick Beverley runs around doing nothing. These two super really don't like each other.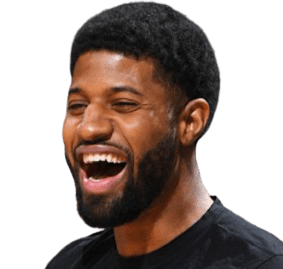 As if life with Lakers hasn't be stressful enough for him, now Russell Westbrook has to become friends with Patrick Beverley. Can imagine how their first conversation might go? Patrick Beverley apologizes for calling Westbrook trash, then Russell apologizes for saying he runs around doing nothing. Then they have to pretend like they didn't really mean what they said in the past, while still believing what they said about each other.
Sounds like a nightmare situation waiting to happen, unless Lakers signing Patrick Beverley is a sign Russell Westbrook is getting traded.