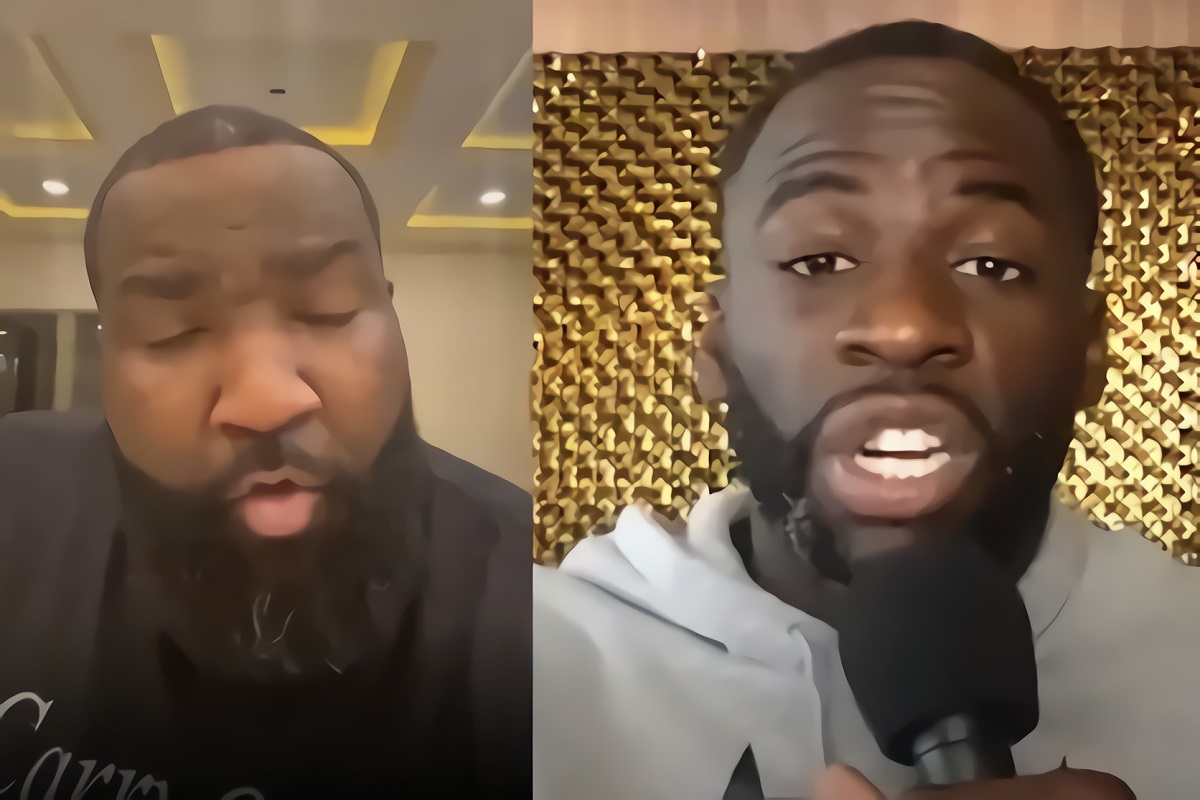 Kendrick Perkins has grown from being a quiet player that was known as bully in the NBA to one the most outspoken popular media personalities on ESPN. His charisma even landed him a star spot in NBA 2K's MyCareer mode. His willingness to state how he feels along with his inside knowledge of the NBA has got him into many beefs most notably with Kevin Durant. However, now his new turmoil with Draymond Green has reached a boiling point that spilled over recently.
Details on Why Draymond Green Called Kendrick Perkins a 'Coon' on His Podcast
On the latest episode the Draymond Green Show podcast the 4 time champion went on a rant about the new media vs old media. New media refers to recent influx of athletes getting their own platforms to speak whether it's through podcasts, or on primetime ESPN shows such as First Take.
During this rant Draymond Green called Kendrick Perkins a 'coon' for acting like Skip Bayless with all his hot takes. He implored him that since he was an actual NBA player he didn't need stoop down to the level of the likes of Skip Bayless. Take a listen, and fast forward to the 12 minute mark of the video below.
Kendrick Perkins Curses out Draymond Green and Calls Him Fake Tough Guy in Deleted Video Responding to 'Coon' Comment
In the black community calling someone 'coon' is the like an ultimate form of disrespect. It's essentially a way of saying you put your integrity and self respect aside to please a white counterpart by acting a way you usually wouldn't, whether it's boss, girlfriend, husband, family, friend, etc.. Naturally Kendrick Perkins took major offense to this, and went absolutely berserk in a response video that he later deleted. In the footage Kendrick Perkins called Draymond Green a fake tough guy, and claimed that NBA players talk about him behind his back. Take listen to Kendrick Perkins cursing out Draymond Green in the deleted footage.

Interestingly enough Kendrick Perkins has actually been battling coon allegations from Black twitter ever since he publicly supported Rachel Nichols when that whole drama with Maria Taylor leaked to the media. Back then he also publicly addressed the backlash he was receiving saying that the only people he needs to make happy is his wife and kids.
Still yet Draymond Green went way too far using that term to describe a fellow brother that has found success in the media world. He should be happy for Kendrick Perkins not trying to tear him down, and convince him to change up his style. Kendrick Perkins doesn't seem like he's giving hot takes, it seems like he actually believes the things he says on ESPN. In any case it seems like this beef is over, because based on him deleting the video above it seems ESPN made the call and told him to chill out.