Sabrina Ionescu is not only one of the most talented and versatile players in the WNBA, but also one of the most influential. The New York Liberty guard, who became the first player in league history to record a triple-double in her debut game, has also made history as the second active WNBA player to have a signature shoe with Nike.
The Sabrina 1, which was unveiled in March and released in August, is a sleek low-top sneaker that features a Zoom Air unit in the forefoot, React foam in the heel, a midfoot shank for stability, and a lockdown system for support. The shoe also has personal touches that reflect Ionescu's heritage, such as a pattern inspired by Romanian embroidery on the overlay and medial Swoosh, and a message of "Anyone, Anywhere" on the midsole.
How Sabrina Ionescu's Shoe is Taking Over the NBA
The Sabrina 1 is not only designed for Ionescu's game, but also for anyone who wants to play with versatility, craftiness, and confidence. And that includes many NBA players, who have been spotted wearing the shoe on and off the court.
Some of the NBA stars who have rocked the Sabrina 1 include Bradley Beal, Jrue Holiday, Jordan Poole, Sam Hauser, Jordan Clarkson, and Max Strus. Even some NBA referees have been seen wearing the shoe during games.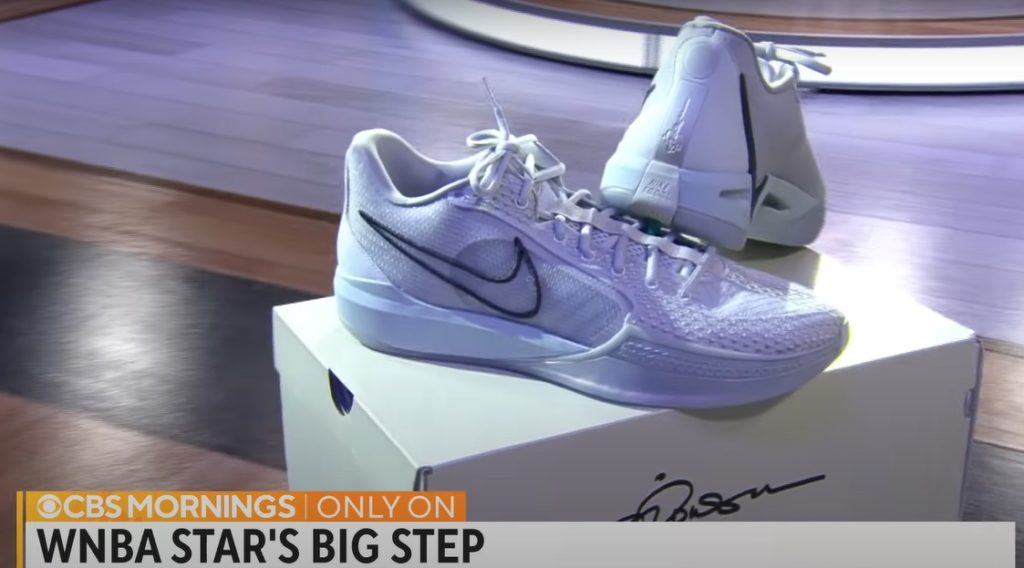 The support from NBA players for Ionescu's signature shoe is not only a testament to her popularity and skill, but also to the growth and impact of women's basketball globally. The WNBA, has become the most successful women's professional sports league ever, attracting fans from all over the world and producing some of the best players in history.
The WNBA has also been a leader in social justice and activism, using its platform to raise awareness and advocate for change on issues such as racial equality, voting rights, and gender equity. The league has inspired many young girls and boys to pursue their dreams and passions, regardless of their background or identity.
Ionescu's signature shoe is a symbol of how far the WNBA has come, and how much further it can go. It is also a reminder that anyone, anywhere can achieve greatness with hard work, dedication, and courage.