Rapper Camron is known for his bold and provocative style, but his latest Halloween costume stunt has taken the internet by storm. The hip-hop star showed up to the studio of the "It Is What It Is" podcast dressed as OJ Simpson, the former football player and actor who was famously accused of murdering his ex-wife Nicole Brown Simpson and her friend Ron Goldman in 1994.
Details About Camron's OJ Simpson Halloween Costume Video
Camron wore Simpson's number 32 Buffalo Bills uniform, complete with the helmet. He posed for pictures with the podcast hosts, and joked about his costume.
The rapper's OJ Simpson Halloween costume has sparked a mixed reaction from fans and critics alike. Some people found it hilarious, and praised Camron for his creativity and sense of humor. Others were outraged and offended by his choice of outfit, calling it disrespectful and insensitive to the victims and their families, although Simpson was innocent of any wrongdoing during his trial.
Camron is no stranger to controversy, as he has often been involved in feuds and beefs with other artists and celebrities. He has also been vocal about his views on politics, religion, and social issues. However, this is the first time he has dressed up as a person who was once accused of murder.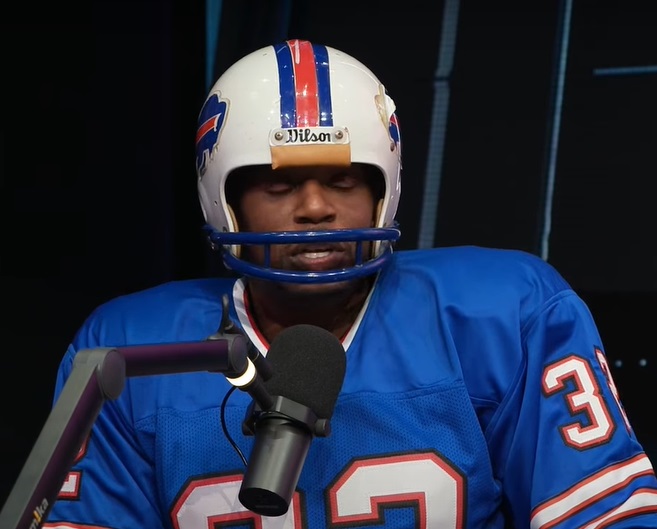 Camron's OJ Simpson Halloween costume is one of the most talked-about topics on the internet right now, as people debate whether it was a clever prank or a tasteless joke. Those Buffalo Bills uniforms are definitely classics in the throwbacks world. What do you think?