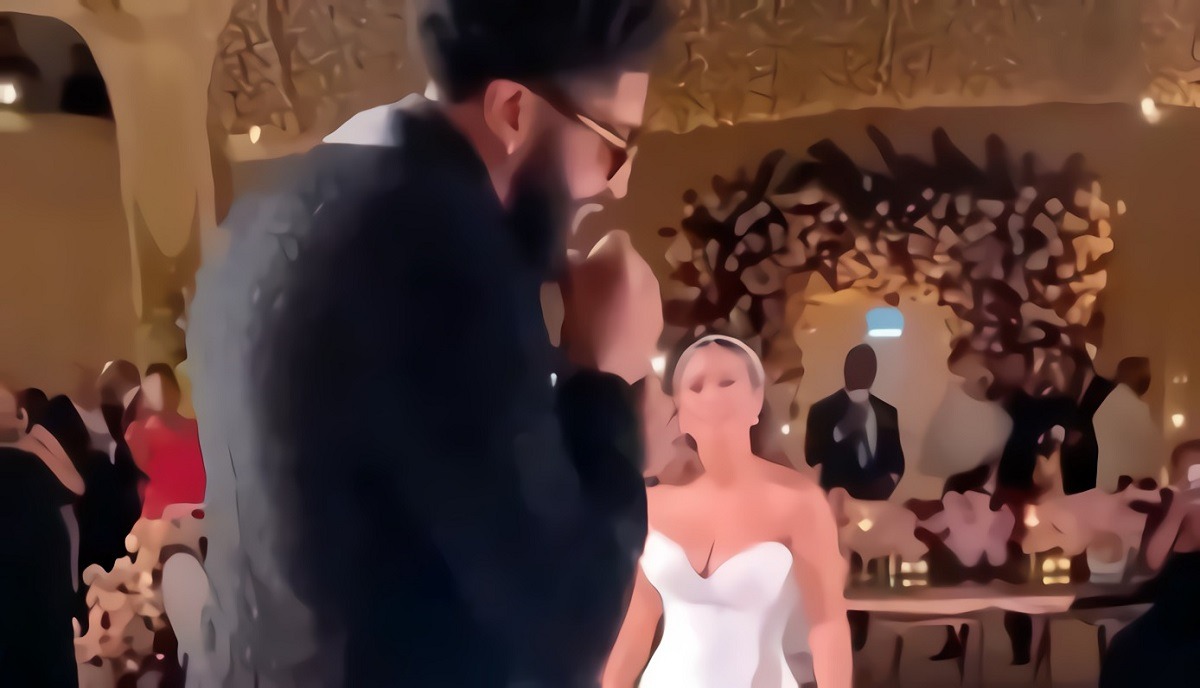 Anthony Davis has been many things during his NBA Career. He's been an all star, and all NBA team selection, a champion, and now he's a husband. Anthony Davis got married to his girlfriend Marlen P during a very emotional ceremony. Anthony Davis' wedding was an beautiful affair, but one moment has stood more than others on social media.
Anthony Davis Singing Dru Hill Better than Dru Hill?
A viral video of Anthony Davis singing Dru Hill "Never Make a Promise" to his wife Marlen P, might bring tears of joy to your eyes. Not only was it a beautiful moment of love, but it shows Anthony Davis had a hidden talent all this time. The man can really sing.
Anthony Davis was singing Dru Hill lyrics that go,
"I'll keep you safe, I'll keep you warm, I'll be your sunshine in the morning".
The way Marlen P was looking into his eyes made the moment that much more romantic. The power of Dru Hill's music is real.
Skip to the 1:45 second mark to hear the part of Dru Hill's song Anthony Davis was singing at his wedding in the viral clip.
Who did it better?
When Did Anthony Davis Start Dating Marlen P?
Anthony Davis getting married to Marlen P was a long time coming. While it's not confirmed, there is evidence that two were dating since at least 2016. They made their first public appearance together in 2020 when they appeared together at the Vanity Fair Oscars Party. Back the there were rumors they were engaged, which ended up being 100% true.
Now Anthony Davis and Marlen P are husband and wife. Congratulations to them, and may their love last forever.
Author: JordanThrilla Staff