The Houston Rockets have made a big move in their coaching staff by hiring Ime Udoka as their new head coach today. Udoka, who coached the Celtics last season, will replace Stephen Silas, who was fired after a disappointing 22-60 record this past season.
Udoka is a former NBA player who spent seven seasons in the league, mostly with the San Antonio Spurs. He also played for the Portland Trail Blazers, Sacramento Kings and Los Angeles Lakers. He was an assistant coach, working under Gregg Popovich in San Antonio and Brett Brown in Philadelphia, before making history this past season by coaching Celtics to the finals in his first season as head coach.
Udoka is known for his defensive acumen, and his ability to connect with players. He will face a challenge in Houston, where he will inherit a young and rebuilding roster that features Kevin Porter Jr. and Jalen Green. The Rockets hope that Udoka can bring some stability and culture to the franchise, which has undergone a lot of turmoil in recent years. However, they will likely face scrutiny for their decision similar to what Nets faced this past season when people thought they were about to hire him after Steve Nash got fired.
Strip Club Jokes are Trend Amidst Social Media Reactions to Rockets Hiring Ime Udoka
As we all know Celtics suspended Ime Udoka indefinitely after he cheated on Nia Long by having some type of relationship with a woman who was married to a prominent staff member of the organization. Most people thought he would never work in the NBA again, but Rockets just proved everyone wrong. Not surprisingly as people react to the news, strip club jokes about Ime Udoka and James Harden are going viral. People are convinced that Harden will return to the Rockets regardless of how Sixers' playoff run ends.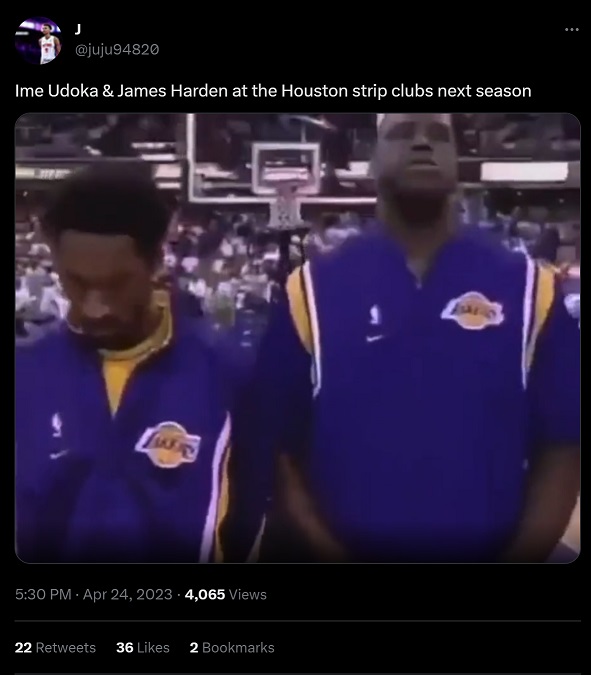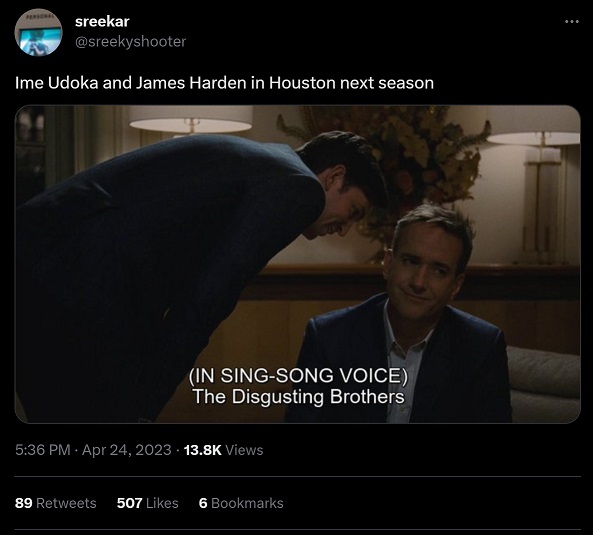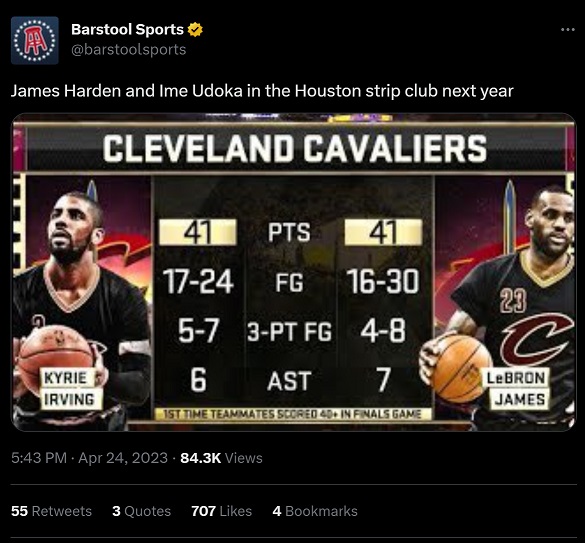 Despite what people may believe in reality Ime Udoka will likely be on his best behavior after what he went through. People learn from their past mistakes, so its tough to believe that he will try hooking up with a staff member of the Rockets, unless they allow that type of stuff there. Who knows maybe he had them put a clause in the contract that prevents him from being punished for those type of actions.
All in all Rockets just made a major upgrade, so now they need to focus on getting a proven all star to sign with the team, and they might just be relevant again next season. However, they should be prepared for possible protests from feminists though.