The Lakers' star forward Anthony Davis suffered a scary head injury during Game 5 of the Western Conference Semifinals against the Warriors. He was hit by an accidental elbow from Kevon Looney in the fourth quarter and had to leave the game for further evaluation. He did not return and was seen being wheeled out of the arena in a wheelchair.
The extent of Davis' injury is not yet known, but he could be dealing with a concussion or a more serious brain injury. He will likely undergo more tests and examinations to determine his status for the next game. The Lakers are hoping that he can recover quickly, and join them in a Game 6 that feels more like a Game 7 for the Lakers.
Video Allegedly Shows Charles Barkley and Shaq Laughing at Anthony Davis Getting Wheelchaired Out Warriors' Arena
Davis' injury was not only a concern for his teammates and fans, but also for some NBA legends on Inside the NBA. Charles Barkley and Shaquille O'Neal, who are known for their humorous and sometimes controversial commentary are being accused of laughing at Davis' misfortune. Social media believes that Shaq and Chuck were laughing at Anthony Davis being in a wheelchair after his head injury.
Social Media Reactions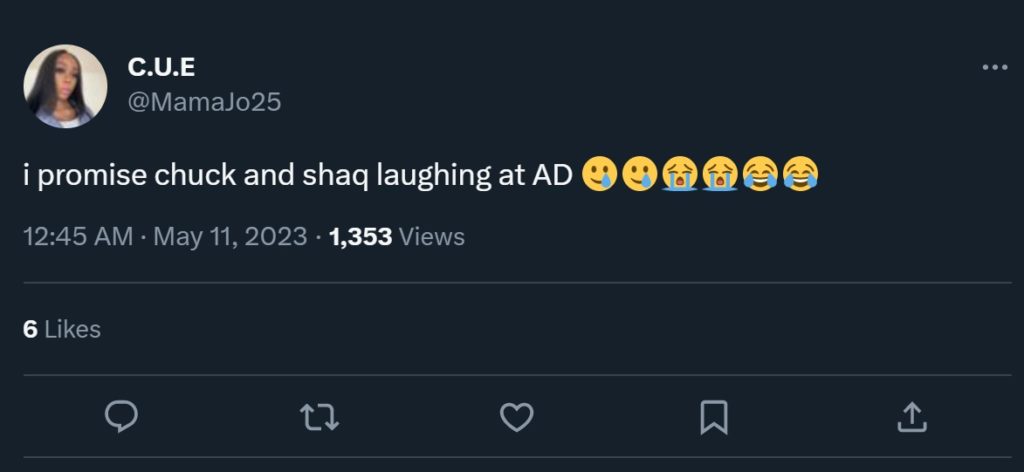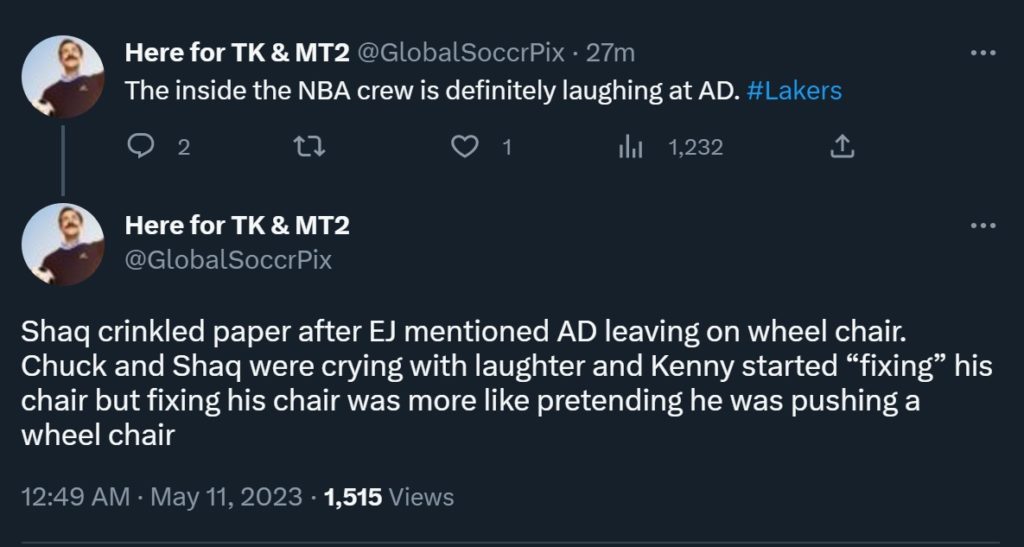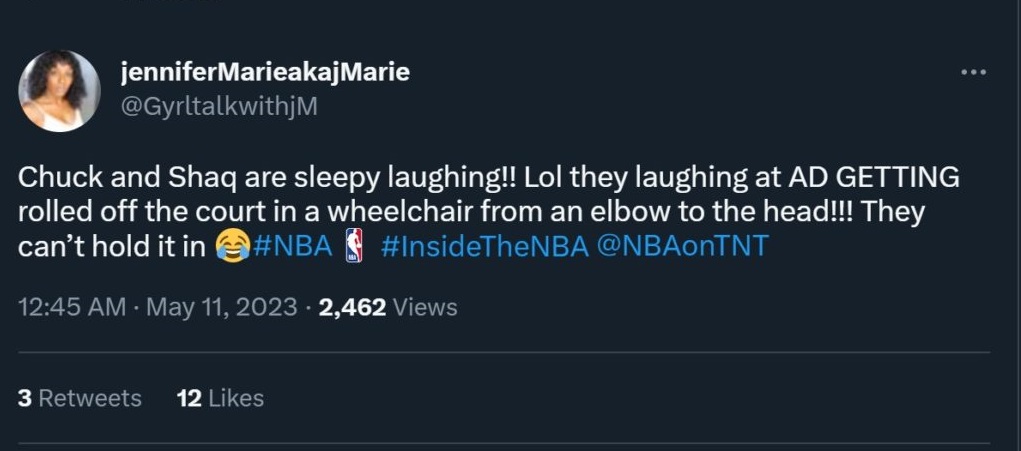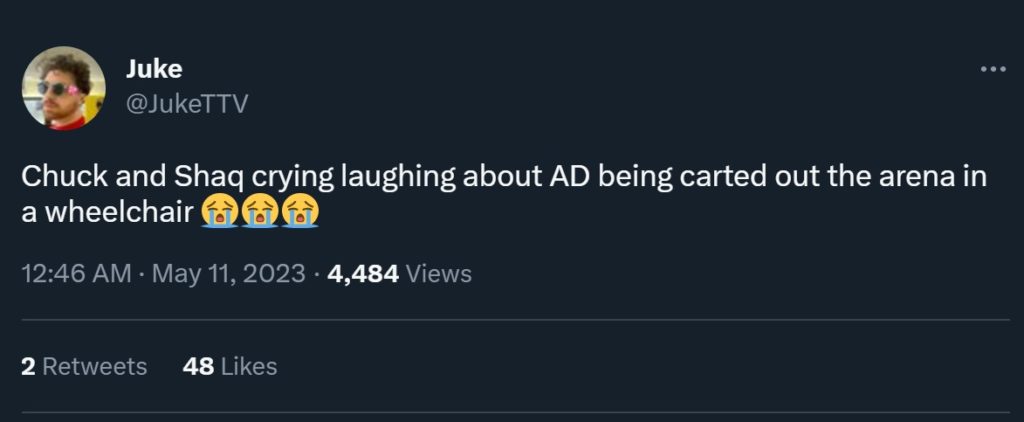 While many people found the allegations humorous, the two former players also received some backlash from fans. Some people accused them of being disrespectful and insensitive to Davis' injury, and potential health risks. Controversial moments like these are why Inside the NBA is a historically popular show. Not too long ago they received some criticism for clowning Derrick White's hairline.
Do you think it was unethical if Shaq and Charles Barkley were laughing at Anthony Davis being carted off in a wheelchair?