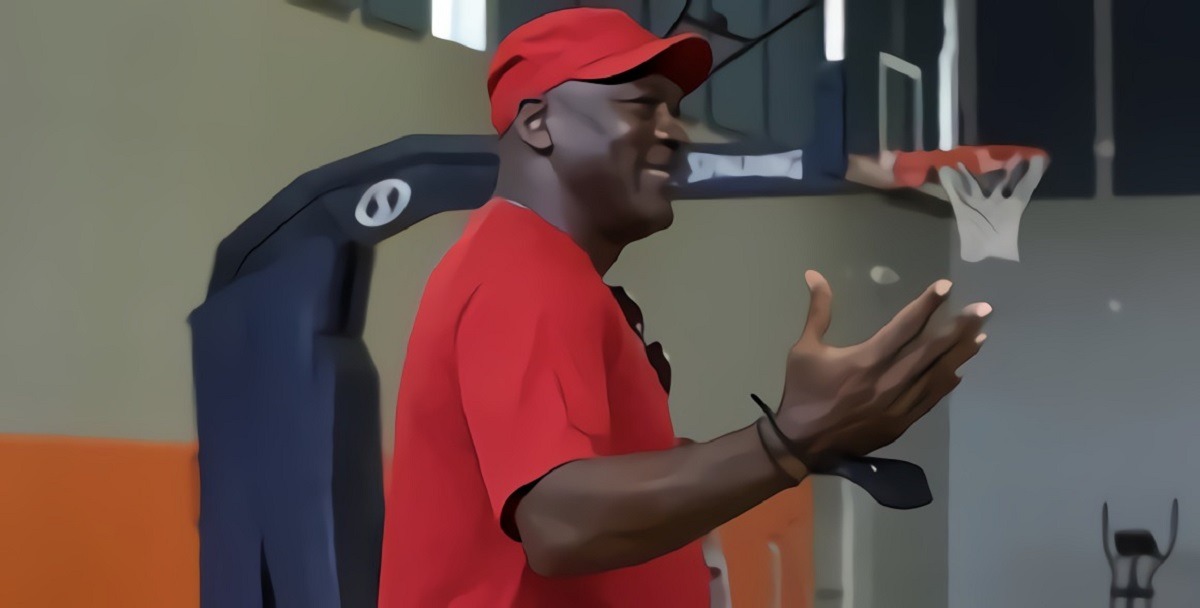 Over the years Michael Jordan's fashion sense seemed to deteriorate from the time he was a rookie up until present day. As a youngster in the NBA he was known as one of the best dressed players in the league, but as time went on his choice of jeans, and other clothing seemed to falter a he got richer. This led a theory that Michael Jordan doesn't a have stylist, or fired the one he had.
Did Michael Jordan Hire a Stylist Recently?
The Sports world was amazed after Instagram user "triggshotit__" posted pictures of Michael Jordan's outfit at Terry Rozier's organized practice for Hornets. Michael Jordan was wearing Mid 1's with red accents that matched his shirt and hat. His shorts appeared to be slightly slim fit. To many people was a huge upgrade from the outfits people are accustomed to him wearing.
Take a look at Michael Jordan wearing Mids at Hornets' organized practice, with a nice shirt, shorts, hat combination to match.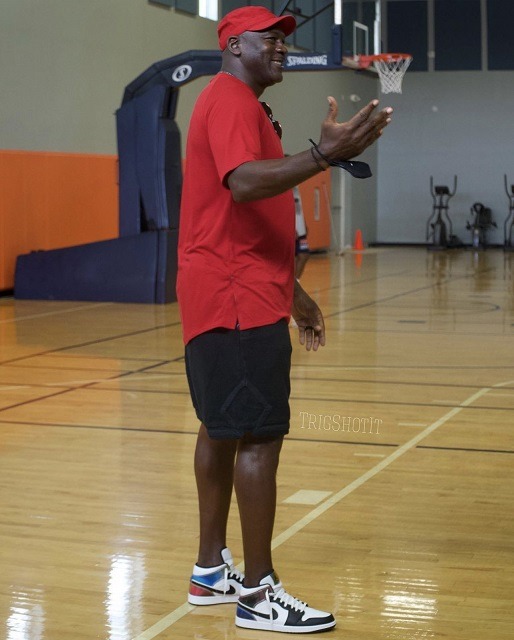 It looks like Michael Jordan was striking an Instagram Model pose here, but this photo was probably taken at a moment he was just about to start walking.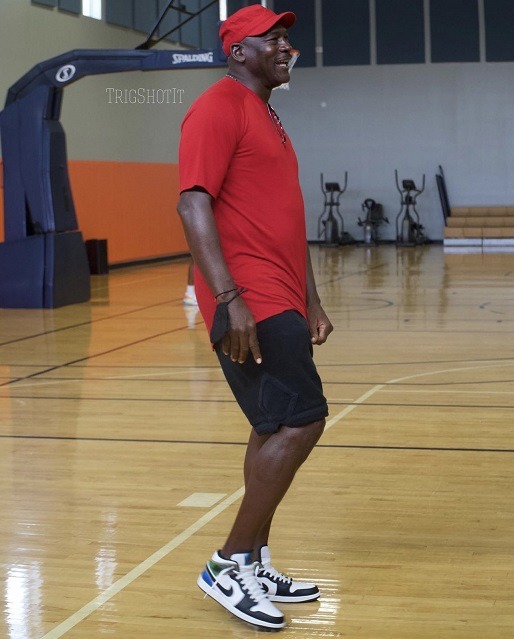 This video gives a good reference point for how bad Michael Jordan's fashion has been in the past.
At 58 years old, Michael Jordan is looking spry in those Mid Jordan 1 sneakers. His billionaire swag is reaching new levels now.
The main takeaway of his outfit should be the fact that Hornets were having an organized practice put together by Terry Rozier. Not only does this show his great leadership skills, it shows the players respect his voice in the locker room. More importantly it also shows that Hornets' young core is committed to making some real noise in East this season.
Author: JordanThrilla Staff