EDP445 deleted all his YouTube Videos amidst pedophile allegations of chatting with a 13 year old girl. It was only a few days ago that Predator Poachers leaked the text conversation between EDP445 and a 13 year old.
They followed up those messages by catching EDP445 on video admitting he knew how old the 13 year old girl was when he was messaging her. He released a response video saying people were misconstruing the situation, but that video is now gone along with all his other YouTube videos. He has over 2 million subscribers.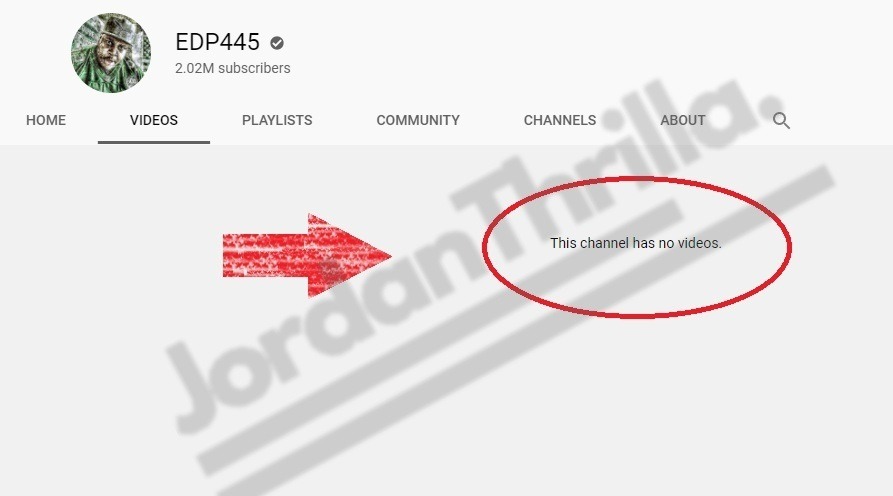 This was the video where EDP445 admitted to Predator Poachers that he was messaging the young girl.
EDP445 deleting his YouTube videos could be a sign he will be deleting his channel soon too.
However, there's a chance he may just put back up his videos at a later time.
Author: JordanThrilla Staff