Lik Moss finally caught Vlogger Mikey T lacking, and it got real ugly. In a viral video Lik Moss beat up Mikey T then choked up before letting him go. The incident happened on a street in Philadelphia.
Usually in a situation like this you see someone getting jumped, but Lik Moss shot a fair fade and absolutely destroyed Mikey T.
Considering how it went down Mikey T got lucky that Lik Moss decided to get off him. It seems he wanted to send a message without hurting him too badly. Lik Moss choking out Mikey T really put icing on the cake of how embarrassing this situation is for the vlogger.
This moment right here is going to be a meme on social media.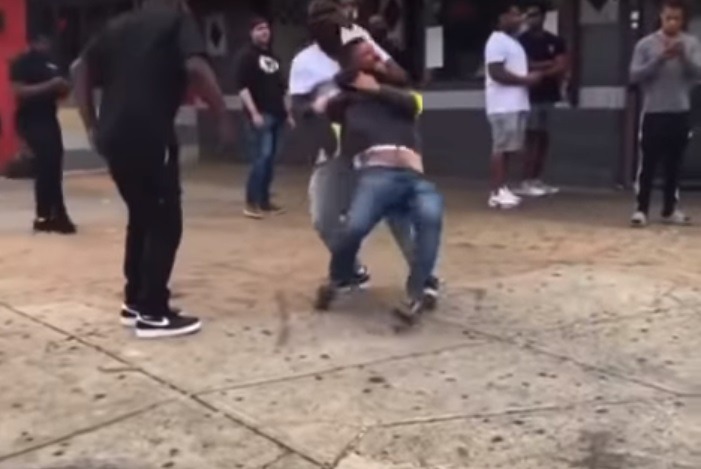 Mikey T was saying all kinds of disrespectful things on the internet to Lik Moss, so it was invetiable they would cross paths in real life at some point. No one expected to see Lik Moss beating up Mikey T this badly though. Mikey T didn't even get one punch in.
What will Mikey T say now that this video has gone viral all around the net? He was talking that talk, but didn't back it up when they met up in person.
Author: JordanThrilla Staff