Sauce Walka responded Blika taking his TSF Chain a real bold way. In a viral IG Post Sauce Walka exposed Blika as a snitch with Paperwork party evidence.
Sauce Walka showed Las Vegas police reports of Blika snitching by voluntarily provided information regarding a robbery. In the paperwork party evidence Blika's real name Terrence Lamont is shown. If you look closely you can see his email address "blikamuzik@gmail.com"
According the Blika's snitching report, he said he met 3 girls at Drais Night Club who later robbed him with pepper spray at a Travel Lodge hotel.
Take a look at Sauce Walka exposing Blika as a snitch.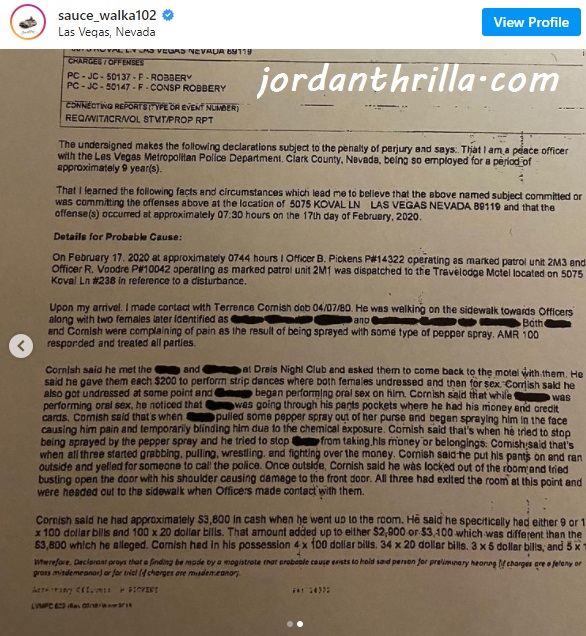 When Blika released the video of himself holding Sauce Walka's TSF chain people were wondering why he stayed silent. It appears Sauce Walka was doing his research to show the world that Blika is a snitch.
Now the ball is in Blika's court to defend his honor against the paperwork party evidence of him snitching.
Author: JordanThrilla