Benjamin Kigen was the victim of an inexplicable error that the sports world thinks may be cheating. After attaining a healthy lead at the 2021 Monaco Diamond League 3000m race, Benjamin Kigen lost after officials rang the bell 1 lap early.
Viral footage shows Benjamin Kigen slowing down after hearing the early bell as other runners who were far behind him caught up then past him. In the end he would finish in 7th place, and it wasn't his fault. Now the question people are asking is if the officials intentionally rang the bell early on Benjamin Kigen to make him lose.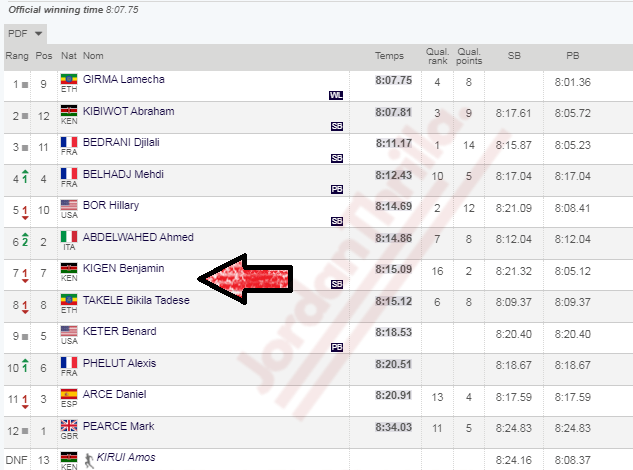 The officials who ring these bells are tasked with accurately counting laps, which seems like it shouldn't be that hard to do. The fact the bell came one lap early shows someone made a gross misjudgment, or made this mistake on purpose.
Sadly for Benjamin Kigen the loss is official, and the results can't be overturned.
Author: JordanThrilla Staff