A YouTuber named whatsuptre aka TResellers has sparked outrage on social media for his cruel prank on a homeless man in Los Angeles. In a video that has since been deleted, he pretended to offer food to a hungry man living on the streets, only to eat it in front of him and mock his situation.
The video begins with whatsuptre talking about how big of a problem homelessness is in LA, before he spots a homeless man smoking drugs behind a trash can. He approaches the man and asks him if he is hungry. After the man nods, TResellers then tells him to wait there while he goes to buy him some food from Wendy's.
The homeless man looks hopeful and grateful, but his expression soon turns to shock and disbelief when whatsuptre returns with a bag of burgers and fries and starts eating them right in front of him. The YouTuber taunts the man by captioning the moment with a message saying "he was so hungry". You could see the sadness in the man's eyes as he watched him enjoy the hot meal.
The video quickly went viral, but not for the reasons whatsuptre hoped for. People on social media were outraged by his lack of empathy and humanity. They called him a bully, a sociopath and a disgrace. They also demanded that YouTube take down his channel, and ban him from the platform.
Some even said that karma will come for him, and that he will end up homeless himself one day. There were a few people defending his actions, saying he may he have changed his mind, because it appeared the homeless man was smoking meth. However, when he offered to buy the food he had already seen the man was doing drugs, so that isn't an excuse.
Did YouTuber Whatsuptre aka TResellers Delete his Social Media Accounts Because of the Backlash?
With the intense backlash growing over his heinous video, it seems things are hitting the fan for him. It appears TResellers deleted his Twitter account amidst the controversy. If you try going going to his account @TResellers now, you will see a page saying "something went wrong, try again" or "this page doesn't exist". Karma may already be responding to his actions.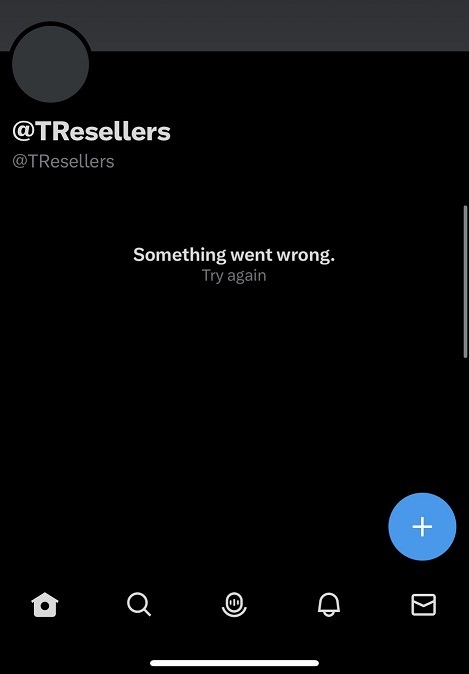 Homelessness is a serious issue that affects tens of thousands of people in Los Angeles. According to the 2020 Greater Los Angeles Homeless Count, there were 66,436 people experiencing homelessness in LA County, a 12.7% rise from last year. Of those, 41,290 were in the city of LA, up 16.1% from 2020. Black people are four times more represented among people experiencing homelessness than in the County population overall.
Homelessness is caused by many factors, such as poverty, unemployment, lack of affordable housing, mental illness, substance abuse and domestic violence. It is not something to joke about or exploit for entertainment. It is a human tragedy that requires compassion and action. Whatsuptre's video was not only insensitive and offensive, but also harmful and dangerous. He also violated the dignity and rights of the homeless man, who deserves respect and kindness.
TreSellers should apologize to the homeless man and to the public for his appalling behavior. He should also donate money to organizations that help people experiencing homelessness in LA, such as LAHSA or United Way. He should use his platform to raise awareness and support for this issue, instead of mocking and hurting those who are suffering. People will do anything for social media clout these days.