Leonardo DiCaprio and Bradley Cooper are some of the most talked about male actors in Hollywood when it comes to their love lives. Leonardo is infamous for dating women who are half his age, while Bradley Cooper is one of those actors that women gush over. Recently Leonardo DiCaprio has been in the news due to his relationship woes with Camila Morrone. Now an old photo has people joking about the two being gay lovers. In addition a rumor of Leonardo DiCaprio's alleged gay past involving Lukas Haas has surfaced once again.
Details on How a Shirtless Photo Sparked a Twitter Thread About Leonardo DiCaprio Being in Gay Relationship with Bradley Cooper
Just recently Leonardo DiCaprio broke up with Camila Morrone. The actress and model who is 25 began dating the 47 year old DiCaprio 4 years ago when she was only 21. Their relationship ending served as further proof to allegation that Leonardo DiCaprio will not date a woman 25 or older. Amidst their breakup an old photo from 2013 resurfaced of Leonardo DiCaprio and Bradley Cooper shirtless together at a house. On social media people began to joke that Bradley Cooper and Leonardo DiCaprio are a gay couple. Take a look.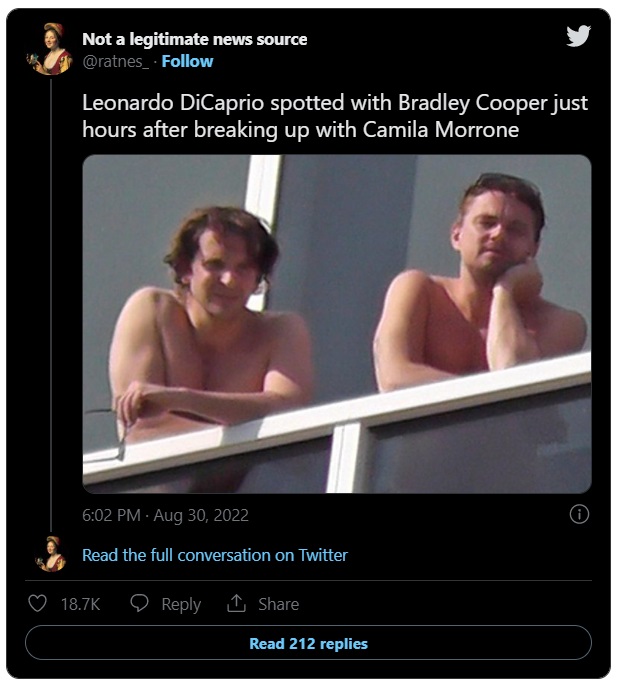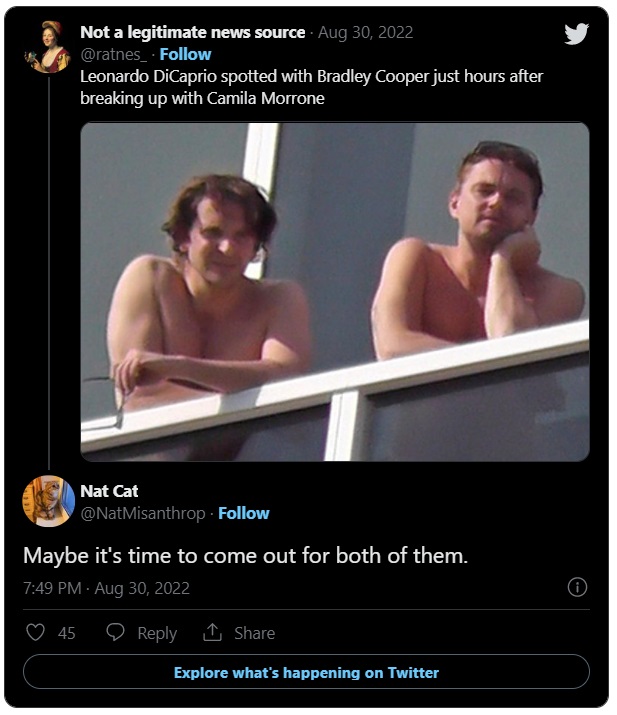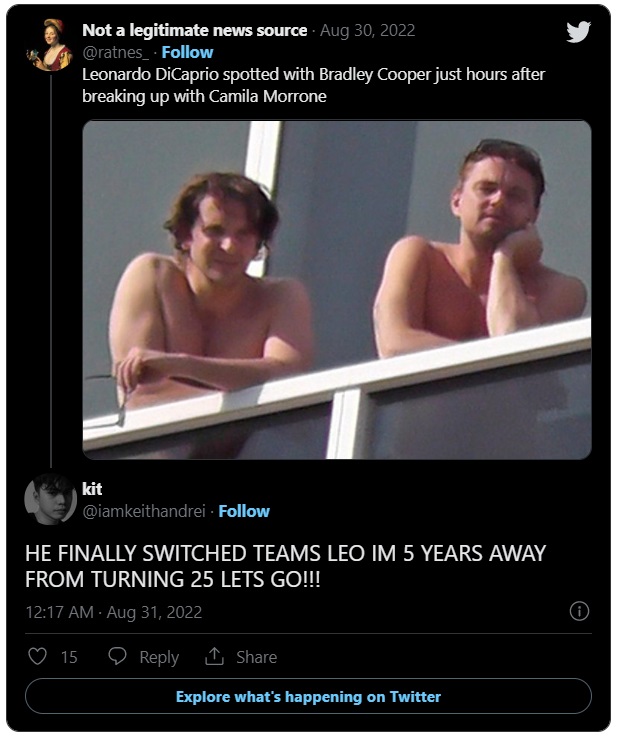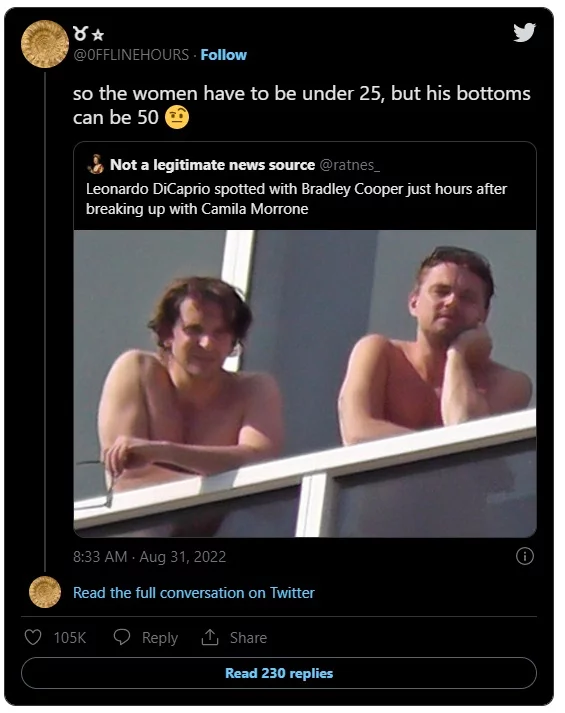 Is Leonardo Dicaprio Gay? Details about the Rumor of Leonardo DiCaprio Dating Lukas Haas in Secret Gay Relationship
With all the jokes about Leonardo DiCaprio being gay, and old rumor about his past became a hot topic once again. It's alleged that around time Basketball Diaries was released Leonardo DiCaprio came out the closet behind the scenes, but his PR team didn't allow his confession to go public since it was in the 90s when people wouldn't have been accepting of it.
It was alleged that Leonardo DiCaprio was dating Lukas Haas in a gay relationship for years. Back then people alleged that his public girlfriends were serving as paid beards to protect his image. Of course overtime the rumor died down, but now people are wondering once again if Leonard DiCaprio is gay, and if he really dated Lukas Haas who is currently 46 years old.