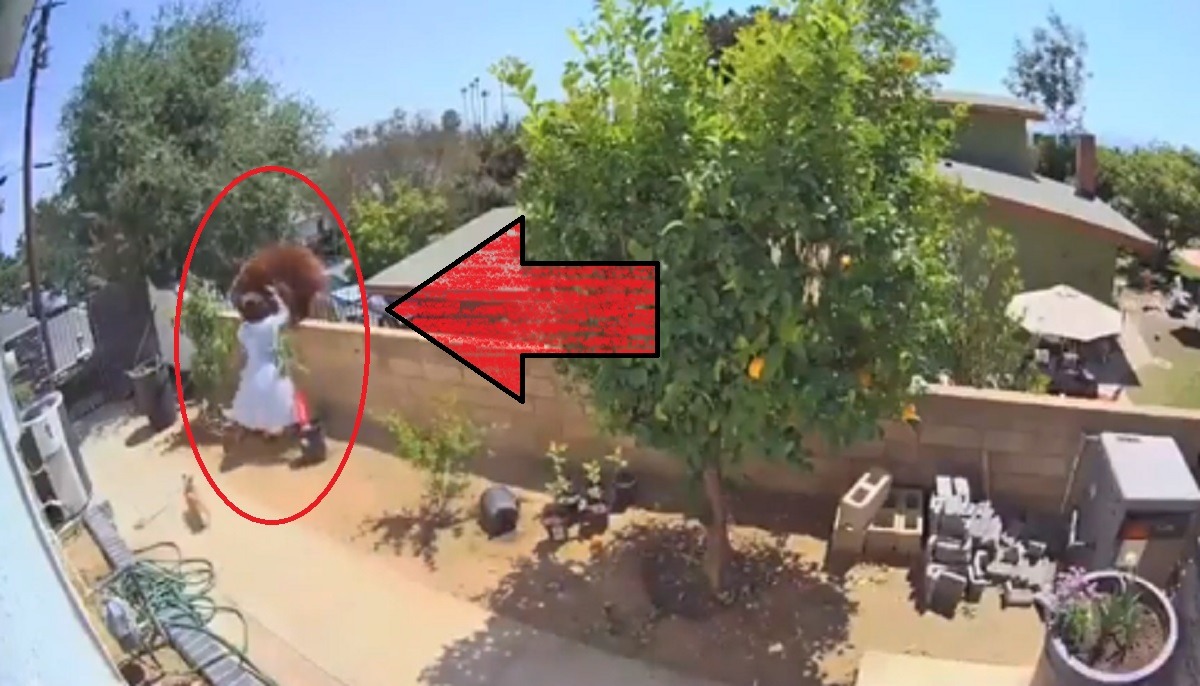 Once upon time rapper Mystikal said, "If you ever see me fighting in bar with a Grizzly bear, help the bear". Now that line may sound crazy, but a recent TikTok video of a small woman fighting a bear in her backyard to save her dogs proves there is more truth to it than people thought.
The footage shows the moment a Grizzly bear attempted climbing over the woman's backyard fence. When she spotted her dogs trying to fend it off to no avail, she sprang into action to save them with no fear of risking her own life. Like a superhero the small woman pushed the bear right back over the fence, grabbed her dogs, and ran inside. Although the bear was about 4 times the size of the woman, it really looked like the bear was the one that needed help word to Mystikal.
For reference here is the line Mystikal said about helping the bear if you ever see him fighting one.

Imagine that, Mystikal was a bear fighting expert all this time, and people underestimate his knowledge. Everyone should go buy a Mystikal album or stream a bunch of his songs in honor of the woman fighting a bear in backyard to save her dogs.
Author: JordanThrilla Staff