Lil Boosie is trending again, and once it again it involves Mark Zuckerberg, but also a recent traffic stop in Georgia. We all know that when Lil Boosie gets mad he usually says some wild things. During his traffic stop Georgia police cameras recorded all his remarks, and after it was posted on social media it possibly led to Lil Boosie's IG account getting banned again, or so he claims.
According reports Lil Boosie was issued a citation in Georgia for having marijuana in his car. After he was put in handcuffs he became irate at the situation, and started going off on the cops. As you'll see in the Lil Boosie body camera footage he told cops, "I got like 35 hòes sucking d*** at my house right now. If anybody want they d***** sucked, let me know!".
Cops released the body camera footage of Lil Boosie's arrest, and all hell broke lose on social media as a result. What stood out most to use was Lil Boosie's friend wearing a LRG t-shirt. When is the last time you've seen someone wearing LRG? Talk about nostalgia.
Lil Boosie Wishes Death Upon Mark Zuckerberg After Lil Boosie Arrest Bodycam Footage Gets His Instagram Account Banned Again
After the bodycam footage above went viral on social media Lil Boosie's IG account got banned. While the true cause is unknown, Lil Boosie is confident that Mark Zuckerberg banned him over the language he used while police were arresting him. However, he feels this is unfair because he wasn't the person who posted the bodycam footage online. As result Lil Boosie wished death upon Mark Zuckerberg in a very strange way. Lil Boosie said he wished Mark Zuckerberg was in Kobe Bryant's helicopter when it crashed. He also clowned the way Mark Zuckeberg's wife and kids look.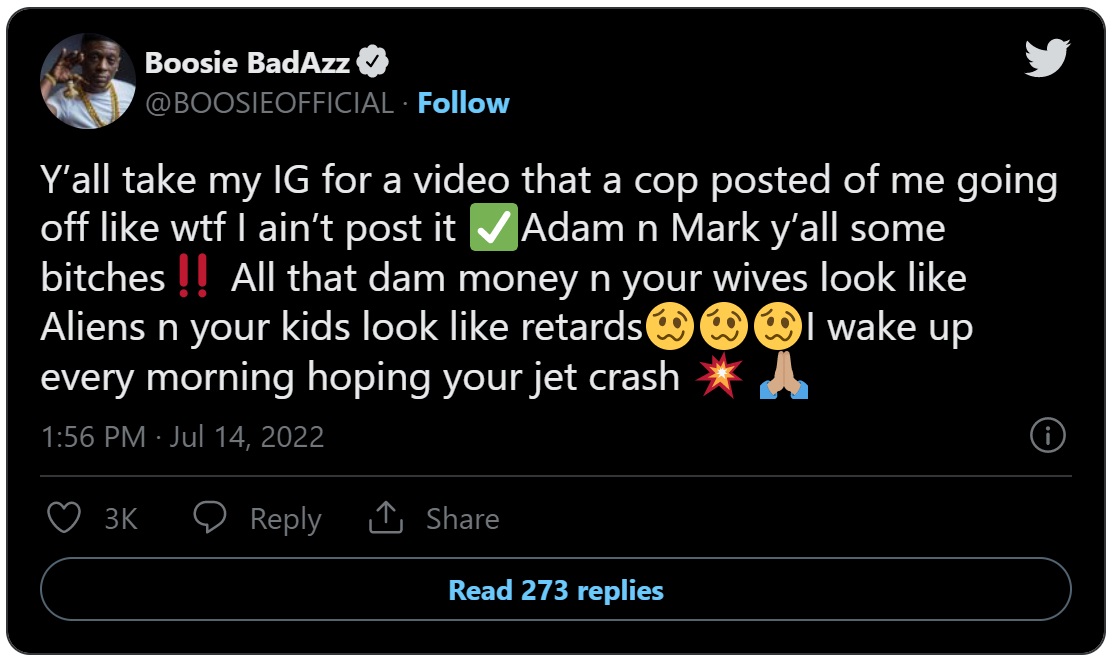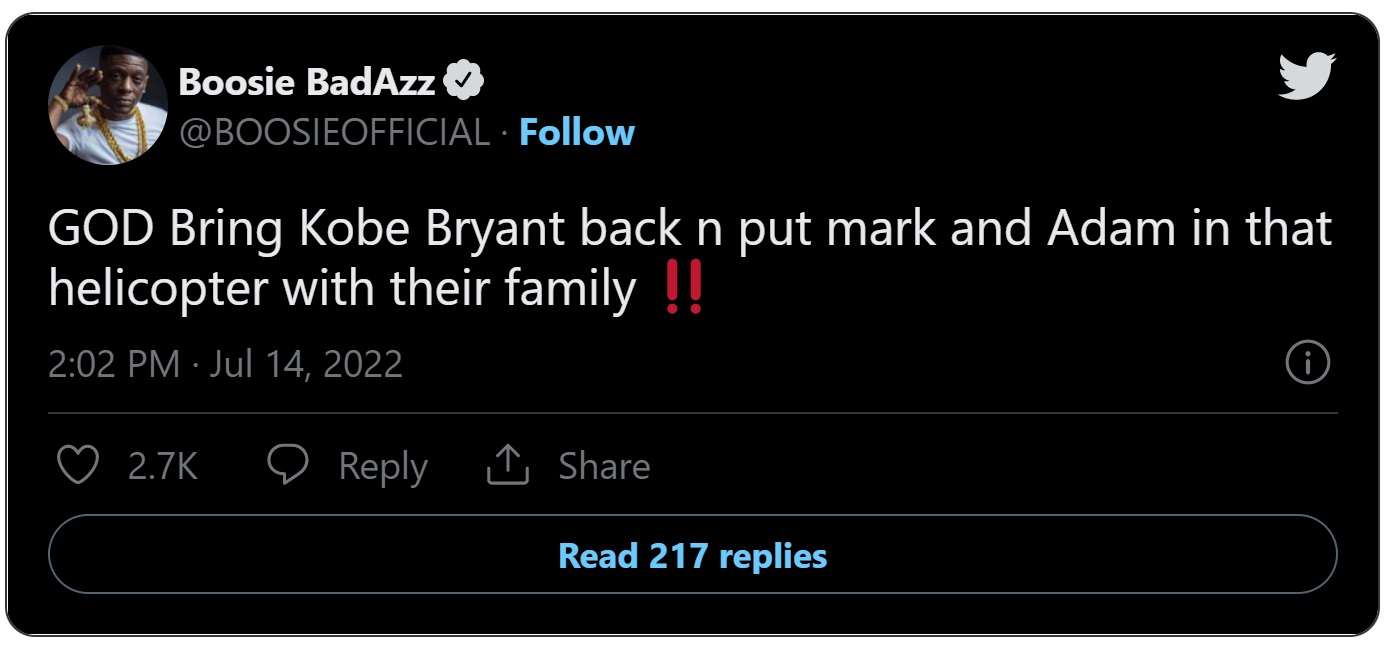 This wouldn't be the first time Lil Boosie has talked about Mark Zuckerberg's wife Priscilla. Not too long ago he compared her looks to the likes Kim Jong Un.
Even if Lil Boosie's bodycam arrest video led to his Instagram account getting banned, most people would agree that he went too far wishing that Mark Zuckerberg would die in plane crash with his family.