A video that has gone viral on social media shows the moment a police officer has a melt down and arrests a Ferrari owner who grazed him with his car. The incident happened in New York, where the officer was writing a parking ticket for the red Ferrari that was parked in a tight space.
Did Police Officer Arresting the Ferrari Owner for Grazing His Leg Have Meltdown, or Was it Justified?
As the driver tried to pull out from his spot, he lightly grazed the officer's leg with his car. The officer then became angry and yanked the driver out of the car, with the help of another officer. He slammed him on the ground and handcuffed him, while shouting at him. You could hear the bystanders recording the incident saying "wow, wow" in disbelief.
The video has sparked a heated debate online over whether the officer's actions were justified or excessive. Some people defended the officer, saying that he was doing his job and that the driver was disrespectful and reckless. Others criticized the officer, saying that he overreacted and used unnecessary force. Some people feel the officer was trying to cause drama by standing in front the car.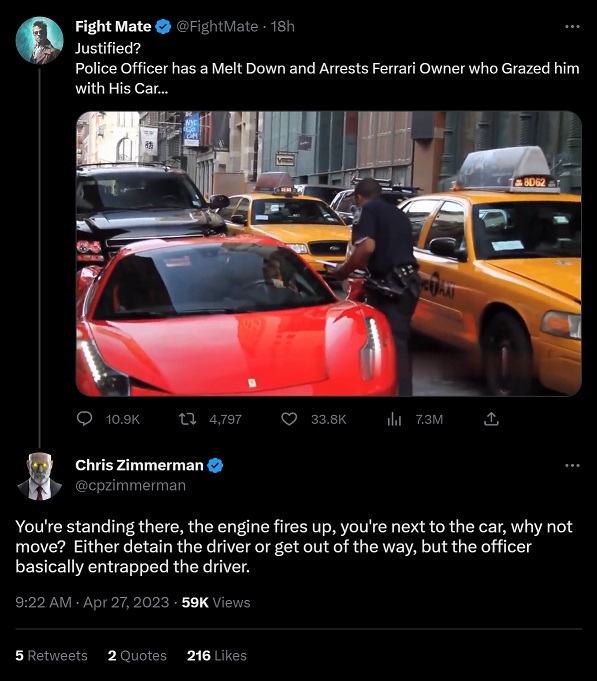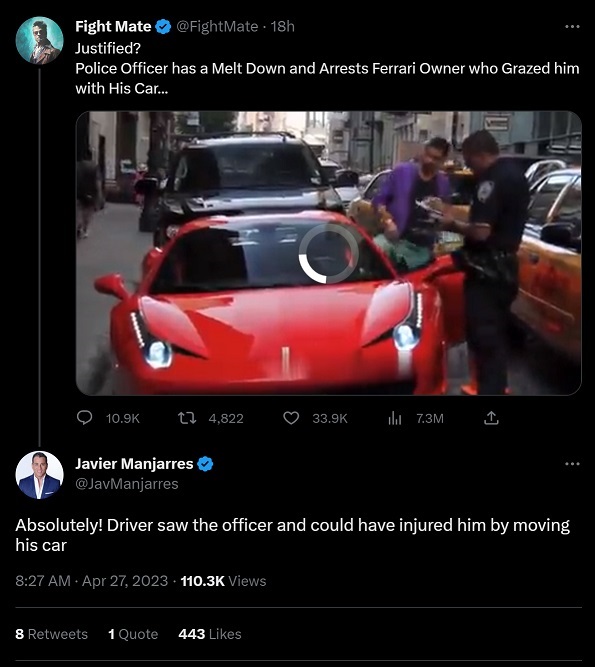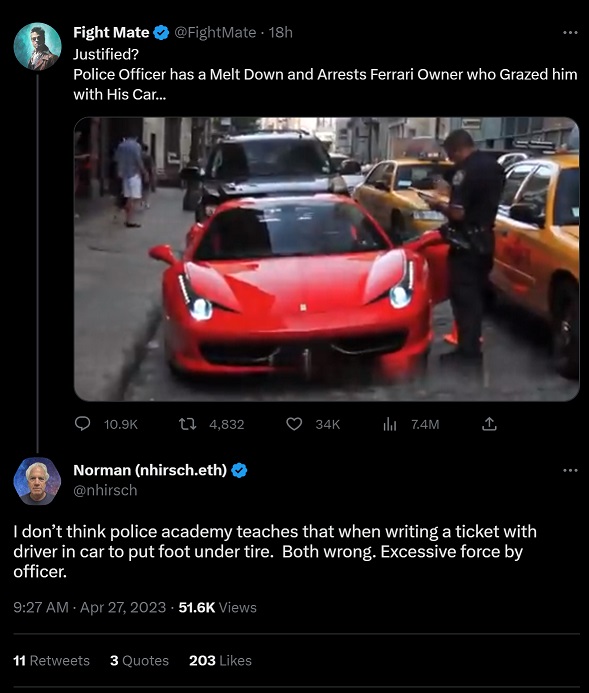 The video also drew comparisons to another viral video from 2011, where a Ferrari driver ran over a NY officer's foot while trying to drive away from a ticket. In that case, the driver was later arrested and charged with assault and resisting arrest. The officer suffered minor injuries.
The police department has not commented on the latest video or the status of the officer involved. It is unclear if the Ferrari driver will face any charges, or if he will sue the officer for his actions. Do you think the incident is justified?