The case of woman who murdered her boyfriend, because he was worried about her, then told her kids to lie to police, came to a close recently. The jury in DeKalb County found Quaneesha Nicole Johnson, 30, guilty of several charges on recently. She was accused of shooting and killing her boyfried Demonte Smith, 29, who was the father of her youngest child.
The charges included voluntary manslaughter, two counts of aggravated assault-family violence, possession of a firearm during the commission of a felony, and two counts of cruelty to children in the third degree. This is based on information made available from the DeKalb County District Attorney's office.
The Story of How Quaneesha Nicole Johnson Murdered Her Boyfriend Because He Got Worried About Her
Johnson had left her three children with Smith on November 26, 2022, while she went to a club with her friends. She did not come back home at 6 a.m. as Smith expected. He called her many times, but her phone was off. He was worried because she had told him earlier that night that she and her friends had a fight with some people at the club.
He also contacted some of Johnson's relatives, who were concerned as well. They tried to find her by calling local hospitals and jails. Most women would be flattered to know their boyfriend was worried about them, but for Johnson apparently that wasn't the case.
Around 9 a.m., Johnson turned on her phone and saw Smith's text messages. She called her relatives, who added Smith to the call. Smith was angry, and said he would hit her when she came back home.
The investigation revealed that Johnson requested a police escort to her home in Lithonia on Nov. 27, 2022. She called 911 for that. She arrived at the home about two hours later. One of the DeKalb County police officers who came told her to leave her gun in her car.
Johnson said there were no other weapons in the house, according to the release from the district attorney. Smith came out of the house, and had an argument with Johnson in front of the officers. The officers attempted to settle their conflict, but Johnson was not cooperative and kept talking over them.
The officers asked Johnson and Smith to go inside the house and calm down. The release mentioned that Johnson inquired about self-defense from the officers. Johnson asked the officers what would happen if she shot Smith "in self-defense" as she walked inside. She also said she had looked up the self-defense law already.
The officers stayed at the home and planned to wait for a few minutes until the couple calmed down, but before that could happen, Johnson went outside again, took a metal tire iron and her gun from her car, and went back inside the house.
She asked one of her children to call 911, and say that Smith had hit her. Then she hit Smith in the head with the tire iron and shot him. The release from the DA said that the gunshot was audible on the 911 call, along with Johnson saying "bye" to Smith repeatedly.
Smith went outside and told the officers, "She hit me in the head with a metal thing and then shot me. Hurry before I die." He collapsed after that. The officers arrested Johnson. She confessed during an interview at police headquarters that Smith did not hit her that day.
The DA said that they later found out that Smith had ordered a rideshare to leave the house, but he was killed just minutes before it got there. The state asked for Johnson to be sentenced to 25 years in prison and five on probation.
However, DeKalb County Superior Court Judge Shondeana Morris gave Johnson 10 years in confinement, divided between five years in prison and five more under house arrest with an extra 10 years on probation.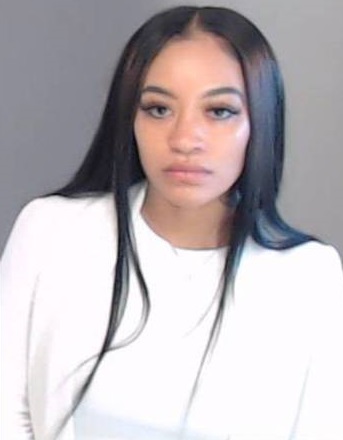 Not only did Quaneesha Nicole Johnson lie about her boyfriend hitting her, she also tried to make her kids lie about it based on the story. What sparked the whole situation was her boyfriend getting worried about his girlfriend and mother of his child not coming home after a night of clubbing where she allegedly got in a fight.
What a tragic murder story that is absolutely baffling. Now the kids will grow up without their father, and also have see their mother behind bars. Even when she is released they will have to live with knowing that she murdered their dad.
Just too heartbreaking. No one ever wins when the family feuds.