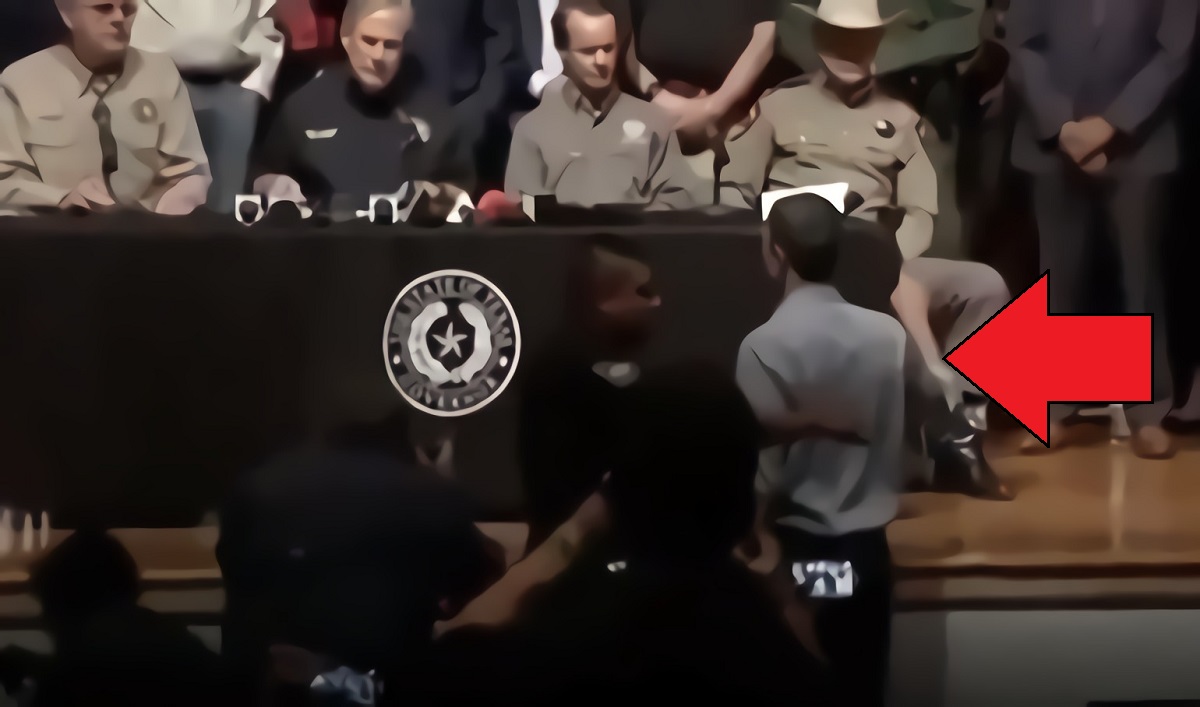 Texas is currently the midst of a political windstorm after a mass shooting took place at an elementary school in their state that led to the deaths of 19 kids and two adults. Naturally people are blaming Texas' gun laws and Governor Greg Abbott for the tragedy that happened. A moment where Texas gubernatorial candidate Beto O'Rourke spoke out against the governor at the most unexpected time is going viral.
Beto O'Rourke Protesting Governor Greg Abbott's Press Conference about Salvador Ramos Uvalde Mass Shooting Goes Viral
Texas governor Greg Abbott was holding a press conference about the Uvalde mass shooting to send condolences to the families involved in the tragedy, and speak about how the state will handle the situation going forward. Naturally this is controversial, because many people blame republicans for not supporting gun control measures. For example Greg Abbott recently spoke out against tougher gun laws in wake of the Uvalde shooting citing that New York and Chicago are proof that strict gun laws don't help.
Beto O'Rourke is one of many people who believe that Greg Abbott, and other politicians are all talk when it comes to gun violence. They will hold press conferences apologizing to the families, but in reality do nothing to help the situation in terms preventing it from happening again. Beto O'Rourke crashed Greg Abbott's press conference to make this point, and also blame him by saying 'it's on you'. Abbott said Beto O'Rourke was 'out of line' and an 'embarrassment' as security escorted him away.
Crazy Stat About Mass Shootings in the United States
Whether you like or dislike him Beto O'Rourke made some good points during his interruption of Greg Abbott's press conference. Most of these politicians really aren't doing anything to help what is going on in this nation in terms of gun violence. Since the racially motivated Buffalo NY shooting there have been 16 mass shootings in the United States that left a total of 33 people dead and 77 injured. If you do the math that's a shooting death every 7.2 hours related to a mass shooting in the past 10 days.