Former President Donald Trump made history on Tuesday, April 4, when he became the first president in US history to be charged with a crime. He pleaded not guilty to 34 felony counts of falsifying business records in connection with his hush money payment of $130,000 to adult film star Stormy Daniels ahead of the 2016 election.
Who is the Blonde Female Police Officer From Donald Trump's Arraignment?
But while the world was watching Trump's historic arraignment at the Manhattan Criminal Courthouse, many viewers were also captivated by another person: a blonde female officer who was guarding the door outside the courtroom. The unidentified officer, who wore a black uniform, was featured on all major American networks airing live coverage of Trump's arraignment. She quickly became a viral sensation on social media, as many people commented on her looks and expressed their curiosity about her identity.
Some Twitter users compared her to Stormy Daniels and Paris Hilton, while others joked that they would be willing to get arrested if it was her placing them in handcuffs. Some even tagged the New York Police Department and asked for her name and contact information.
The blonde officer has not yet revealed her name or spoken publicly about her newfound fame. However, some sources have claimed that she allegedly is a New York State Courts officer who works at the Manhattan Criminal Courthouse. She is reportedly married, but that hasn't been confirmed.
According to experts, the blonde officer's popularity is not surprising, given that people tend to pay attention to attractive faces in high-profile events. Dr. David Perrett, a professor of psychology at the University of St Andrews who studies facial attractiveness, said that people are drawn to beauty because it signals health, youth and fertility.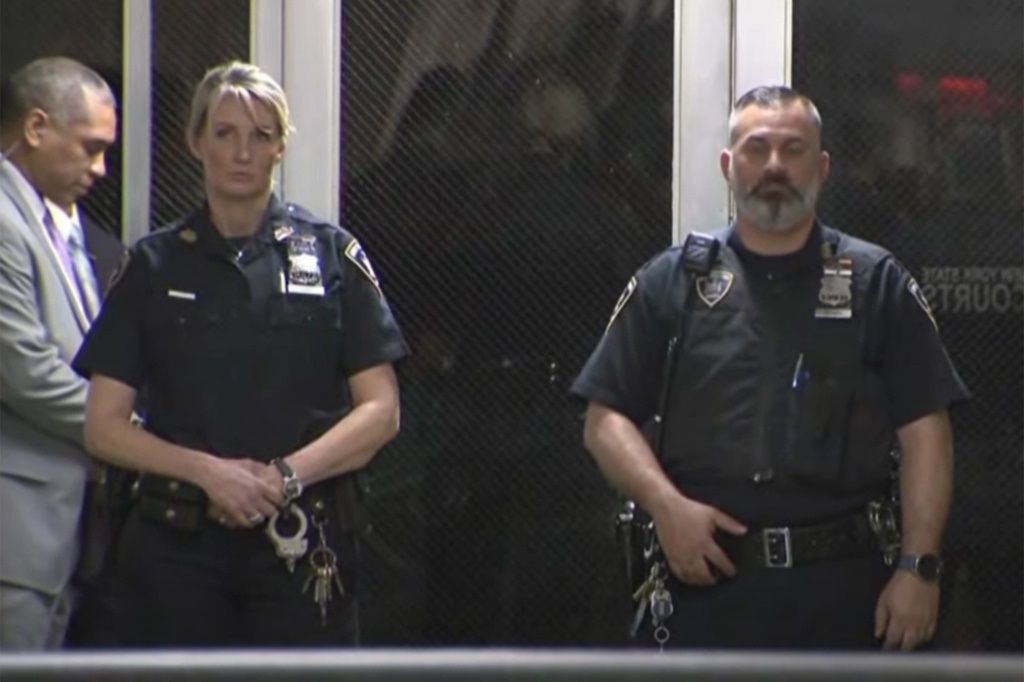 Donald Trump's Arraignment Outfit Went Viral Too
While the blonde officer may have stolen the spotlight at Trump's arraignment, she was not the only one who received attention for her appearance. Trump himself also sparked some reactions for his outfit choice, as he wore a navy blue suit with a red tie and an American flag pin on his lapel.
Some observers noted that Trump's suit was similar to the one he wore when he announced his presidential bid in 2015 at Trump Tower. Others pointed out that his red tie was too long and his suit was too big for his frame.
Trump's arraignment was adjourned after he entered his not guilty plea. No mugshot will be released according to reports. He is expected to return to court on April 18 for a pretrial conference. If convicted, he faces up to four years in prison.