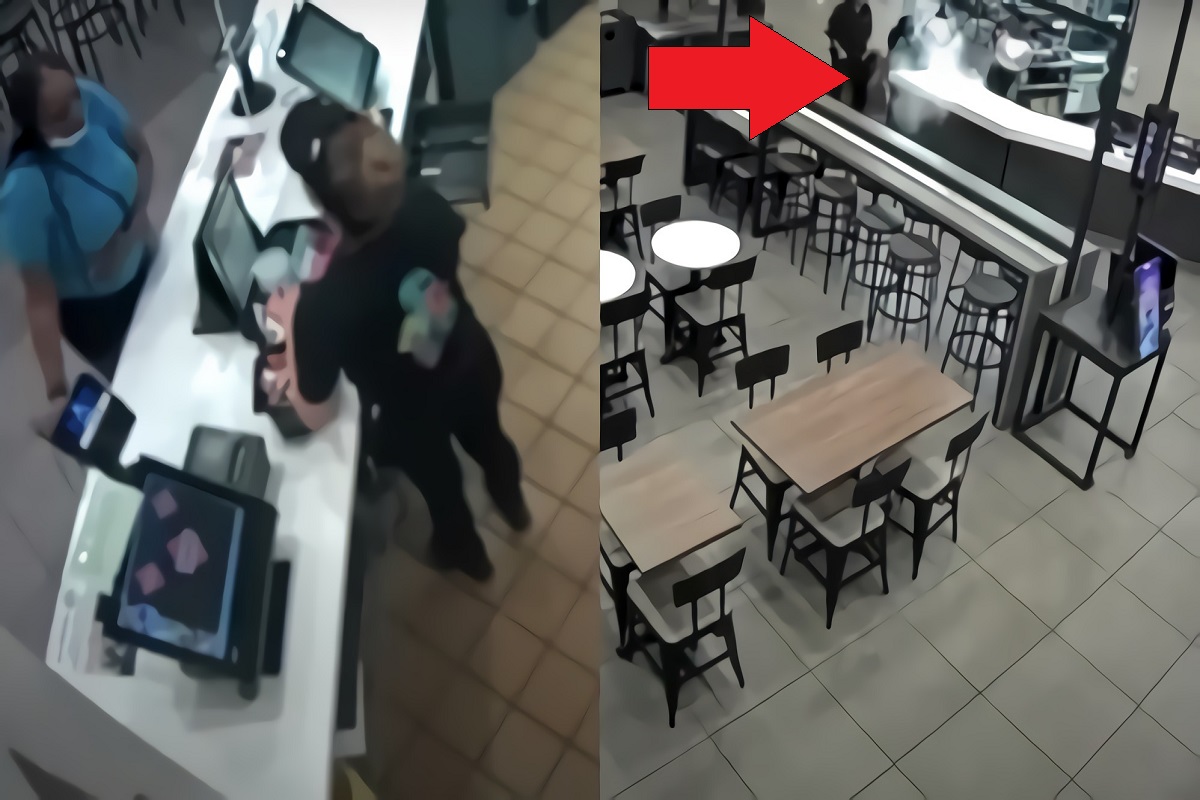 There's no doubt that working at a fast food restaurant has to be a stressful job. The constant smell of grease, the small kitchen, constant flow of orders, and occasional rude customers seems like enough to drive a person crazy eventually. Often times when people get mad at employees working behind the counter they don't retaliate, because keeping their job is the utmost priority. However, in some cases you can provoke the wrong person, which is why it's best to remain respectful. A perfect example is the viral situation that happened at a North Texas Taco Bell.
Why Did a White Taco Bell Employee Throw Boiling Water on Two Black Women Customers?
A trending video shows the scary moment a North Texas white taco bell employee poured boiling water on two black female customers. The security camera footage has no audio, but you can clearly see the two black women became agitated with the service of the white Taco Bell employee for some unknown reason. Things got heated when the two women approached her behind the counter, which led to the Taco Bell employee filling a pitcher with boiling water and throwing it directly on them.
As the two women ran out the out restaurant presumably in severe pain from their skin burning off, the crazy Taco Bell employee fills the pitcher with boiling water again, and chases them outside. The video cuts off, so there's no telling what happened after that. It's surprising that the other employees didn't try to intervene before the boiling hot water was thrown. The large cloud of steam the incident produced conveys how hot the water was. Hopefully the incident wasn't racially motivated.
Why is Getting a Boiling Water Burn so Dangerous?
A burned received from boiling water is sometimes considered even more dangerous than fire burns, because of the way human skin reacts to moist heat vapor. Boiling water burns are known to deeply destroy skin, and other soft tissues very easily. In some cases the body can instantly go into shock once hit with enough boiling water. In many cases boiling water burns are life threatening.
Naturally the two women are suing Taco Bell, and will probably get millions of dollars.