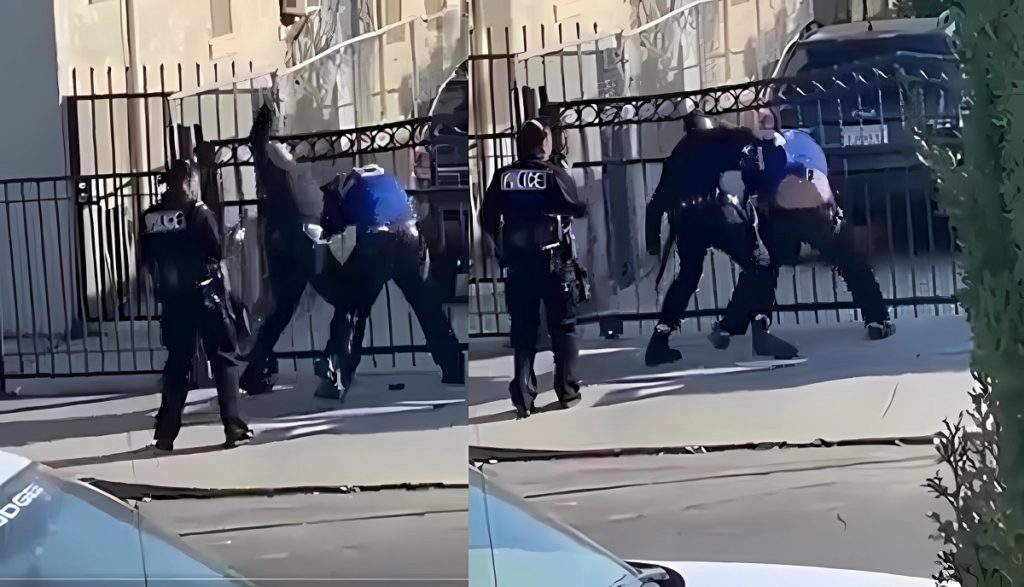 A Los Angeles Police Department officer who has allegedly been involved in three on-duty shootings during his career is under investigation after he was caught on video punching a man in the back of his head while he was handcuffed. The incident occurred on April 27, 2020, near the Church of God of Prophecy in Boyle Heights.
What Happens in the Video?
The video that captured the incident was recorded by an alleged witness who posted it on social media. The video shows the cop having a calm conversation with the suspect before he suddenly begins attacking him. The suspect bends over to protect himself, but the handcuff leaves his skull area vulnerable. The LAPD officer punches the suspect in the back of his head several times. The suspect does not fight back, but the cop continues pummeling him, briefly pausing before resuming the assault.
What is the Name of the Officer?
At the time LAPD did not mention the officer by name, but the LA Times reported that the cop's name is allegedly Frank Hernandez. According to reports, Hernandez has been with the LAPD for more than 20 years and has been involved in three shooting incidents . In 1999, he shot and killed a man who was holding a knife to his own throat. In 2008, he shot and wounded a man who was armed with a shotgun. In 2010, he shot and wounded a man who was armed with a handgun.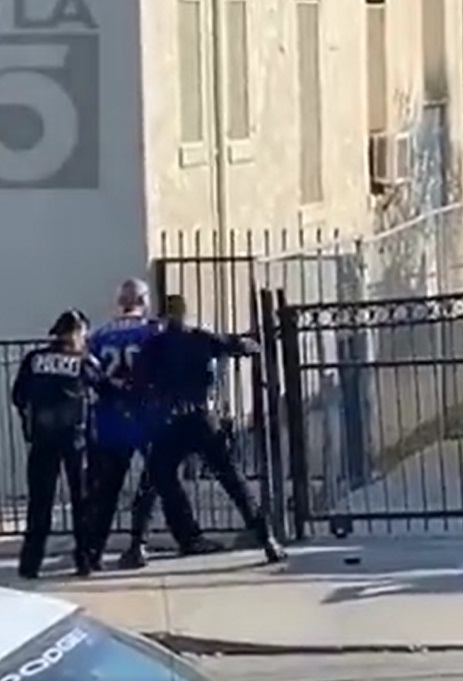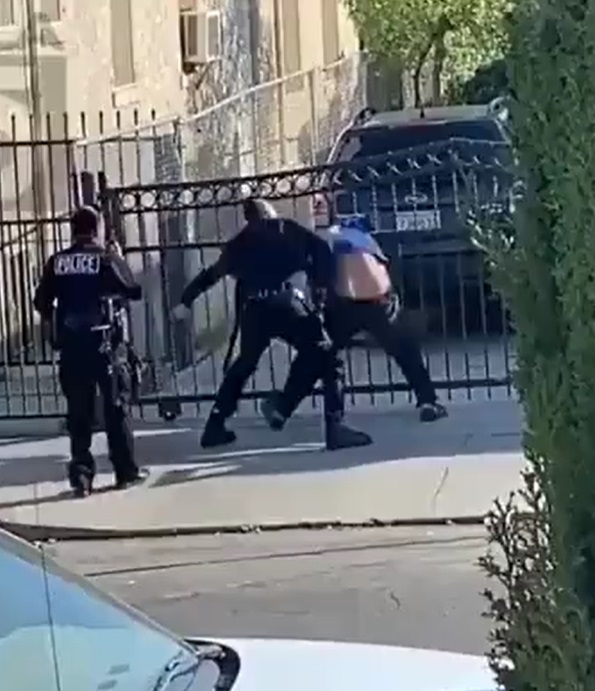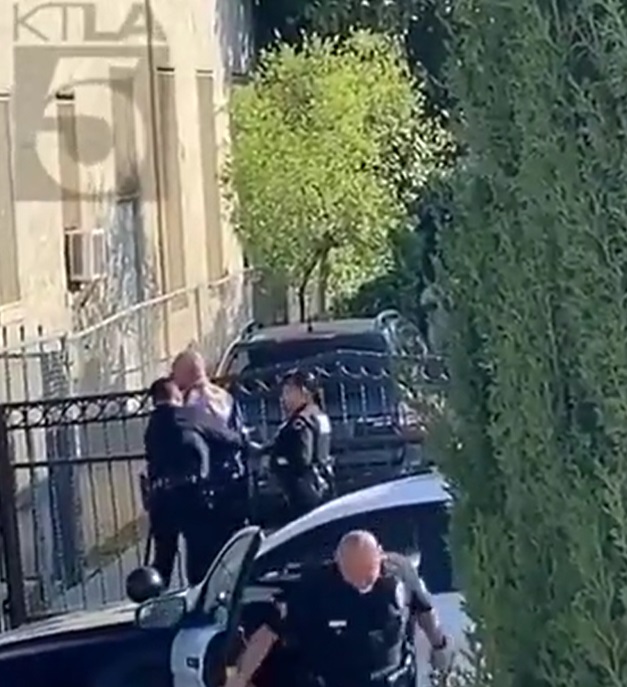 The video.
What Happened to Frank Hernandez After His Case Went to Court?
Frank Hernandez eventually ended up pleading No Contest to charges of him being guilty of an on-duty assault of the Boyle Heights man. He received 2 years of probation. District Attorney George Gascon issued a statement saying, "Wearing a badge does not give an officer the right to use unreasonable and excessive force. When this happens, it erodes trust in the community and can impact our collective safety. My office will continue to hold officers accountable when they break the law".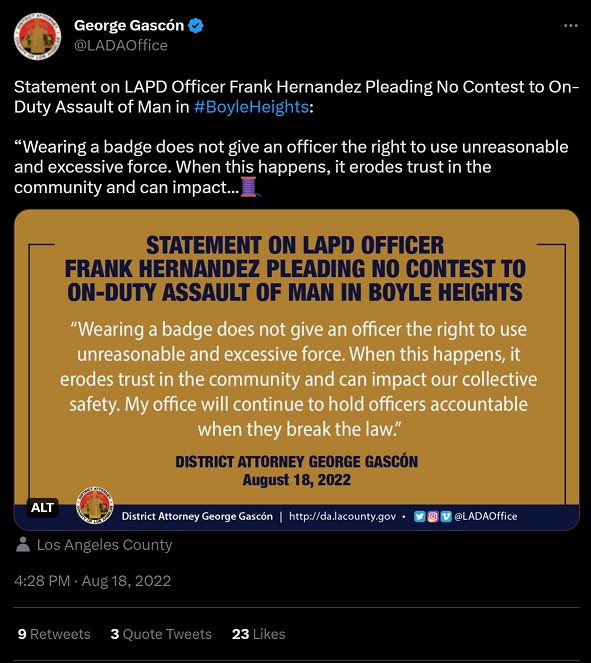 The Frank Hernandez case is another reminder that police brutality is a serious issue that affects many communities in Los Angeles County. According to a database compiled by the Los Angeles Times, police in Los Angeles County have killed at least 999 people since 2000, averaging roughly 42 people per year. The majority of those killed were Black or Latino, and many were unarmed or had mental health issues.
A report by the Security.org ranked Los Angeles as the city with the highest number of police killings in the past five years, with 70 fatalities. Police violence has sparked protests and calls for accountability and reform, especially after some high-profile cases such as the killings of Dijon Kizzee and Andres Guardado in 2020.
The Police Violence Report provides data on police use of force across the country and shows that Los Angeles County had 12 fatal shootings involving people allegedly armed with knives in 2022, half of those killed by police were reportedly armed with a gun. The Los Angeles Police Department (LAPD) publishes its own statistical data on its website, but some critics have questioned its accuracy and transparency. Police brutality is a complex and controversial topic that requires careful analysis and dialogue to address its root causes and consequences.