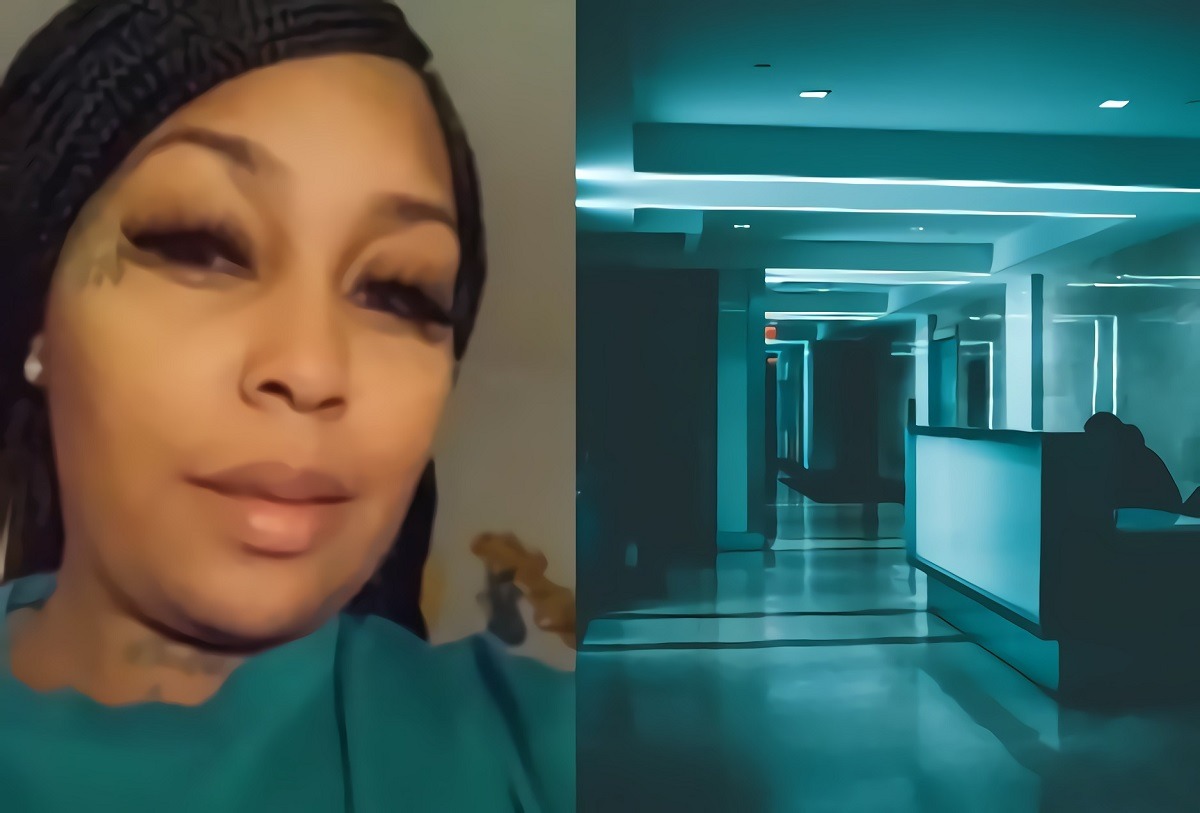 A growing trend in the United States is people going overseas to have cosmetic procedures done. For example you can hear stories of many women who go to places like Brazil to get butt lift surgery done at a fraction of the cost. Rappers like Moneybagg Yo went to Colombia to have fake teeth put in their mouth for a much cheaper price. However, with those much cheaper prices also comes a lower quality of medical standards. For a woman named Shacare Terry she paid the price with her life.
Details on How a Woman Named Shacare Terry Died after Brazilian Butt Lift Plastic Surgery in Dominican Republic
Shacare Terry's history of getting plastic surgery overseas started back in February when he had a gastric sleeve put around her stomach in Mexico. She paid only $4,000 for a surgery that would have cost 10 times that amount in the United States. In the weeks after she would post on Facebook about how much weight she lost from the successful surgery.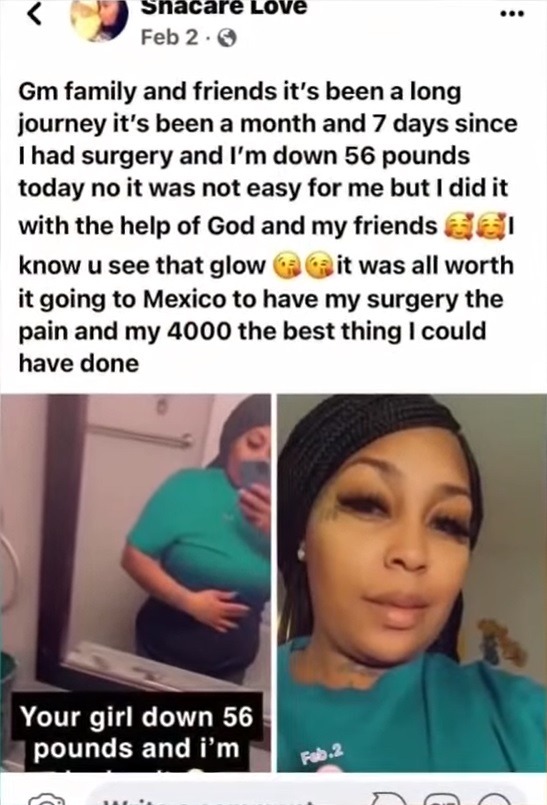 Since that surgery went well a few months later on April 11 Shacare Terry traveled to the Dominican Republic to have a Brazilian Butt Lift and Tummy Tuck operation. Her sister Sharae Terry claims that Shacare was 100% healthy before traveling there, so they believe everything that led to hear death happened due to the surgery. The operation was performed by a skilled doctor named Jose Desena seen in the photo below.
Shacare Terry was in the Dominican Republic with her friend Carlesha Williams who also had same cosmetic procedures done. While she was recovering perfectly, a few days after she noticed that Shacare wasn't getting out of bed, and also wouldn't eat any food. As her condition worsened she took her to the hospital, where her health deteriorated to the point where they had to hook her up to life support, because she couldn't breathe on her own. At that point Shacare's mother traveled to the Dominican Republic to be by her side.
Upon her mother's arrival the situation became sketchy, because despite her dire condition doctors told Shacare's mother that she was improving, and just needed rest and dialysis. They also made her leave the hospital. When Shacare's friend Carlesha arrived back in the United States a few days later she was notified that Shacare Terry was dead after her heart stopped. To make the situation worse Shacare's mom said that her daughter was already in a body bag when she went back to hospital.
Now Shacare's family is searching for answers as to what really happened between the time of surgery and her death. Everything that took place transpired within a week of her arriving in the Dominican Republic. National Authorities have acknowledged that a US citizen died there, and are currently investigating.
If there is any takeaway from this story it's probably that people should think twice about going overseas for surgery just because it costs less. Stories like these are the reason people were trying to cancel BBL surgeries in 2022. RIP Shacare Terry.