Twitter users were in for a surprise on Monday when Elon Musk, the CEO of Tesla and SpaceX, announced that he was changing the name of the social media platform to "X". The billionaire entrepreneur seemingly wants to simplify the brand, and make it more futuristic. Presumably the new address might be "x.com", if that domain is not already taken, but likely it will remain the same.
Why is Xvideos is Trending on Twitter?
Many people on Twitter were quick to point out that the new name sounded very similar to another popular website: Xvideos, one of the largest adult video sites in the world. Soon, "Xvideos" became the top trending topic on Twitter, as users made jokes, memes and comparisons about the implied name change.
Some users wondered if Musk was trolling them, or if he had a secret partnership with Xvideos. Others suggested alternative names for Twitter, such as "Tweeter", "Twix" or "Twit". Some even joked that they would switch to Xvideos instead of Twitter, if they started offering similar content. Others joked that Xvideos should file a lawsuit.
The craziest thing about this would be that if you post a video on X, it can technically be called an 'x-video' rather than a 'twitter-video'. That's not a good look, but the new logo does look a lot cooler.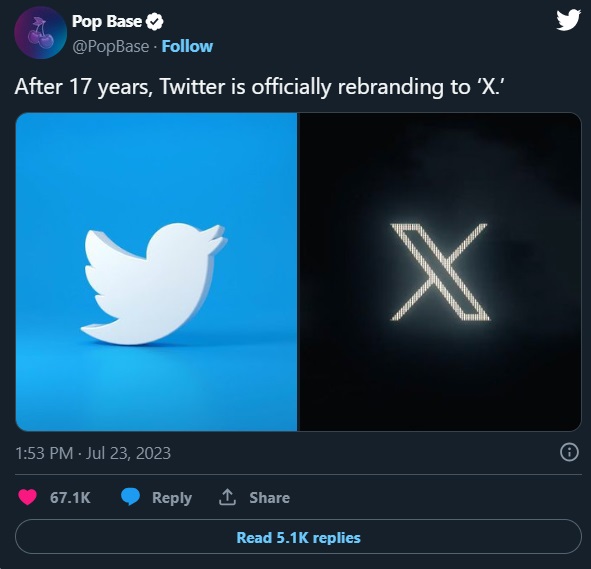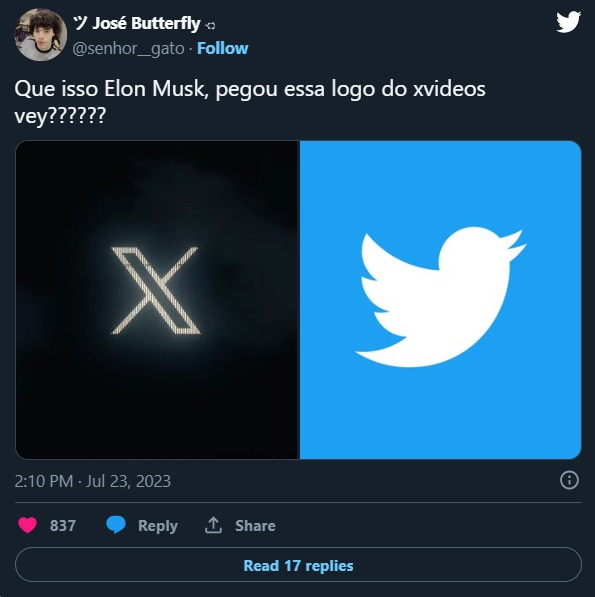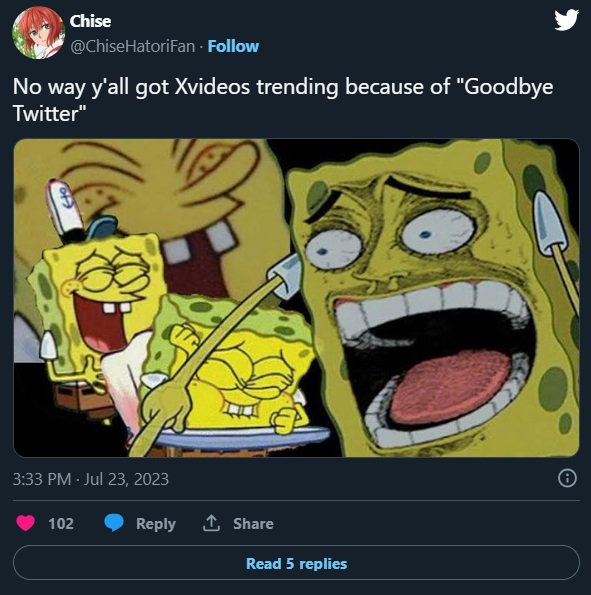 Elon Musk Seems Infatuated with the Letter Capital X, Which Could Have to Do with Twitter Name Change
Musk has not responded to the viral reaction yet, but he is known for his eccentric and unpredictable behavior. One thing that has become predictable about him, is the use of the letter X. He named his son "X Æ A-12", he called his space endeavor 'SpaceX', he calls his mid-size car model 'Tesla Model X', and now he will possibly be calling Twitter "X". Some of the most important things in his life and career have a capital X in it.
It is unclear whether the name change is permanent, but it has certainly generated a lot of buzz and publicity for both Twitter and Xvideos. Some analysts have speculated that it could be a marketing strategy or a way to boost the stock prices amidst the emergence of Threads.
Whatever the case may be, it seems that Twitter users will have a hard time forgetting about Xvideos trending.