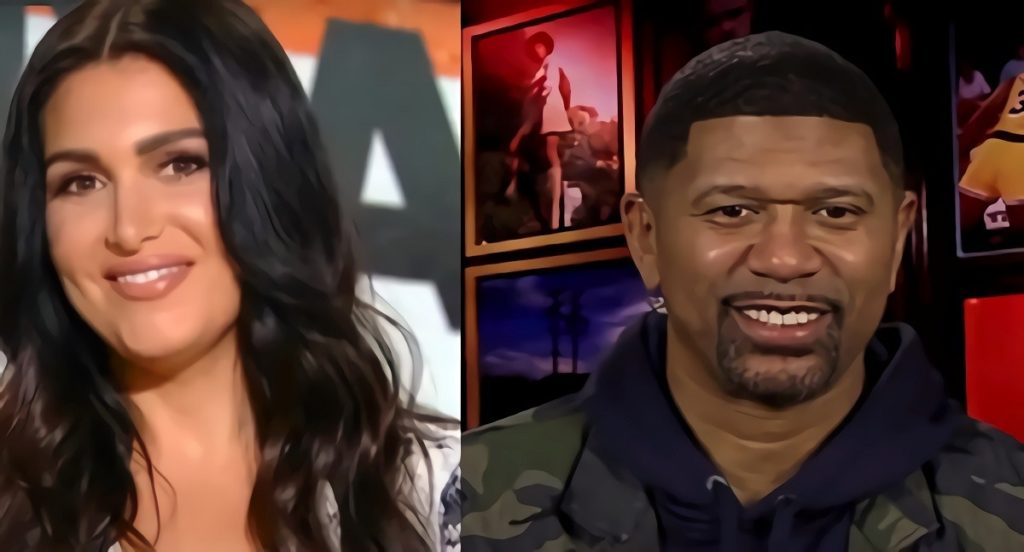 Back in December of 2021 the sports world went into a frenzy when ESPN's most popular married couple Jalen Rose and Molly Qerim broke up. At the time it was reported that Jalen Rose filed for divorce from Molly Qerim. When details leaked on when the court documents were put in motion, Molly Qerim cheating with Stephen A. Smith conspiracy theories started to go viral on social media. Now Jalen Rose is finally speaking out about the situation.
A Brief Timeline of Jalen Rose's Relationship with Molly Qerim
As you may or may not know Jalen Rose and Molly Qerim got married in 2018, after they first started dating publicly in 2016. Based on past reports Jalen Rose filed for divorce from Molly Qerim in April 2021, just about 8 months before the situation went public. Bombshell reports claimed that Jalen Rose was refusing to pay alimony to Molly Qerim, but that she also had not requested it.
What was strange about that was the fact that they seemed to be still going strong to the public eye during those 8 months their divorce proceedings were happening in secret. For example in June 2021 Molly Qerim broke down in tears on First Take while talking about how she helps Jalen Rose battle depression, as you can see in the video below. That was almost 2 months after Jalen Rose put in paperwork for the divorce. In addition just a few weeks before he filed for the divorce they were even starring in Gatorade commercials together. All things considered it seemed something very abrupt happened between them.
Did Jalen Rose Confirm Stephen A Smith is Smashing Molly Qerim? Jalen Rose Speaks on Rumor Molly Qerim Cheated with Stephen A Smith Before Divorce
Considering all the details of the situation people were convinced that Molly Qerim cheated on Jalen Rose, which caused irreparable damage to their relationship. People immediately suspected that Stephen A. Smith smashed Molly Qerim, and apparently people who knew Jalen Rose were clowning him about it.
In a recent interview with GQ Jalen Rose talked about how dealt with the rumors that Molly Qerim cheated on him with Stephen A. Smith. Jalen Rose recounted people close to him saying, "That's why Stephen A. Smith is kicking it with your ex-wife" as a rebuttal to him making jokes about them. He further elaborated saying "It was trending, he was trending (Smith), I was trending. It was a real thing".
However, Jalen Rose chose to take the high road since he worked with Stephen A Smith everyday, and didn't want to believe that he would disrespect him by smashing a woman he was married to. In the GQ interview Jalen Rose said, "When it happened, it's two ways for me to handle it as a professional. I work with him, got love for him, and that's my brother. I'm not here to speak for what Stephen A Smith does in his personal life, or what she (Molly) does in her personal life". He also confirmed that he and Molly are still friends.
Most importantly Jalen Rose seems to strongly believe the rumor that Stephen A. Smith smashed Molly Qerim while they were married isn't true, which means that likely had nothing to do with why they divorced so suddenly. However, it really seems like Stephen A. Smith is dating Molly Qerim on the low based on how much they flirt of live TV these days.