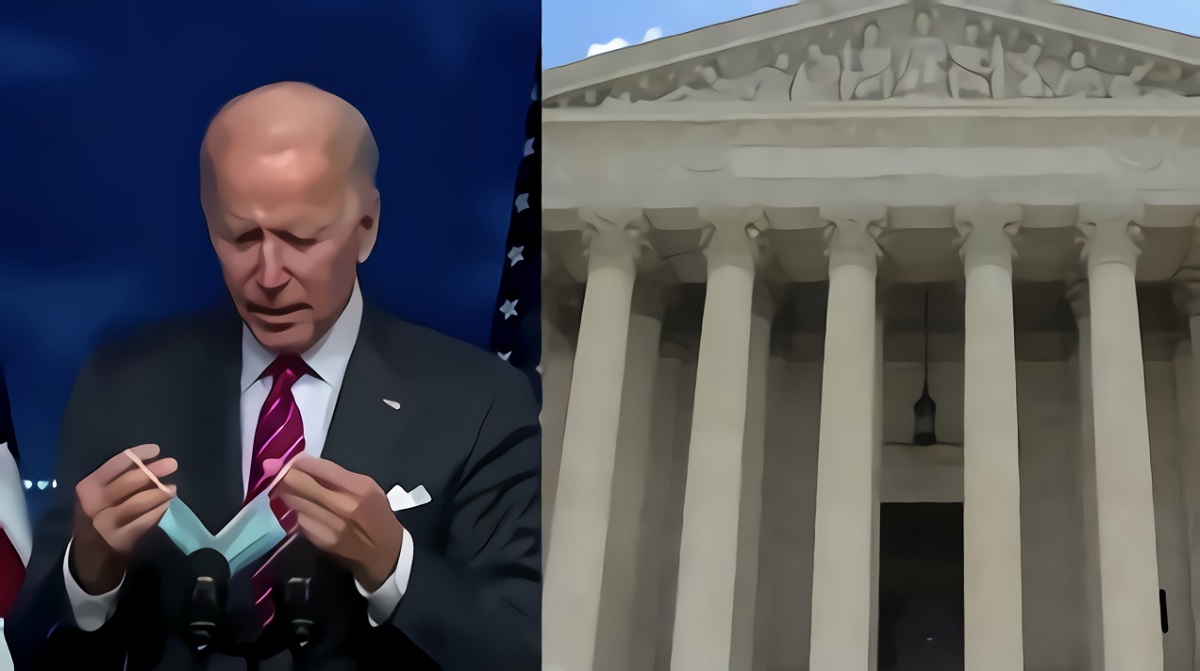 When Joe Biden announced his vaccine mandate for businesses with 100 or more employees last year, it was move seen by many as tyrannical. At the time it seemed like Joe Biden felt he was as dictator who could force people to put something inside their bodies. When many politicians threatened to sue Joe Biden, he laughed and told them have at it. For some strange reason he was sure that court of law would uphold his seemingly illegal vaccine mandate. Ironically in the end Joe Biden was wrong and right at the same time.
Supreme Court Blocks Joe Biden's Vaccine Mandate for Large Employers
Today the Supreme Court officially blocked Joe Biden's vaccine mandate for large businesses with 100 or more employees in a 6-3 vote. Joe Biden's use of OSHA to attempt enforcing his mandate scheme was deemed unconstitutional, as many people predicted.
However, Supreme Court did uphold his mandate for health care workers in a 5-4 vote.
As you will see in some videos below, Joe Biden's administration was proven right, but not in the way they hoped.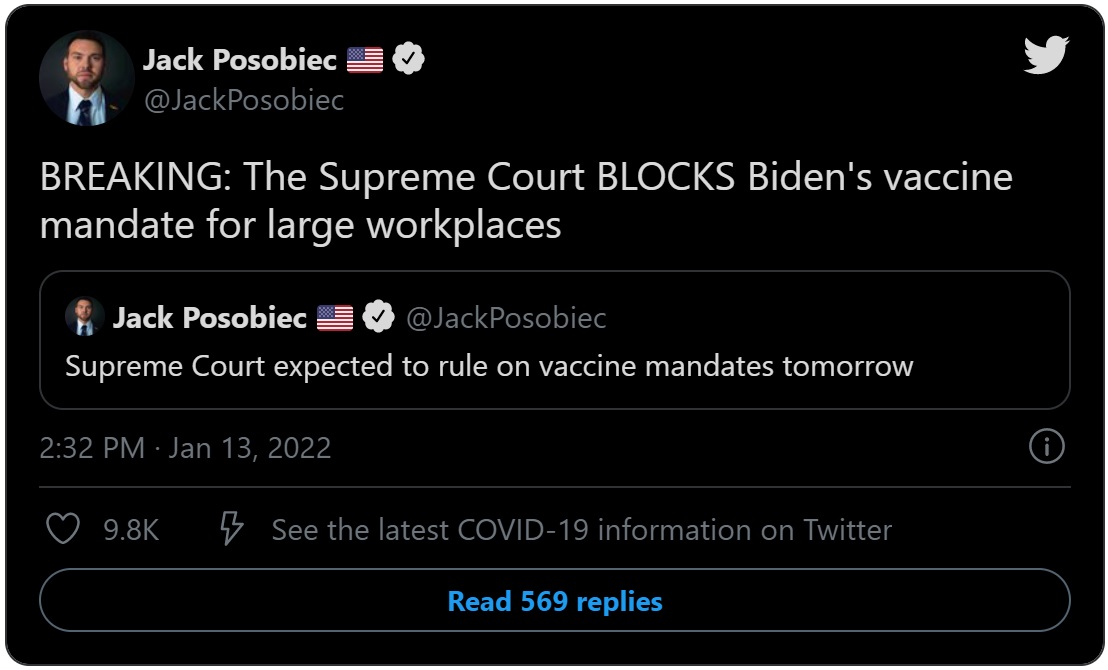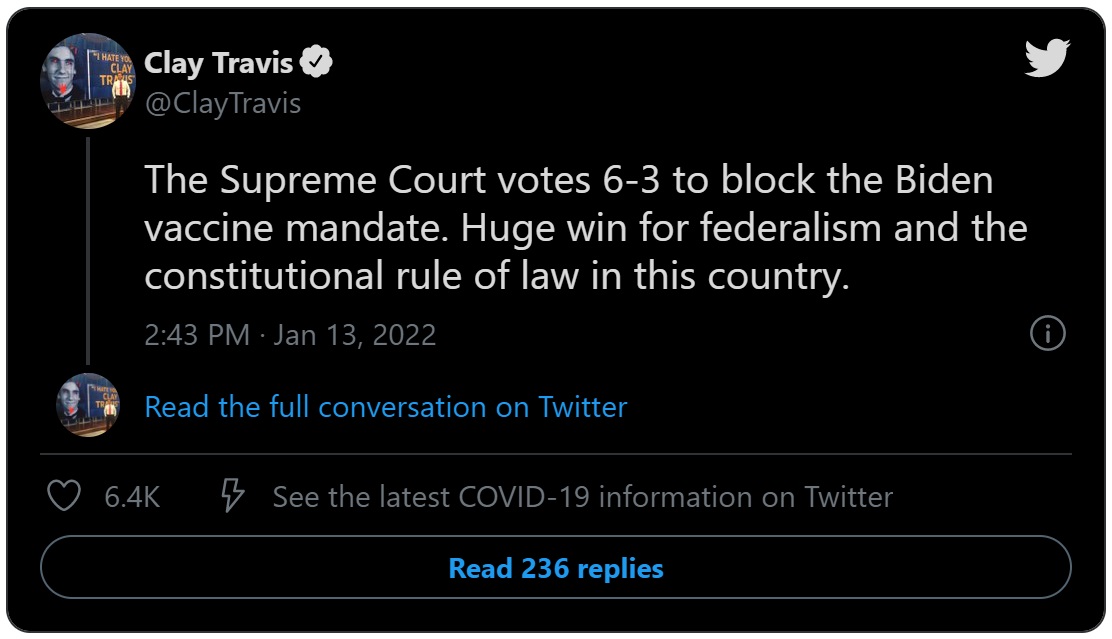 Supreme Court Blocking Joe Biden's Vaccine Mandate Proves Joe Biden Right in an Ironic Way
Back on December 4, 2020 Joe Biden said that COVID vaccines should never be mandated, and also assured people he would not mandate vaccines. In addition his White House Press Secretary Jen Psaki said it was not the role of Federal Government to mandate vaccines.
Fast forward to 2021, and Joe Biden tried to use Federal government power to mandate vaccines, but just like his administration said in 2020 the Supreme Court deemed it unconstitutional.
Take a listen to these two videos, unmute if you hear no sound.
Some people might not agree with Supreme Court's decision to end Joe Biden's vaccine mandate for large employers, but it was definitely the right decision. Especially considering the experimental nature of the mRNA vaccines, and the fact they aren't even effective at stopping the spread of COVID.
This whole situation was a colossal mistake on Joe Biden's part, and it probably cost him any chance at being reelected.