Joe Biden is trending once again due to some strange things that happened during his speech in Florida meant to help candidates Charlie Crist and Val Demings. He had another gaffe when for the second time he claimed that Beau Biden died in Iraq despite the fact he passed away at a hospital in Maryland. However, this time it was a Joe Biden's hand that stole the show, and some people are very worried about his overall health.
Joe Biden's Hand Wound Conspiracy Theory Explained
After his speech was over The Hill posted a Tweet in which their cover picture showed a close up of Joe Biden's left hand. The post was titled "Biden Rips GOP over Paul Pelosi Jokes". As you'll see in the pictures below there were several nasty looking wounds on his hand that looked rather painful. Twitter was in a frenzy as people tried to figure what happened to him. Some people feel that the marks were from IV needles inserted in his hand, while others feel it was possibly an infection on his skin. Take a look at the photo, and some reactions.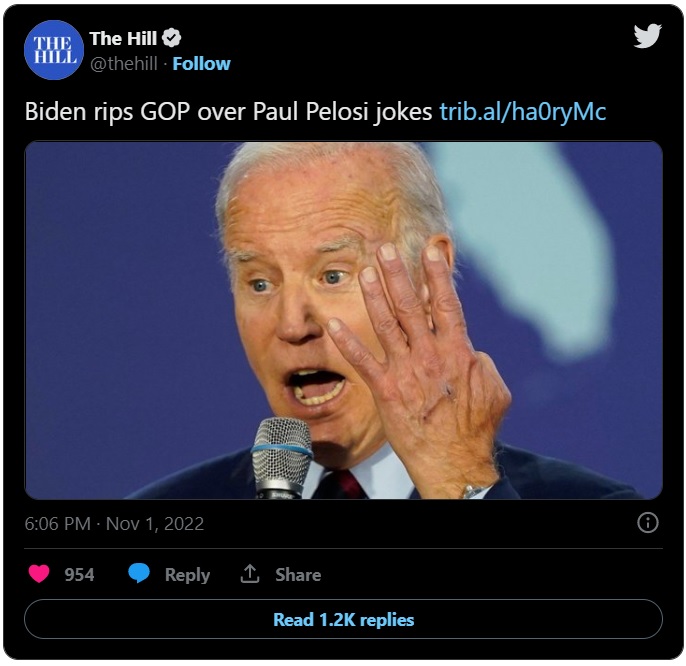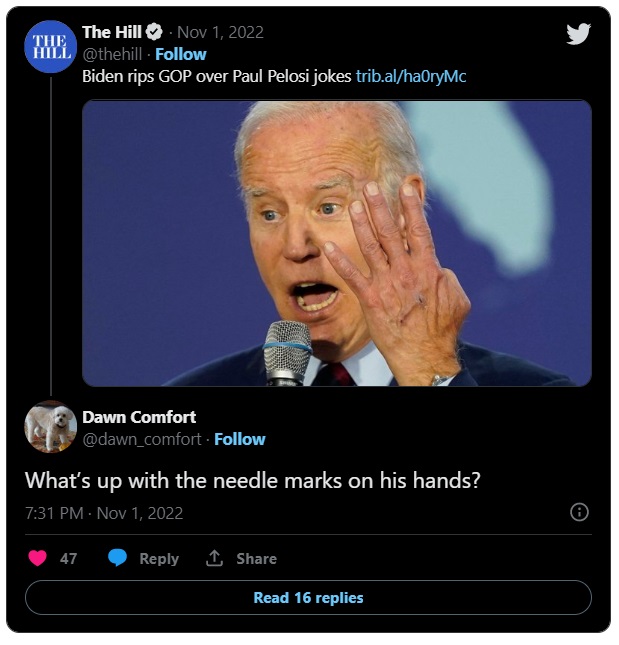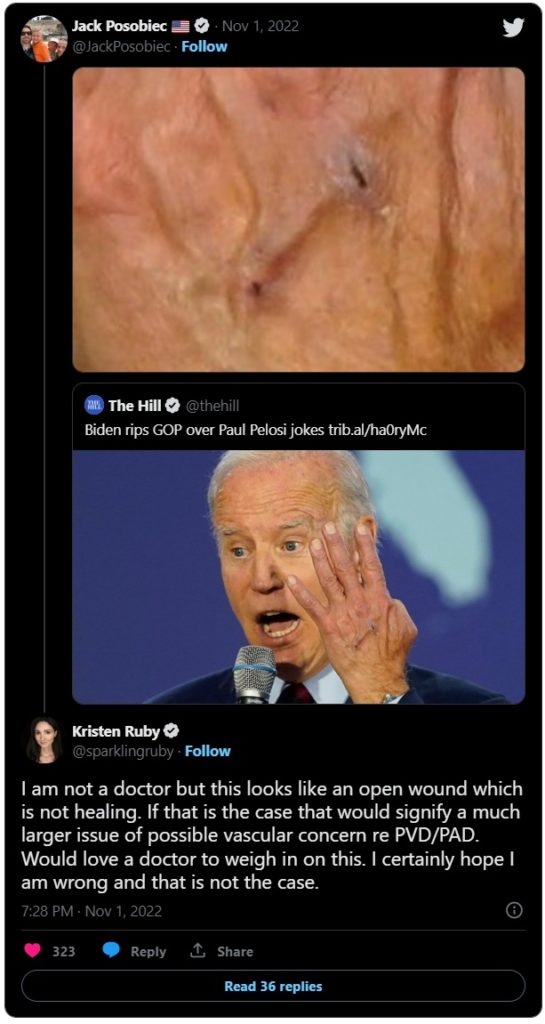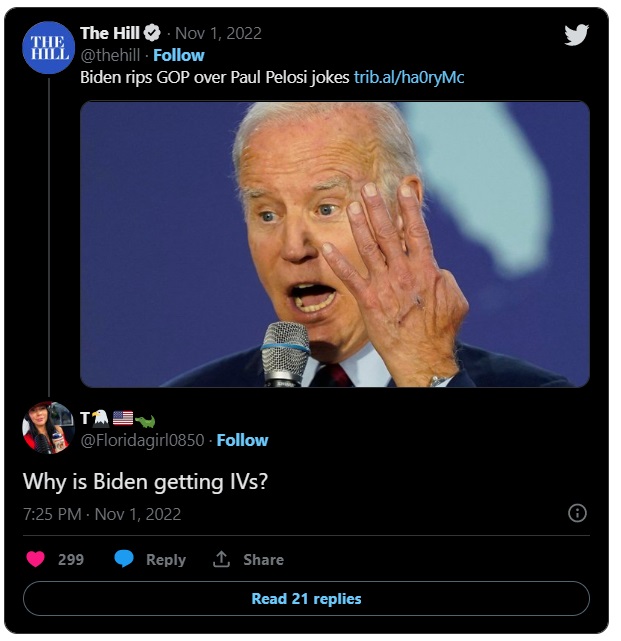 Whatever is causing those wounds on Joe Biden's hand the scary thing about them is the fact that it doesn't seem to be healing well. Luckily for him he has access to state of the art medical care. Could this be a sign he is battling a serious health issue?