A photo is going viral that allegedly shows Plies' rotten teeth after he removed his gold grill. The shocking picture was in Instagram advertisement by the renowned dentist Mario Montoya. He guarantees a new set of fake, but natural looking teeth that can make your smile perfect in 6 hours.
People think the before and after picture in this advertisement is showing Plies rotten teeth, and the fake teeth he has now after removing his grill. However, it's not 100% confirmed, because it doesn't show his entire face.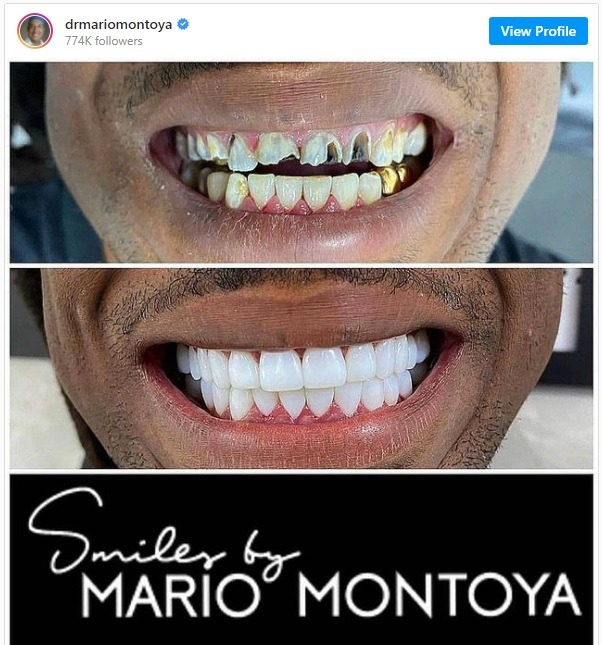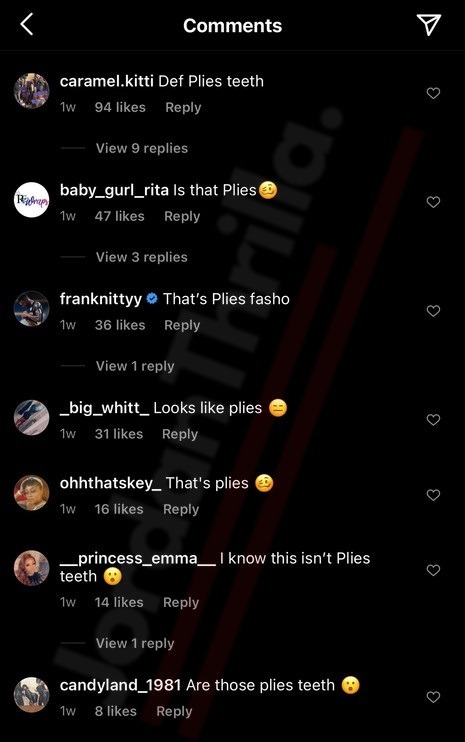 When you compare Plies' fake teeth smile side by side with Mario Montoya's ad you can see the they are nearly identical. Furthermore you can also see his beard and mustache matches the photo as well. Those really might be Plies rotted out teeth from years of neglecting them for a gold grill.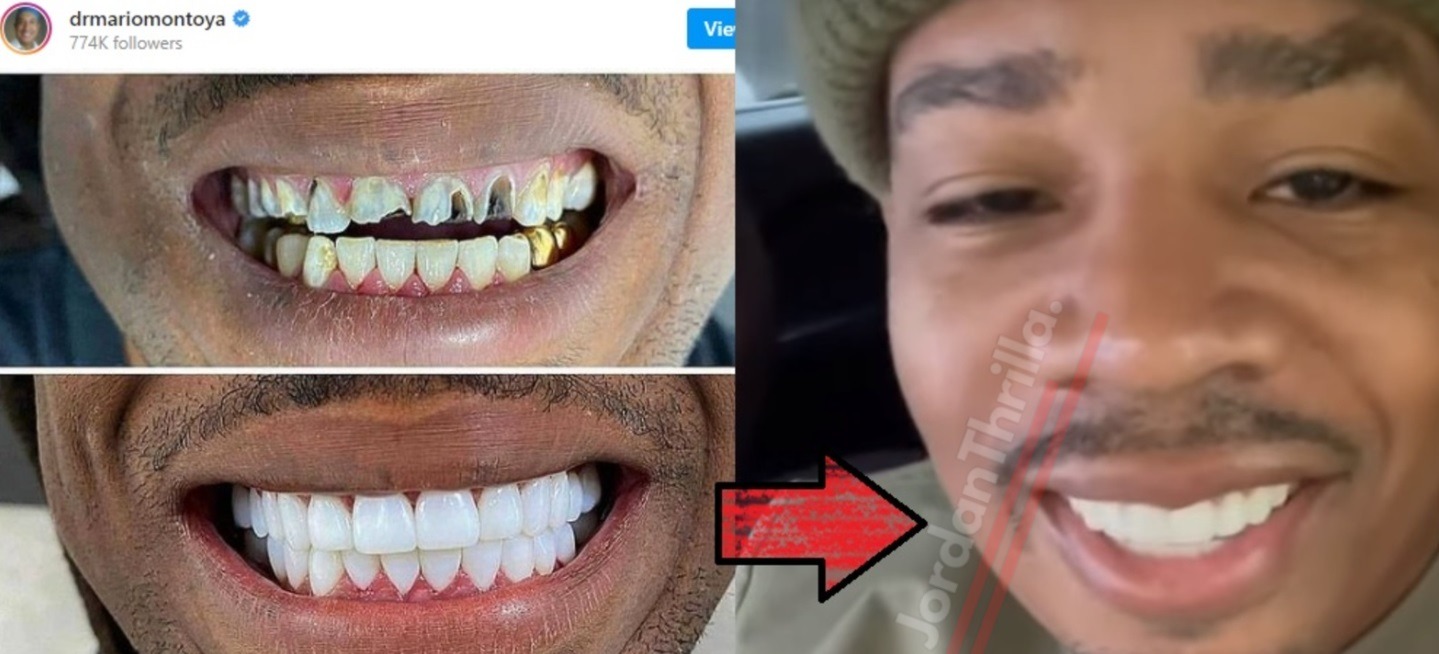 This was the video from back in January where Plies buried his gold teeth.

It's well known that wearing a grill can ruin your teeth, but no one knew it could be this bad. If those are Plies rotten teeth it's amazing he didn't come down with some type of illness. Those teeth literally look like brick of charcoal that's still on fire. Tooth decay is one of the easiest ways to become very sick, because the bacteria releases toxins into your body.
If that's how rotten Plies teeth possibly are then imagine guys like Lil Wayne and Birdman who still are wearing grills even into their older years.
Author: JordanThrilla Staff