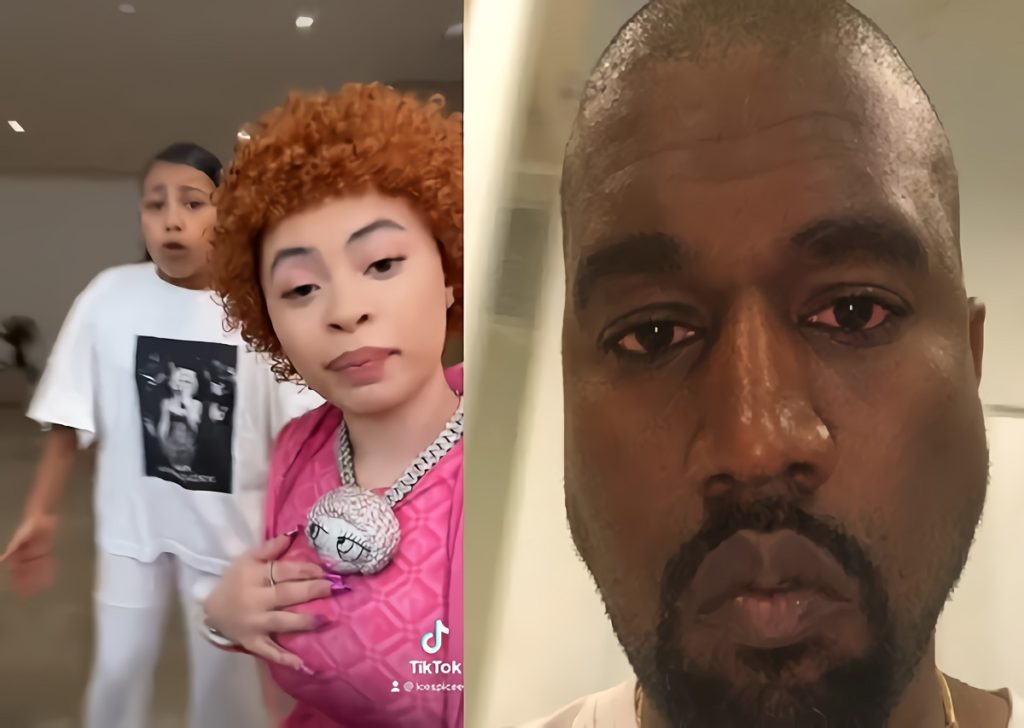 Kim Kardashian is no stranger to controversy, but her latest parenting decision has sparked a lot of criticism on social media. The reality star and entrepreneur recently allowed her 9-year-old daughter North West to hang out with rapper Ice Spice, who is known for her explicit lyrics and provocative image.
North West, who has a joint TikTok account with her mother, posted several videos of herself and her friends dancing and singing along with Ice Spice at their home. In one video, they can be seen standing behind her as Ice Spice raps a song that contains sexual innuendos and profanity while touching her chest area. The video seems to give off all kinds of sketchy red flag vibes.
The videos quickly went viral and attracted a lot of negative comments from social media users who questioned Kim Kardashian's judgment and parenting skills. Some accused her of exposing her daughter to inappropriate influences and content at such a young age. Others joked that she hired Ice Spice to babysit North West and entertain her friends. Some even suggested that she was allowing North West to be groomed by the rapper.
Details on Why Kanye West is Receiving Praise as Social Media Criticizes Kim Kardashian For Allowing North West to Hangout with Ice Spice on TikTok
Many social media users also brought up Kanye West, Kim Kardashian's estranged husband and North West's father, who had previously expressed his disapproval of his daughter's TikTok activities. In an interview last year, Kanye West said that he was concerned about the sexualization of children on social media platforms like TikTok. He said that he wanted to create a Christian version of TikTok called "Jesus Tok" where kids could express themselves without being exposed to harmful content.
Some social media users said that Kanye West was right to criticize Kim Kardashian in the past for allowing North West to open a TikTok account, because he predicted something like this would happen. They said that Kim Kardashian was disrespecting Kanye West's wishes and values by letting North West hang out with Ice Spice. They also said that Kim Kardashian was setting a bad example for her daughter by associating with someone who had a different lifestyle and worldview than Kanye West.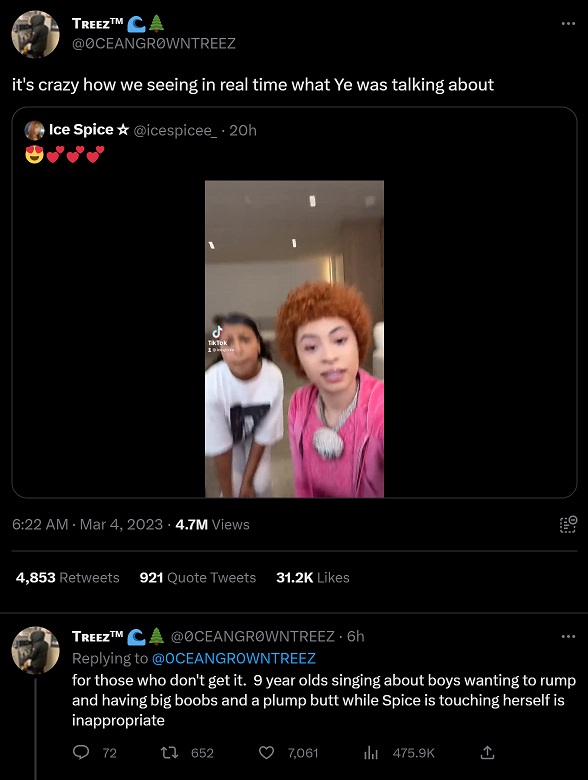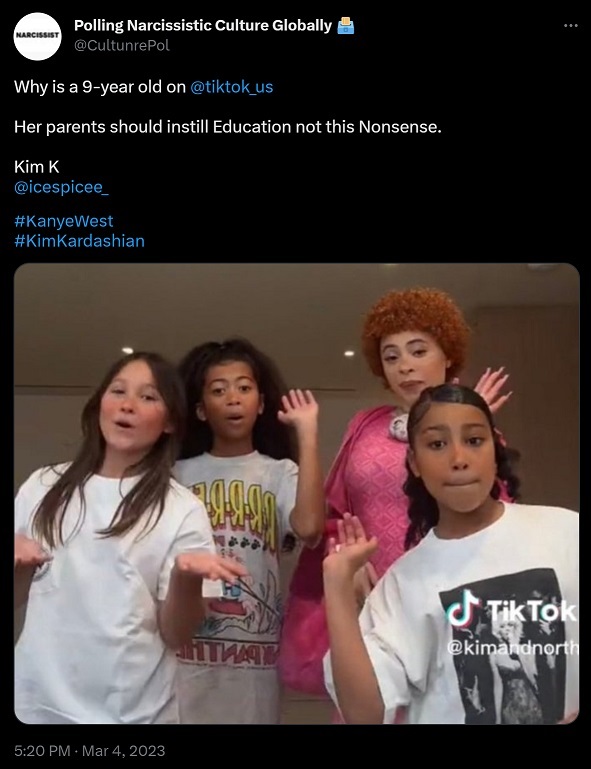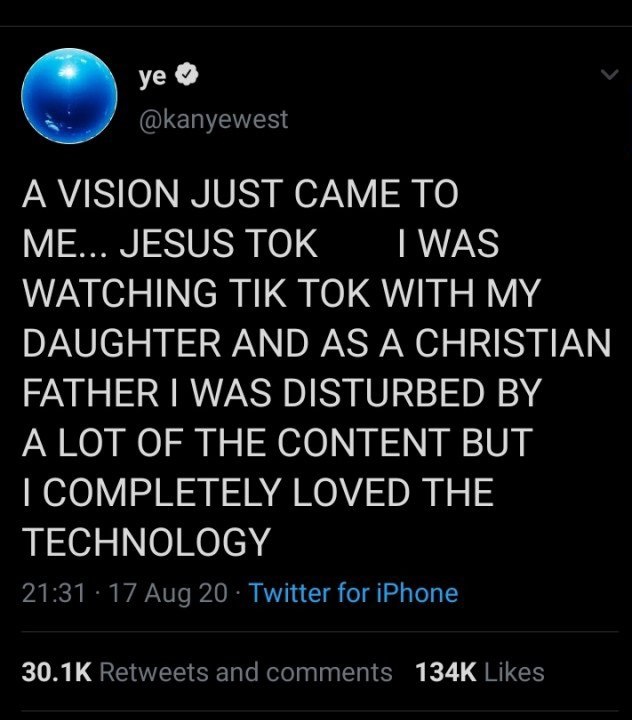 However, not everyone was against Kim Kardashian's decision. Some defended her by saying that she was just letting North West have fun with her friends and idol. They said that Ice Spice was harmless and friendly, and that she had a positive influence on North West's creativity and confidence. They also said that Kim Kardashian was respecting North West's autonomy and individuality by allowing her to choose who she wanted to spend time with.
Kim Kardashian has not responded to the backlash yet, but she has not deleted the videos either. She has also posted some photos of herself with Ice Spice on her Instagram story, showing that they are on good terms . It remains unclear how Kanye West feels about his daughter's friendship with Ice Spice, or whether he will take any action to stop it.