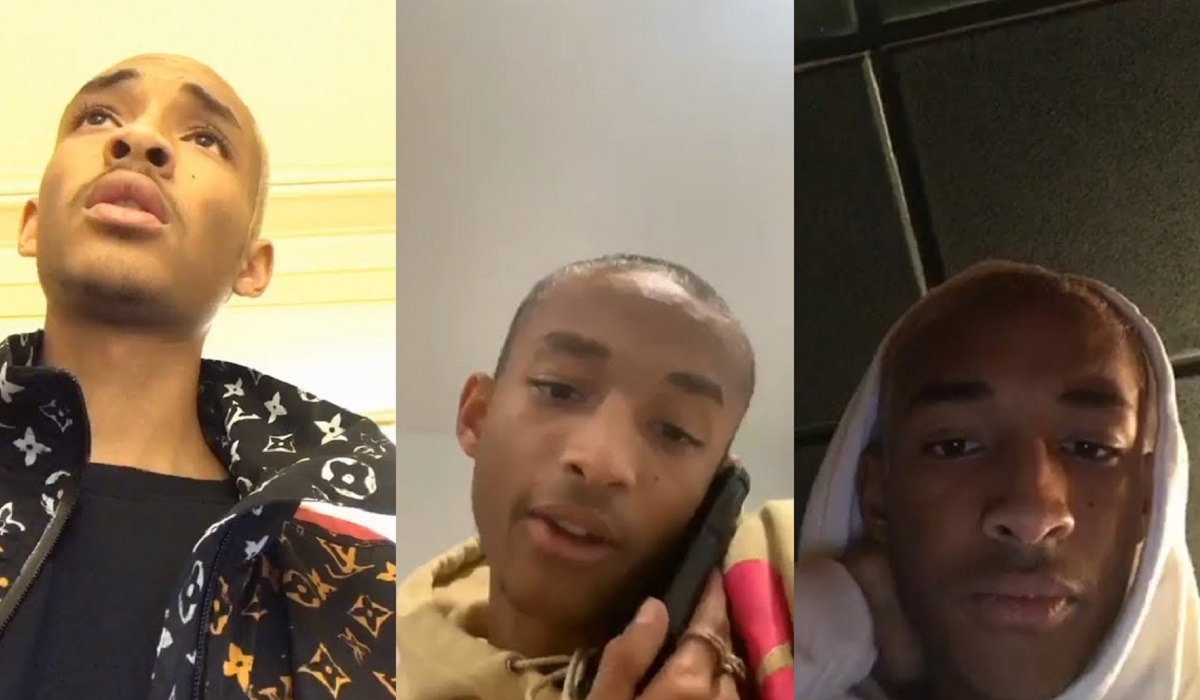 The quality of life for the kids of Hollywood stars is always a complex area of discussion. While some people would assume they have it all since they are born into money, some people point to the things they end up lacking, which hinders them enjoying the simpler parts of life. In many cases Hollywood kids don't get to be kids at young age. Jaden Smith proved he is in that group, and while he doesn't see it as a bad thing social media does.
Jaden Smith rose to fame quickly, because of his seemingly quirky personality, and deep messages he would sometimes post on social media. At young age he seemed more like Stewie from Family Guy, than a young kid who was enjoying the simple life of being a kid. During a recent interview he gave the world sneak peak into what is was really like for him growing up, and it was a bit sad to hear.
Jaden Smith had a tough time relating to kids his age, because he wasn't raised around them. During the interview it was revealed that Jaden Smith grew up around grown ups, which made his brain develop faster in terms of what he felt was interesting conversation. This led to a disconnect between him and kids his age whenever he tried hanging out with them. When other kids wanted to talk about cartoons and video games, Jaden Smith wanted to talk about the political climate and economic state of the world.
Social Media Reacts to Jaden Smith's Childhood Story about Political Climate
Jaden Smith's childhood story led to some hilarious reactions on social media. It seems most people feel that he confirmed that he was a mood killer at a young age due to the circumstances of his lifestyle. You know those type of people that drain the energy out the room with their seriousness.
Is it a good thing that Jaden Smith was very mature at young age, or is it a sign that he was raised the wrong way? Should any negative blame be given to Will Smith and Jada Pinkett for not making sure he was around people his age when growing up?
At the end of the day Jaden Smith turned about to be a seemingly upstanding person, so that's the most important thing.