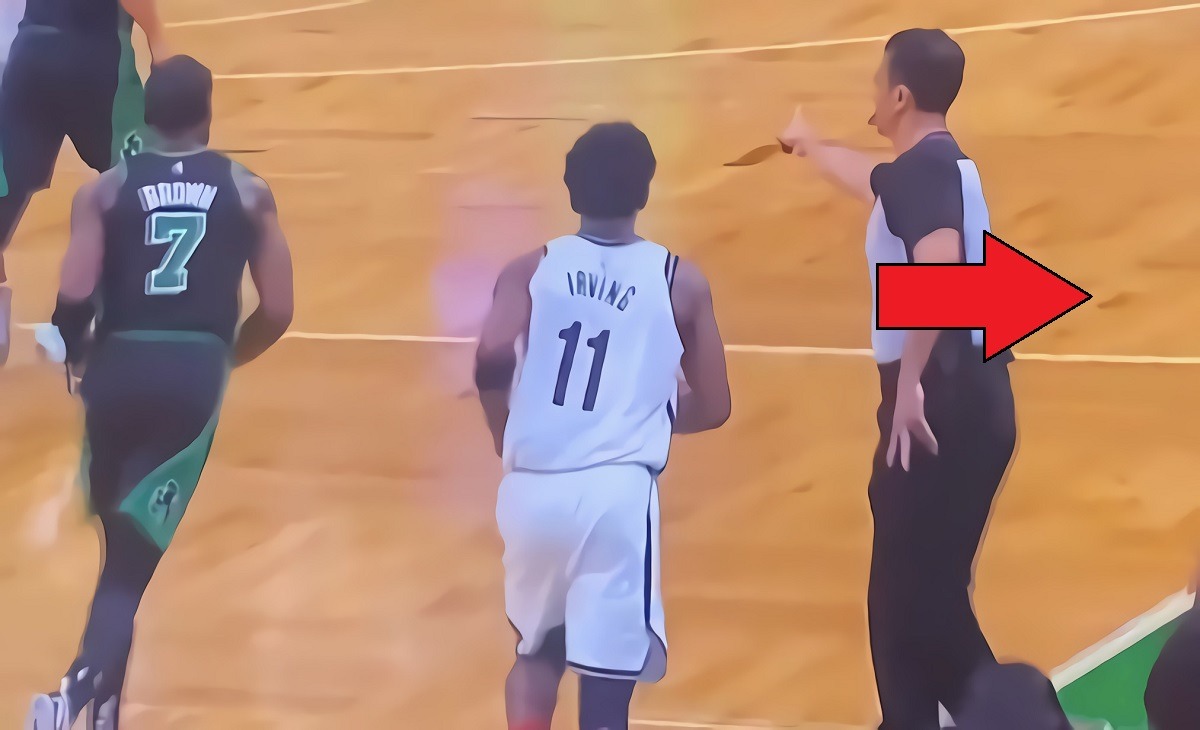 Probably the most anticipated matchup of the first round is underway, and saying that it has lived up to the hype would still be an understatement. Right from the start Celtics came out with galactic force on defense that was frustrating Nets players. At one point Kyrie Irving responded to the crowd taunting him by doing the unthinkable on live tv.
Kyrie Irving Flipped Off Boston Celtics Crowd During Game 1
During one stretch of the game the Boston crowd started chanting "Kyrie Sucks". At the same time Celtics were in the midst of a devastating scoring run. A moment when Kyrie let the built up frustration get the best of him turned into a mistake that could possibly alter Nets Playoffs run.
As you'll see in the video below Kyrie Irving gave Boston Celtics crowd a middle finger gesture after making a tough three over Jaylen Brown. This might be the first time an NBA player has flipped off the crowd during an NBA game on National Tv, but we could be wrong about that. It's probably a given the NBA is going to fine Kyrie Irving, but could they do the unthinkable go to the next level?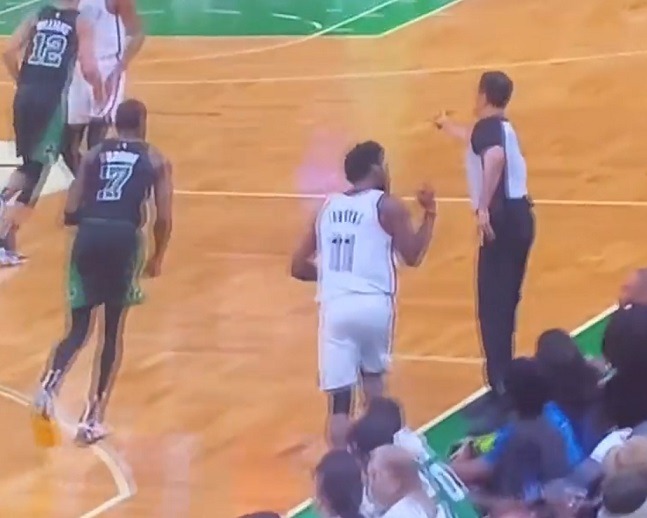 Kyrie Irving said 'Suck my ****' to a Boston Fan Backstage
What's scary about this situation is the possibility that NBA could suspend Kyrie Irving when you take into consideration another incident that happened during the game. A viral TikTok video where Kyrie Irving tells a Celtics fan 'Suck My ****' while walking back to the locker room is circulating social media.
The Nets had a drama filled season that seemed to be stabilizing at the right time during the Play-in games, but now there is a cloud of uncertainty once again.
At the very least Kyrie Irving flipping off Boston Celtics crowd with his middle finger is a historical moment. One of those I was there when it happened moments.