Boston Celtics playoffs run might have changed permanently after an unfortunate incident during a chaotic Game 3. The night started with an unexpectedly aggressive Bam Adebayo dominated like prime Shaq. Then things got crazier when Jimmy Butler was ruled out for the second half of the game with knee inflammation. The tragic string injuries continued with a horrific incident involving Marcus Smart.
Did Marcus Smart Break His Ankle? Plot Twist After Marcus Smart's Serious Ankle Injury in Game 3 is Crazy
Marcus Smart seriously injured his ankle while jumping for rebound with bodies all around him. He slightly collided with Kyle Lowry in mid air, which caused his ankle to get wedged on Lowry's body during his landing. This caused Marcus Smart's ankle to completely turn over making his leg bone almost touch the ground. At first glance it looked like Marcus Smart broke his ankle or completely tore a ligament, but it looks like a miracle may have happened.
This angle really shows how badly he was hurt during the fall. The social media reactions to Marcus Smart's ankle injury told the whole story in terms of how serious it looked.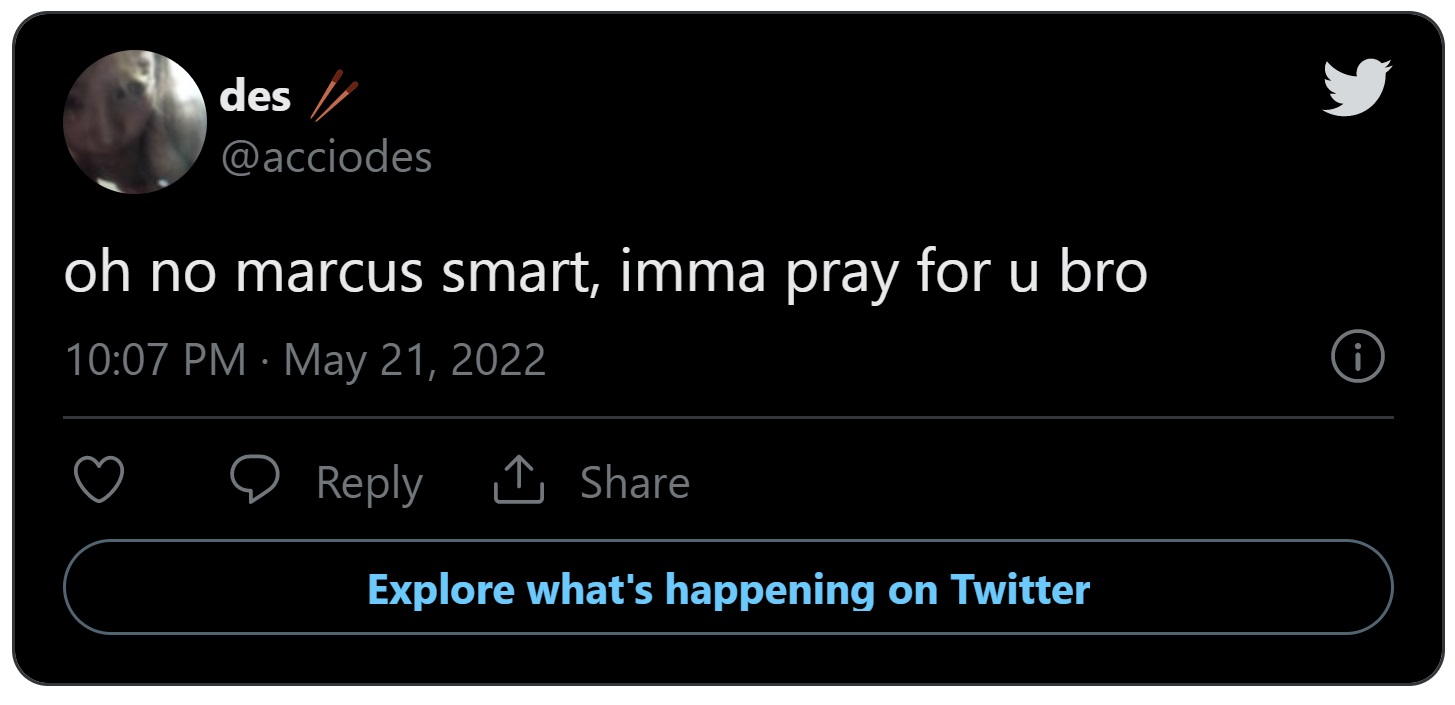 Marcus Smart Returned to the Game After the Nasty Ankle Injury in Game 3 Celtics vs Heat
The ultimate plot twist happened when Marcus Smart walked back out the locker room after his ankle injury towards Celtics bench to the deafening sound of the Boston crowd cheering him on. It was like his Paul Pierce wheelchair moment, but could see he was holding back a lot of physical pain with each step.
We've seen Lebron seemingly recover from a torn ACL in a few minutes during 2018 Eastern Conference Finals, but if Marcus Smart recovered from a broken ankle in a few minutes that would be more legendary. He is the definition of a warrior on the court, and easily one of the toughest players in the NBA.