When Colby Covington envisioned himself walking out the ring with Kurt Angle music at UFC 268, he probably expected to hear nothing but cheers from the crowd. After all during the event it seemed like the crowd was more on his side than Kamaru Usman's. However, his choice of music and the fact that many UFC fans are also WWE fanatics turned his entrance into an embarrassing moment.
Colby Covington Gets the 'You Suck' Kurt Angle Treatment During UFC 268
If you've ever watched a Kurt Angle entrance when he turned heel in the WWE, then you remember how the crowd started chanting 'You Suck' during his ring walk music, which would cause him to get very agitated. Fast forward to UFC 268, and the crowd starting chanting 'You Suck' as Colby Covington was walking out to Kurt Angle theme music. You could tell by the look on his face he was a bit confused as to why the crowd was disrespecting him. The moment was both nostalgic and hilarious.
Social Media Reacts to Colby Covington Getting Kurt Angle 'You Suck' Theme Music Treatment During His UFC 268 Entrance
On social media people were very happy about a UFC crowd paying homage to Kurt Angle while also trolling Colby Covington. For some people it was like the best of both worlds happening right before their eyes.
Take a look at some of the social media reactions to the UFC 268 crowd chanting "You Suck while Colby Covington's Kurt Angle entrance music was playing.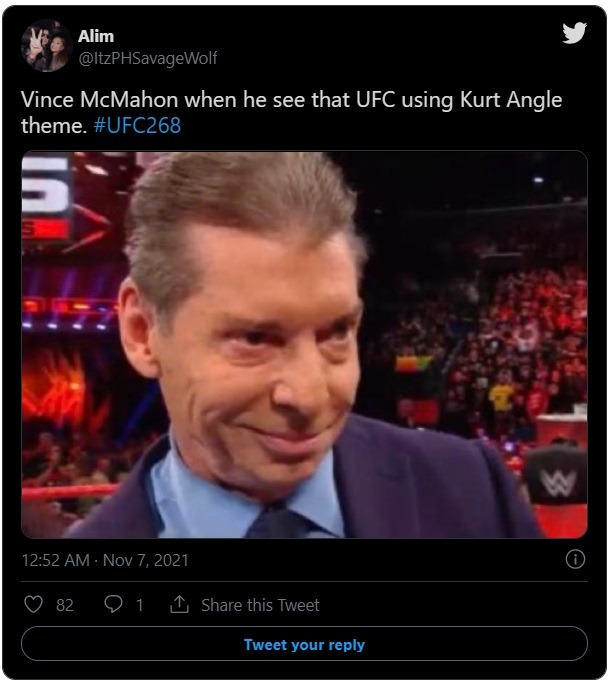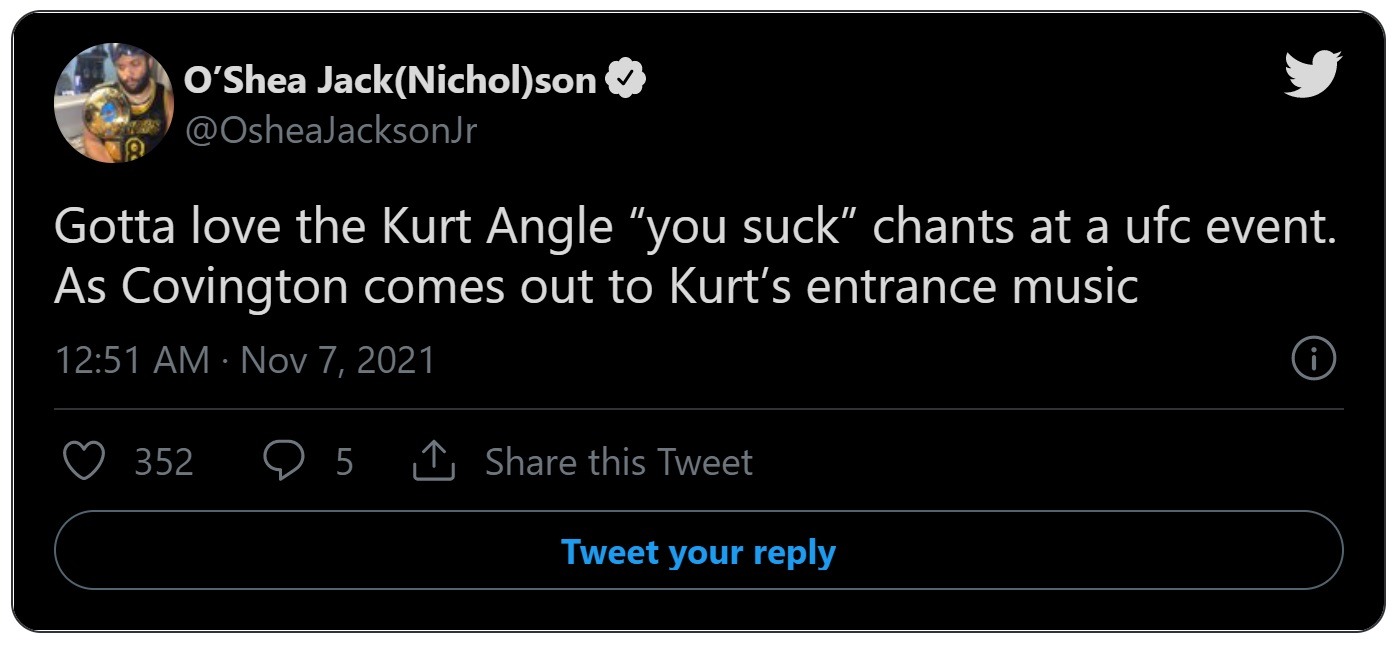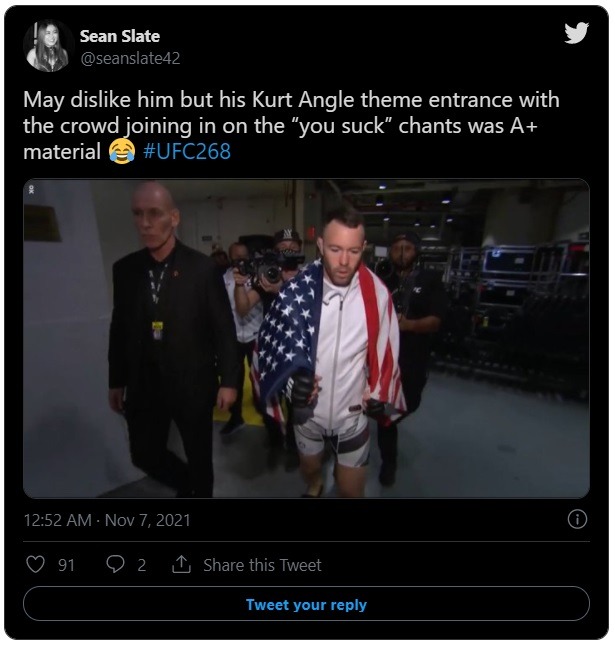 Here is how the Kurt Angle 'You Suck' chant went during actual WWE events. The way he would get mad was super hilarious.