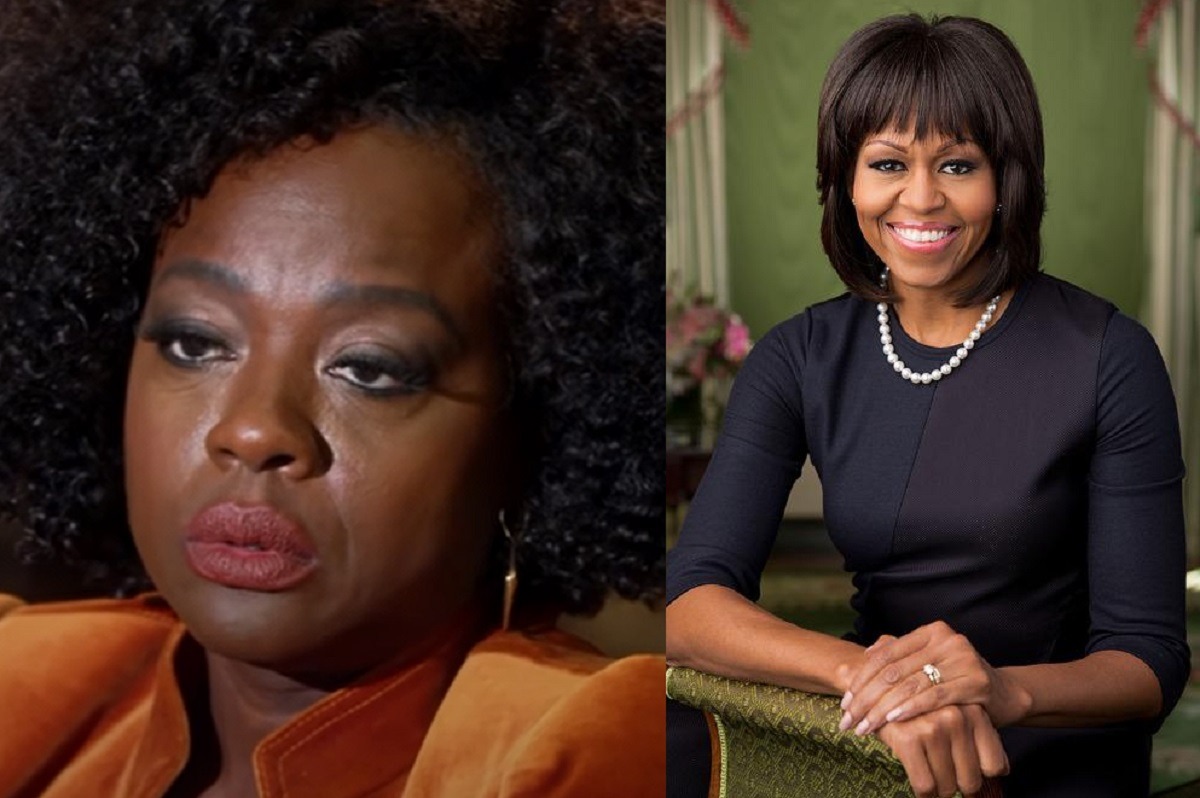 Yesterday was the special day that 'The First Lady' anthology series premiered on Showtime. The show gives fans a glimpse into what it was like for Betty Ford, Eleanor Roosevelt, and Michelle Obama during some of the most emotional moments of their husbands' presidencies. Social media is not happy about the intricacies of how Viola Davis recreated Michelle Obama on the big screen.
Viola Davis' Lips and Eyebrows as Michelle Obama in 'The First Lady' Get Roasted by Social Media
Part of realistically creating a real life character is studying the mannerisms of the individual you are playing. For Viola Davis apparently this meant making a scowl expression slightly comparable to that face Kerry Washington makes in movies.
Social media did not like how Michelle Obama was portrayed, because of Viola Davis' lips and eyebrows in "The First Lady" go viral. Viola had pencil drawn eyebrows that made her look permanently angry, and she was making some weird expressions with her mouth area. Take a look at some of the most viral reactions.
Here is Viola Davis' scowl impression of Michelle Obama in motion.
Here is Viola Davis' lips scowl in 'The First Lady' side by side with the real Michelle Obama. They definitely didn't do her beauty justice, which should have been easy because Viola is a naturally beautiful woman.
Viola Davis' lips as Michelle Obama in 'The First Lady' going viral is a disastrous situation, because before the series was released she was on record stating she was worried about what Michelle would think of her character. In hindsight she should of been worried about what social media would think, because that could influence how Michelle Obama feels about her performance.
Every legendary actor has that one screenplay that just seems out of place, and it's kind of the sad that for Viola Davis her portrayal of the legendary Michelle Obama might be that one.