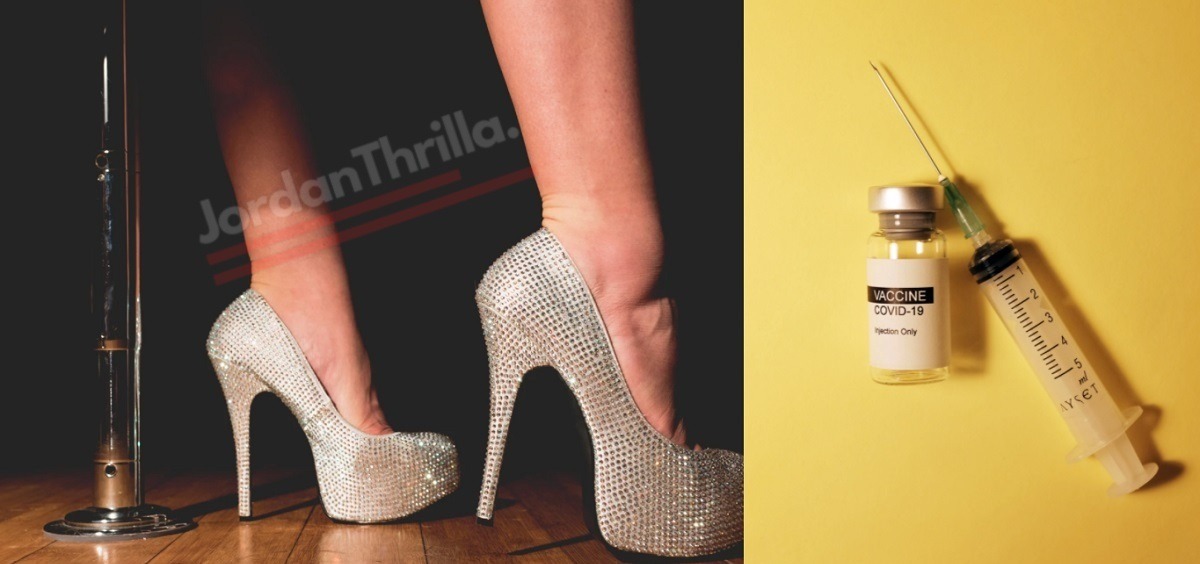 In the old days a strip club that included vaccines would be a place you would probably avoid, but in this COVID era it will probably be a hot commodity. As states continue to have lower than the expected turnouts for the free vaccine, they are beginning to think outside the box to get people to show up. In Las Vegas they have found the most unique way to intertwine the COVID vaccine with their nightlife scene.
When Southern Nevada Health District announced new locations that would be offering COVID-19 vaccine, Hustler Strip Club was named as a one of the popup sights. Larry Flynt's Las Vegas Strip Club is giving COVID-19 vaccine shots, free lap dances, platinum membership cards, free drinks, a free limousine ride, and tickets to see a Jennifer Romas adult film. The free lap dance will come from a vaccinate stripper, which further entails how serious they are about helping stop the spread of COVID-19.
Larry Flynt's Hustler Strip Club Covid vaccine shots will be available on May 21 from 4 pm to 7 pm at the location on 6700 Dean Martine Drive.
This is a very time sensitive offer. If you were ever looking for an excuse to go to a strip club this might be it if you're in Las Vegas, and are of legal age to enter one.
Author: JordanThrilla Staff