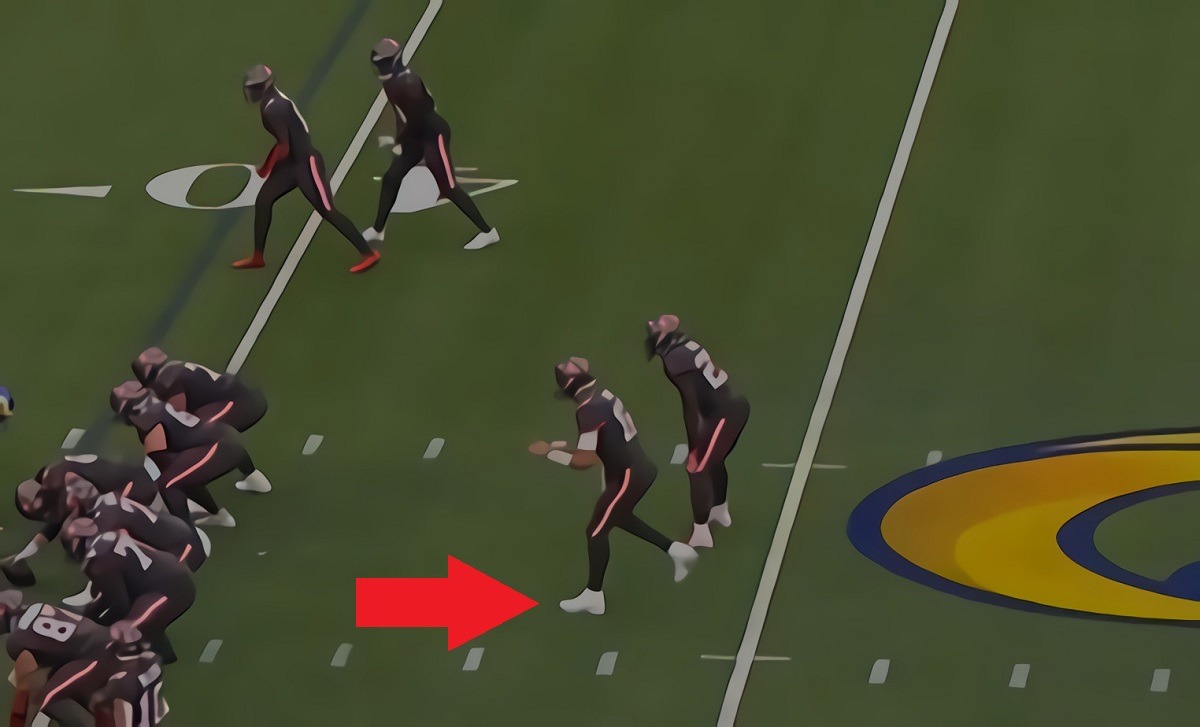 Tom Brady made history this weekend reaching the 80,000 passing yard milestone for his career, but his choice of attire was ruling some headlines. In the NFL sneakers aren't focused on as much as they are in sports like NBA basketball, so often times people overlook the small nuances of what players are wearing on their feet. However, the massive sneakers Tom Brady was wearing stuck out a like sore thumb.
Was Tom Brady Wearing Fila Chunky Sneakers During Bucs vs Rams?
People on social media are convinced Tom Brady was wearing Fila Chunky Sneakers on the field against Rams. Viral photos show what appeared to be Tom Brady wearing those Fila sneakers with soles so thick they resemble platform shoes, or the lift shoes people wear to increase their height.
On Fila's website the shoes people believe Tom Brady had on are categorized as "dad sneakers". That description makes sense, because Tom Brady is a middle aged dad. Fila's chunky sneaker line is known for its great comfort, and in the past Tom Brady has talked about how important having on comfortable shoes can be for an athlete, as you will see in a video below.
First take a look at these possible Fila sneakers on Tom Brady's feet.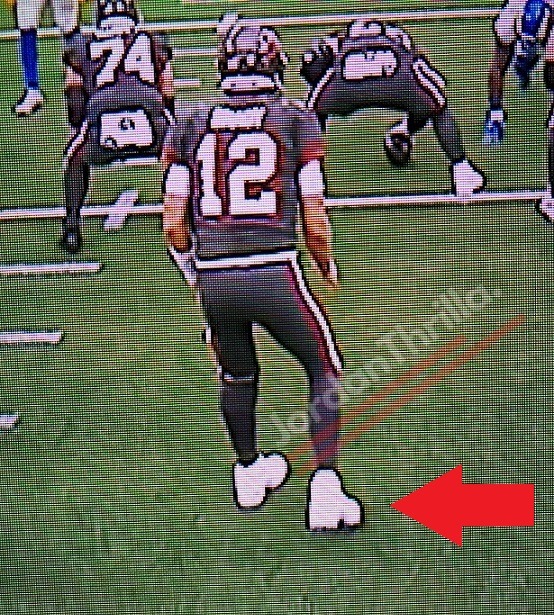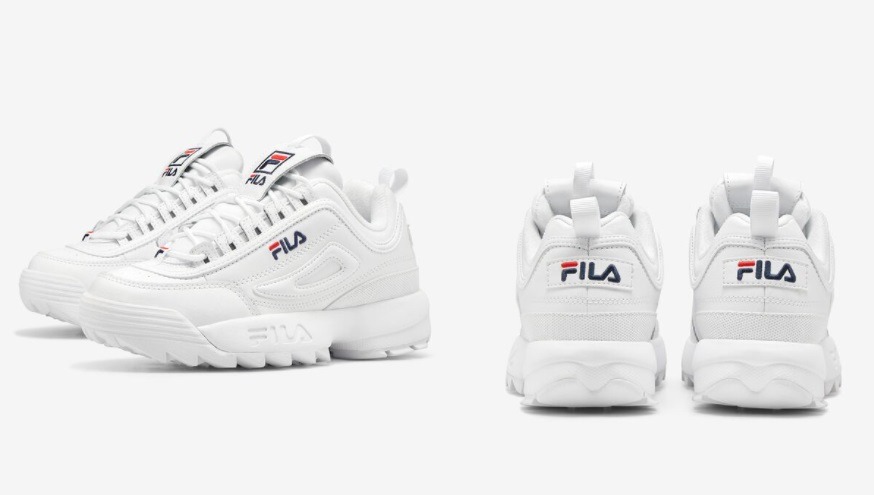 Below is a clip from The Shop where Tom Brady revealed how important he thinks comfortable shoes are to being a good athlete. He described how he feels NBA players have it made, because they get to wear very comfortable sneakers. This could be the reason Tom Brady wore Fila sneakers during Buccaneers vs Rams, if he really was wearing them.
Tom Brady And Draymond Green Debate Their Sports! 🤣 pic.twitter.com/qVBJjF3hDD

— ²³ (@PlayoffDraymond) September 26, 2021
Although Tampa Bay lost the game to LA 24-34, those Fila sneakers may have "lifted" Tom Brady to securing the 80,000 passing yard milestone, pun intended.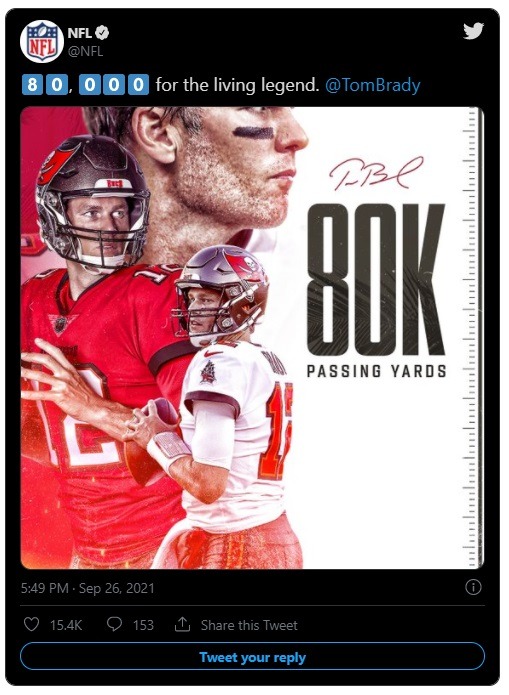 What Model of Fila Sneakers was Tom Brady Wearing During Buccaneers vs Rams?
If those really are Fila sneakers on Tom Brady's feet, the exact model from their Chunky Sneaker line would be the Men's Disruptor 2 Premium, which you can buy for around $68 from their website. Now might be the time to get your pair, before the price goes up. In Fila's own words,
"Chunky Sneakers AKA Dad Sneakers are the trend that just won't quit. Give your look a lift."
Tom Brady finished the game with 432 yards on 41/55 passing with no interceptions.
Author: JordanThrilla Staff