As the Kyrie Irving situation continues to develop more and more people are beginning to feel that something strange is happening. The drama all started when he posted a wordless tweet that contained a link to a documentary on Amazon called "Hebrews to Negroes: Wake up Black America". The media began calling Kyrie anti-Semitic, which he immediately denied being in a tweet that explained he meant not harm, and respects all religions.
Despite that the people in the media then accused Kyrie Irving of saying "hateful" things, when the tweet in question literally had no words in it. There is literally no footage of Kyrie Irving saying anything anti-Semitic, yet the media continues to accuse him of saying things that are. In response to the accusations Kyrie Irving did a press conference where he denied being anti-Semitic while explaining again that he didn't mean to offend anyone, and also didn't agree with everything in the documentary. Despite the fact he clearly apologized during that interview and in a tweet, the media claimed he refused, which led to the Nets suspending him on the same grounds. The video and tweet below happened before the suspension, but that's not craziest thing about all this once you see how Shaq is involved.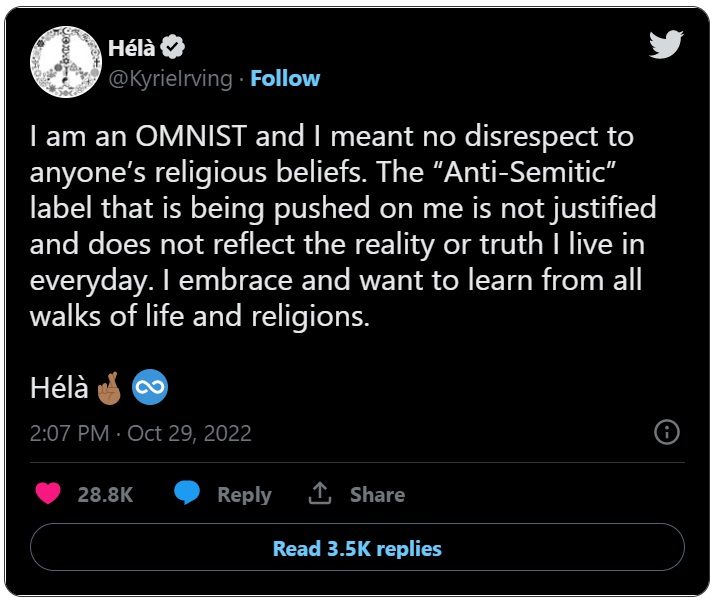 The Evidence "Hebrews to Negroes: Wake Up Black America" Documentary was Shown at Shaq's Cityplex 12 Movie Theatre
As if this situation couldn't get anymore perplexing, social media discovered that one of the sports media personalities who went hardest at tearing down Kyrie with criticism was allegedly promoting and profiting off the film in the past. As you'll see below it's alleged the 'Hebrews to Negroes' documentary that Kyrie Irving is getting cancelled for played at Shaq's Cityplex 12 Movie Theatre in 2019. The venue located in Newark, New Jersey was bought by Shaq in 2012. This was the same guy that called Kyrie Irving an "idiot" on Inside the NBA for Tweeting the link. Is this the matrix, or what?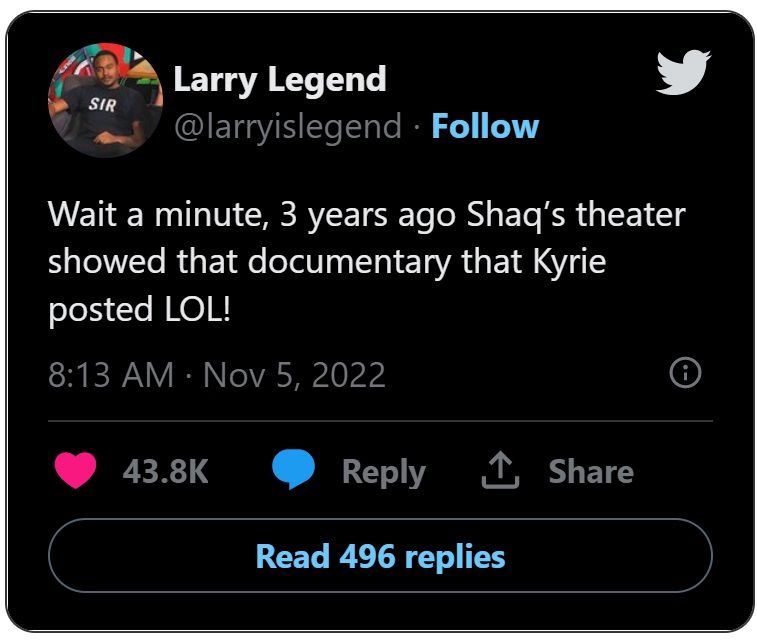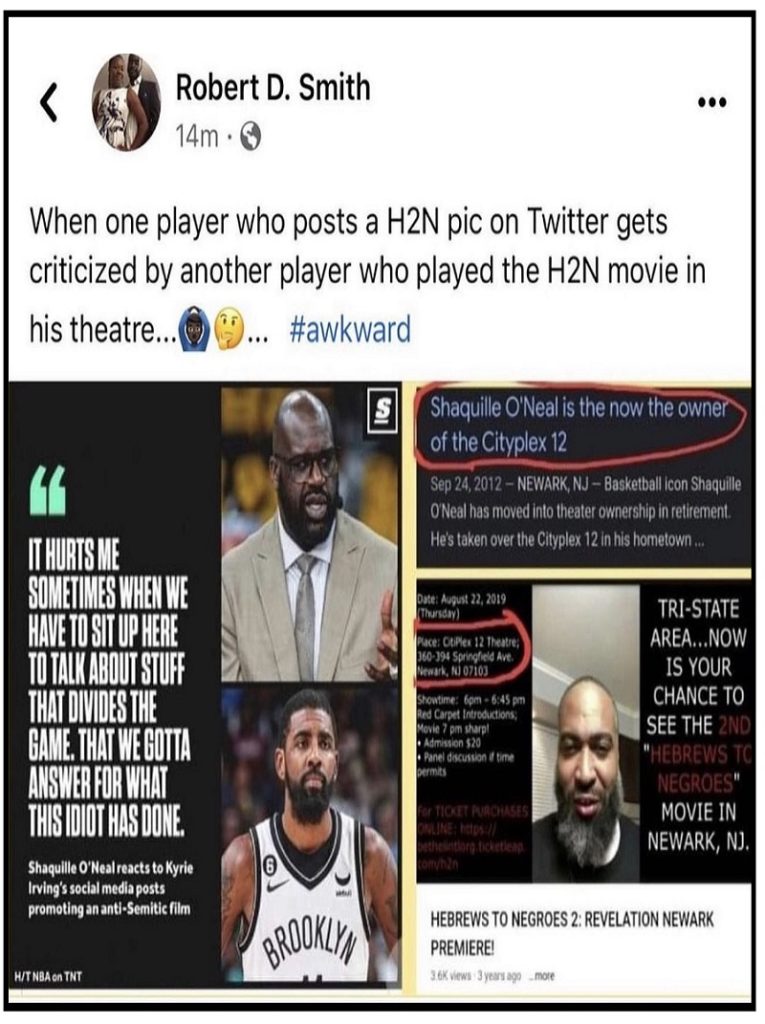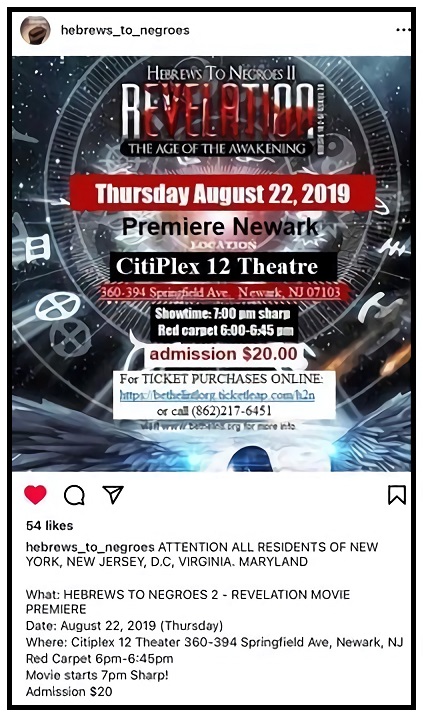 This is one of those situations that many people feel is a "make it make sense" type of ordeal. Kyrie Irving lost a lucrative shoe deal, along with the 5 game suspension without pay. He also has to complete over 6 stipulations before being allowed to play for the Nets again. All that because he posted a wordless tweet that contained a picture of a movie that has been on Amazon since 2018, and was allegedly shown in Shaq's movie theatre in New Jersey.
Based on the evidence it's possible Shaq was profiting off the "Hebrews to Negroes" documentary by promoting it at his movie theatre, yet was on TV calling Kyrie an "idiot" for posting a link to it. Hypothetically speaking that's comparable to Amazon releasing a statement condemning Irving for the tweet despite having it on their streaming service.