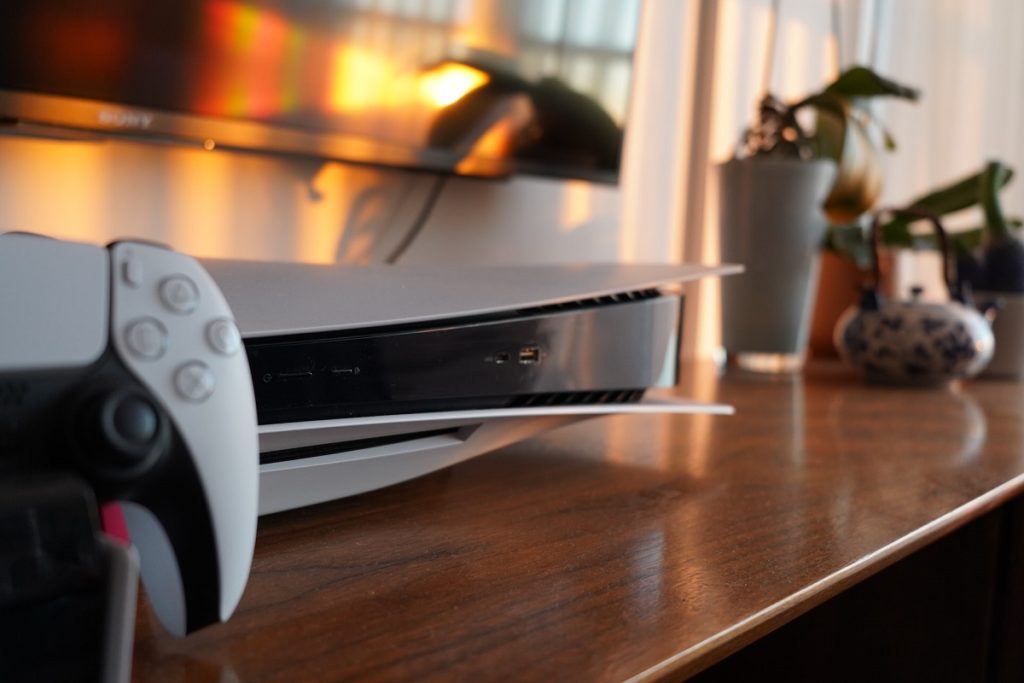 2K Sports recently changed the colors of the NBA 2K23 Season 4 Rec jerseys after a colorblind Reddit user threatened to file a lawsuit due to the similarities between the two shades of orange. The user had complained that the two colors of orange were so similar that he was unable to distinguish between the jerseys of the opposing teams, thus inhibiting his ability to play the game properly. This led to people believing that the user had a strong case for a lawsuit, as 2K Sports could be potentially violating the Video Accessibility Act.
What is the Video Accessibility Act (VAA)?
The Video Accessibility Act of 2010 (VAA) is a federal law that requires all video programming distributors, including video game publishers, to make their programming accessible to people with disabilities. This includes making sure that all colors are distinguishable, as well as ensuring that audio and visual cues are provided in order to allow people with vision and hearing impairments to access the content.
About 7 days after Reddit user's post, 2K Sports decided to change the colors of the NBA 2K23 Season 4 Rec jerseys by introducing a new color scheme that would make the jerseys more distinguishable. The new jerseys feature an orange white scheme, and a black scheme , thus making it easier for colorblind people to distinguish between the two teams.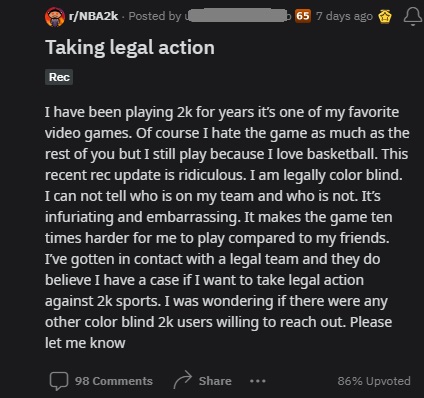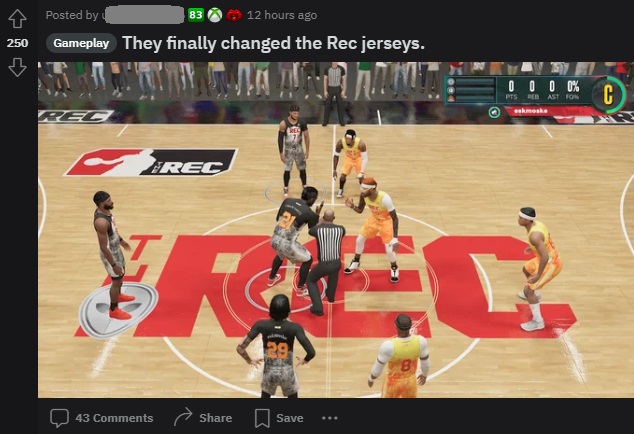 The Reddit user's lawsuit threat may have led to 2K Sports making the change, but it is possible that the company was planning to change the jerseys anyway. The introduction of the new color scheme could also be seen as a sign of inclusion from 2K Sports, as the company seems to be actively trying to make its games more accessible to all. We say that because although the colorblind gamer was the only one that threatened 2K with a lawsuit, the complaints about the Season 4 jersey colors were a plenty before the change. Take a look.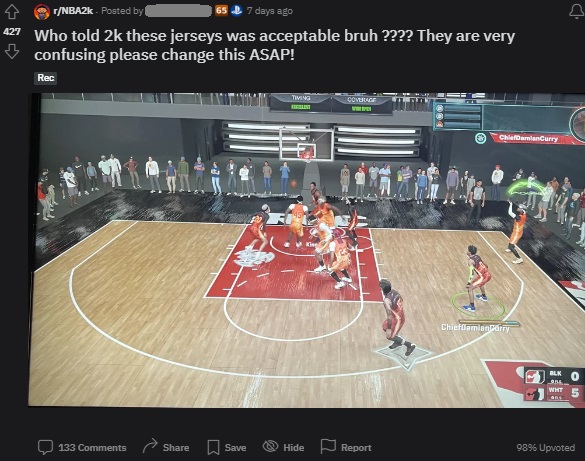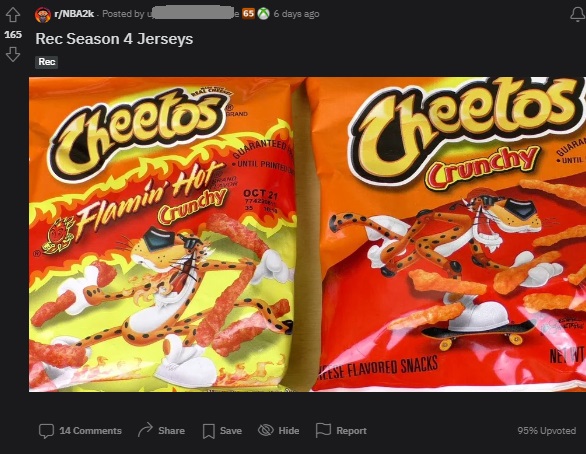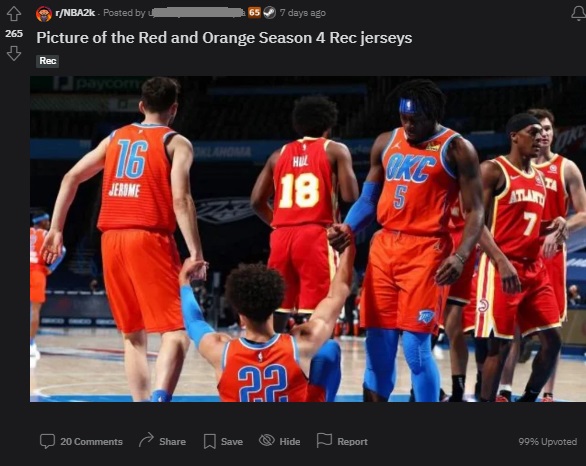 Overall, the Reddit user's color-blind lawsuit threat, the general complaints, and 2K Sports' subsequent change to the NBA 2K23 Season 4 Rec jerseys showcases the power that the community can have, as well as the importance of video game accessibility.
The new color scheme ensures that people with colorblindness can now properly enjoy the game, and hopefully this is a sign that more video game publishers will be more conscious of creating games that are accessible to all.