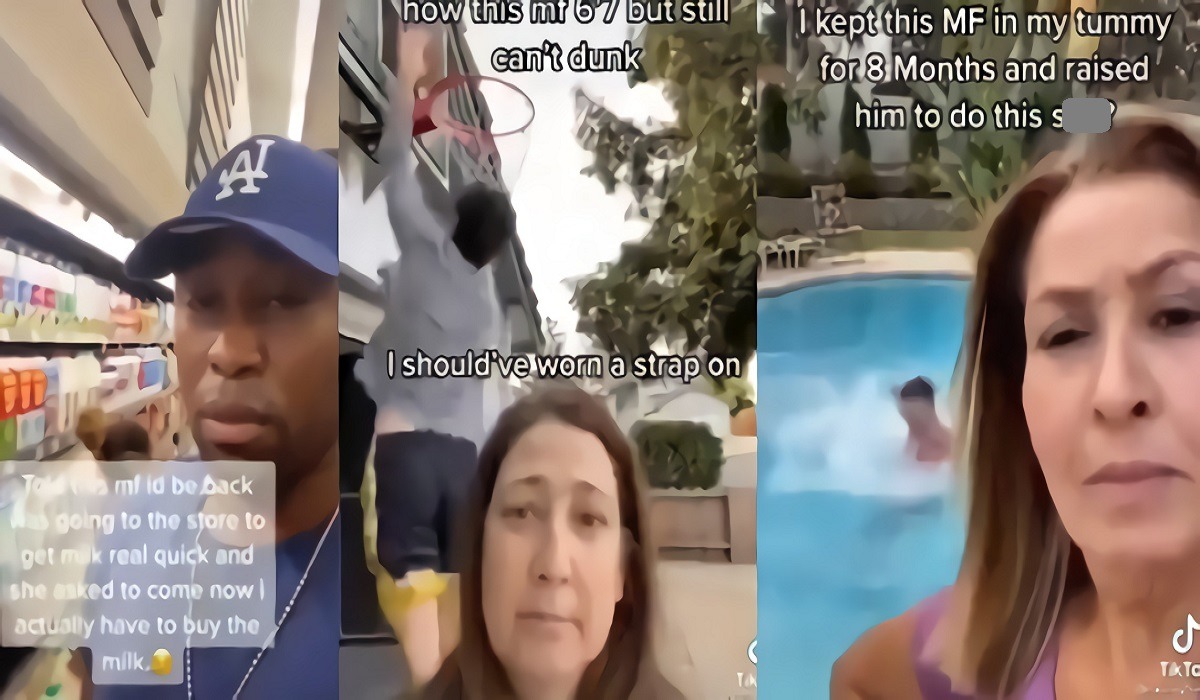 In the world today most parents pretend to be proud of their kids even if deep down they might not feel that way. However, with the emergence of social media platforms like TikTok parents are becoming more candid and brave about revealing how they truly feel about their offspring. This is the core of a recent TikTok video from skinnytreltv going viral.
Skinnytreltv TikTok Videos of Parents Ashamed of Their Kids and Parents Dissing Their Kids For Being Losers Goes Viral
A new trend on TikTok has parents going viral at the expense of their allegedly lame kids. In these videos the parents secretly or not so secretly record their kids doing random things while they post messages saying how disappointed they are of giving birth to them for various reason.
For example in one video a mother shows her 6'7″ son struggling to dunk, in another video a parent claims that her daughter is a bisexual who does nothing but cry all the time, another video shows a father ashamed that his 5 light skinned sons can get any women, and spend their day playing soccer in the living room, another video shows a father who is ashamed that his kids won't even let him go to the store by himself.
Those are just a few examples, but take a look for yourself at these TikTok videos of parents dissing their own kids.
Perhaps the funniest thing about these TikTok videos of parents disappointed with their kids is when their children wave to the camera, or look at it not knowing that their being dissed in front of millions of viewers. Just imagine how they felt once they realized what was really going on.
If you're a parent would let the world know that you're secretly disappointed with the children you gave birth to or helped create?
Author: JordanThrilla Staff