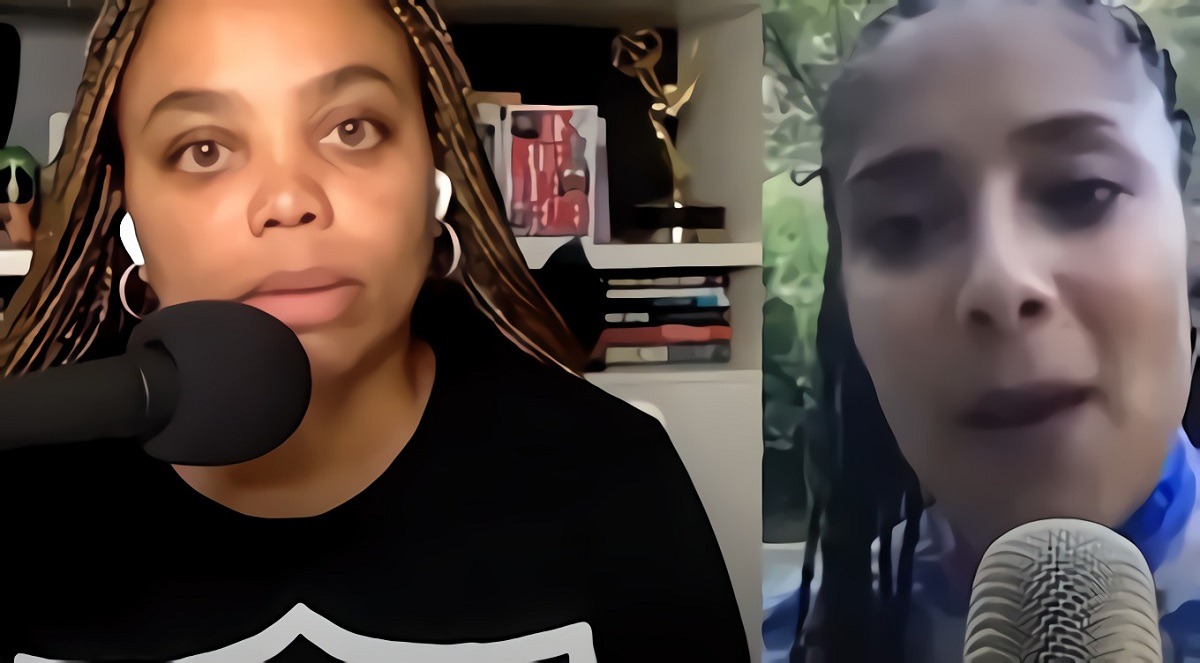 It's been awhile since Dave Chappelle's "The Closer" special shook up the Hollywood landscape after he focused on calling out the hypocrisies associated with cancel culture and LGBTQ community. Yet still he remains one of the hottest topics of conversation as people keep coming out the wood works to condemn him. The most recent to do so where Jemele Hill and Amanda Seales.
Jemele Hill and Comedian Amanda Seales React to Dave Chappelle For Joking About Transgendered People
Earlier this month on an episode of the 'Jemele Hill Unbothered' podcast, she and Amanda Seales reacted to Dave Chappelle's comments on about Transgender people with an interesting perspective that many people don't agree with.
Amanda Seales claims that straight cisgender black people have a 'privilege' that gay black people don't, because society is set up for cisgender straight people. A cisgender person is someone who identifies with the gender they were born into. She believes that Dave Chappelle shouldn't be commenting on a community he is not a part of, and that his The Closer special was "insensitive" for doing that.
In Jemele Hill believes Dave Chapelle was wrong in joking about transgender people, because if a white comedian made jokes about black people than the black community would be up in arms. In a sense she is partially right, because most white comedians stay away from jokes about black people for that very reason.
However, when white comedians have joked about black people there was really never any backlash like what Dave Chappelle is receiving for joking about the LGBTQ community. Also some people feel that gender orientation and racial identity shouldn't be intertwined with one another. It should be noted Jemele Hill in infamous for disparaging black men, so it's no surprise she would speak out against Dave Chappelle.
Some people feel that Jemele Hill's and Amanda Seales' reactions to Dave Chappelle's The Closer seems to gloss over the fact that he was really talking about cancel culture in regards to the LGBTQ community, and the hypocrisy he believes comes with that. They also gloss over the fact that Dave Chappelle's best friend Daphne Dorman was a transgender comedian, and he spoke highly of her during The Closer.
Nevertheless Jemele Hill and Amanda Seales' made some interesting points that make sense in some ways depending on how you view the situation.
Authors: JordanThrilla Staff